YouTube videos have become part of the work content. But embedding Youtube videos in team collaboration isn't always easy, especially if you don't know what you're doing. Even if they look good, sometimes the player itself can have bugs or problems that cause problems. Let's see how to do it so you won't be disappointed with a badly embedded Youtube video.
As one of the largest video-sharing platforms in the world, YouTube is very popular among all kinds of people. The wide range of coverage satisfies the multiple needs of various industries for promotion. Meanwhile, the excellent design and optimization of the platform provide a great experience for users. Then, what will happen when the video portal is combined with a collaborative platform – Tracup?
Have you ever imagined using YouTube to improve the efficiency of collaboration?
YouTube is the place for developers to share ideas and knowledge! Various kinds of analysis or understanding can be of great assistance to the work.
Wanna share something with team members to learn?

Need some videos to show but don't want to switch between multiple platforms when giving a presentation at the meeting?

Operations are inefficient when analyzing video data reports and unable to view videos contents with one click?
Good news! Tracup has done it! YouTube has now successfully been integrated with Tracup! Undoubtedly, this feature will greatly enhance the ease of work or study and allow users to focus on their skills.
Register and create a team on Tracup
Users can quickly register in various ways when using Tracup for the first time, such as email addresses or phone numbers.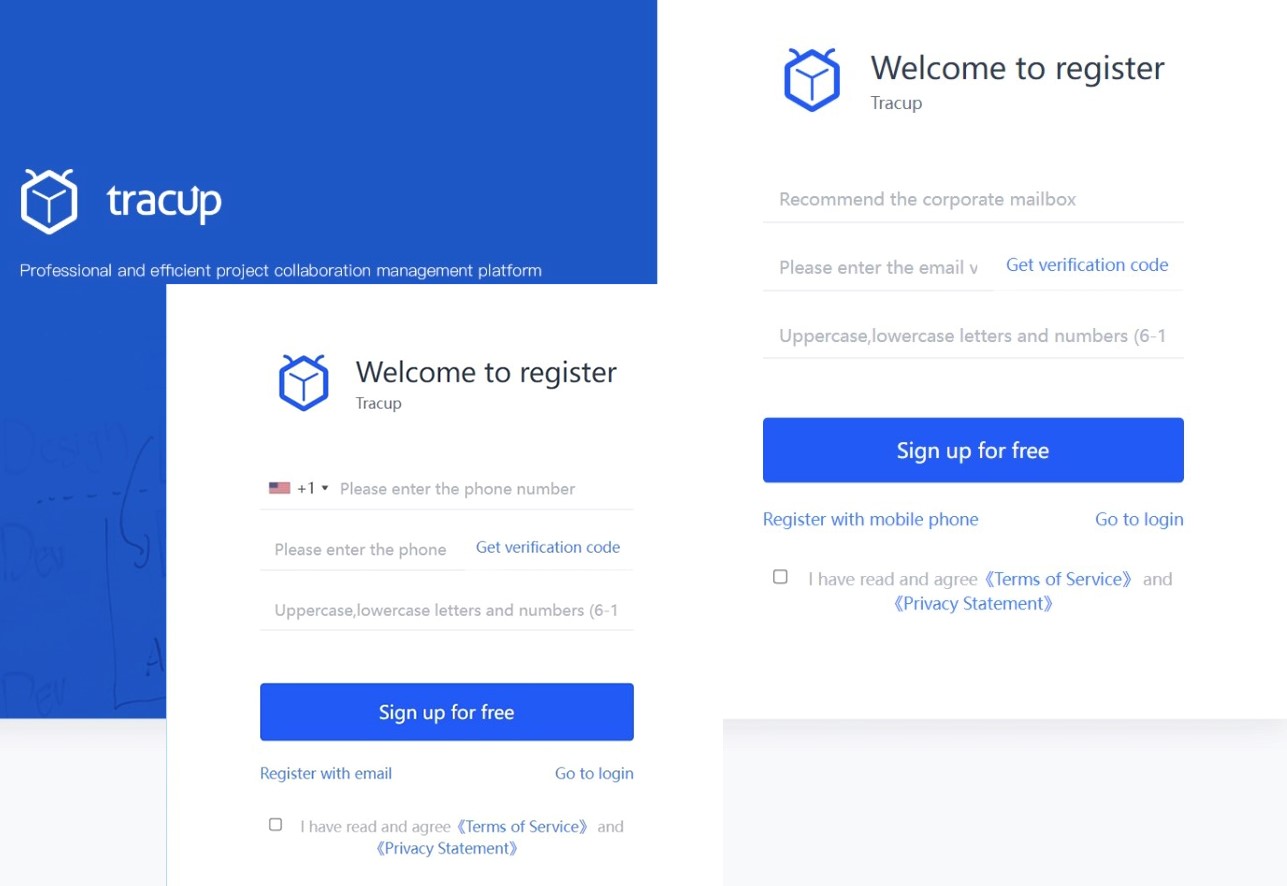 How to integrate a video from YouTube
Once users log in, they can create a new project on the left-hand side of the taskbar, then enter a project name and click Next. Meanwhile, the colors can be customized to distinguish between different projects.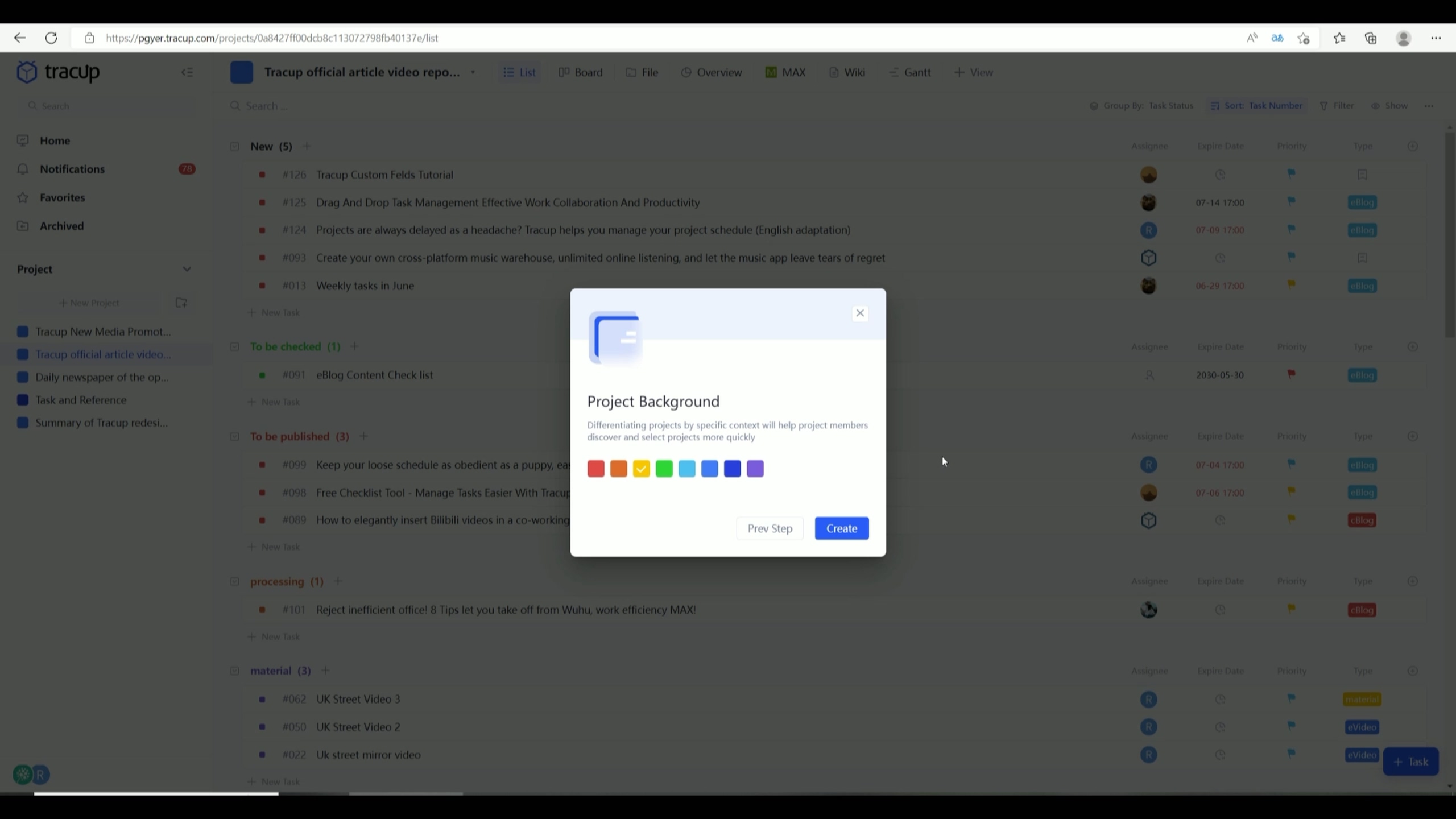 Once the project has been created, click on the 'Task' button in the bottom right-hand corner of the page. After entering "/" in the text box and scroll down to select "External Content" YouTube, then enter the link of the YouTube video you want to integrate into.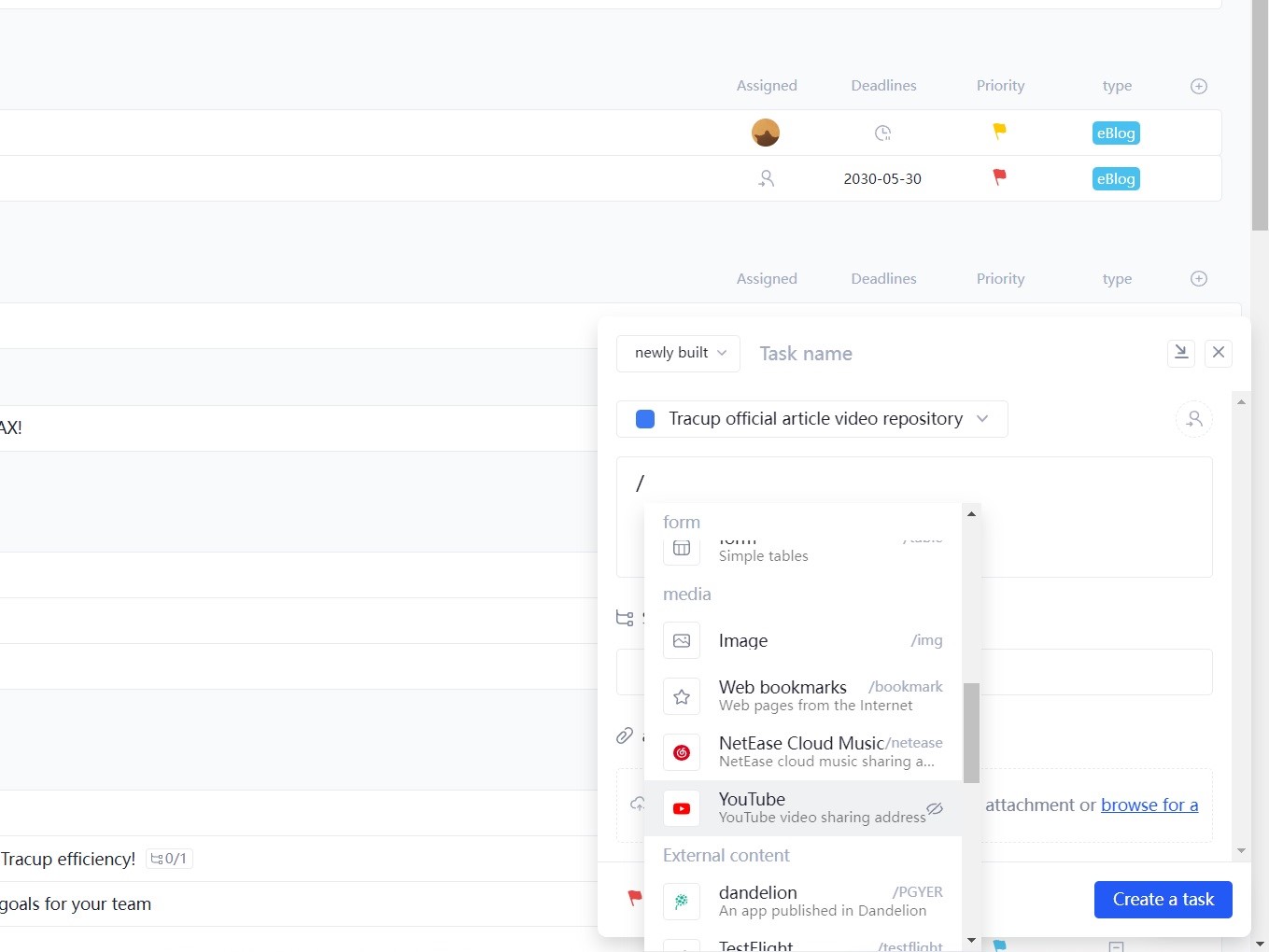 It's quite simple, isn't it? No matter what you do, Tracup will give you a massive boost to your work/study performance ~
Free templates Improve collaboration efficiency
Templates reduce time by providing standardized project templates and quickly developing projects for customers based on the mainstream procedure in many industries' specialized scenarios. Using Tracup as an example, when you visit the project template center, users can examine pre-made templates in various categories or configure ready-to-use templates suitable for users.
Users can access the project template center from their workspace and the settings menu behind their avatar. There are pre-made templates accessible for common tasks such as sales management, OKR administration, and CRM project management. Custom fields increase the number of columns that can be displayed in list views, boards, files, and wikis.
The following are some very typical templates To Improve Collaboration Efficiency:
Embedding Youtube videos in work collaboration or sharing with someone or a team. If you've discovered some cool tricks to Improve Collaboration Efficiency, hit Tracup right away.