Do you want to be able to handle projects from anywhere on the planet? You will need a remote project manager job template as well as project management software if this is the case.
A growing number of businesses are looking for remote project managers. This is because projects may be managed remotely with relative ease. Furthermore, with technology always advancing, the ability to perform from any location is vital.
The current situation makes it in fact for work to take place in different locations and time zones around the world, and communication in one office is often impossible. Online collaboration tools are essential for teams for remote work, you need to decide on a workspace, set your workday hours, and look at what you need to do, that's just what Tracup can help.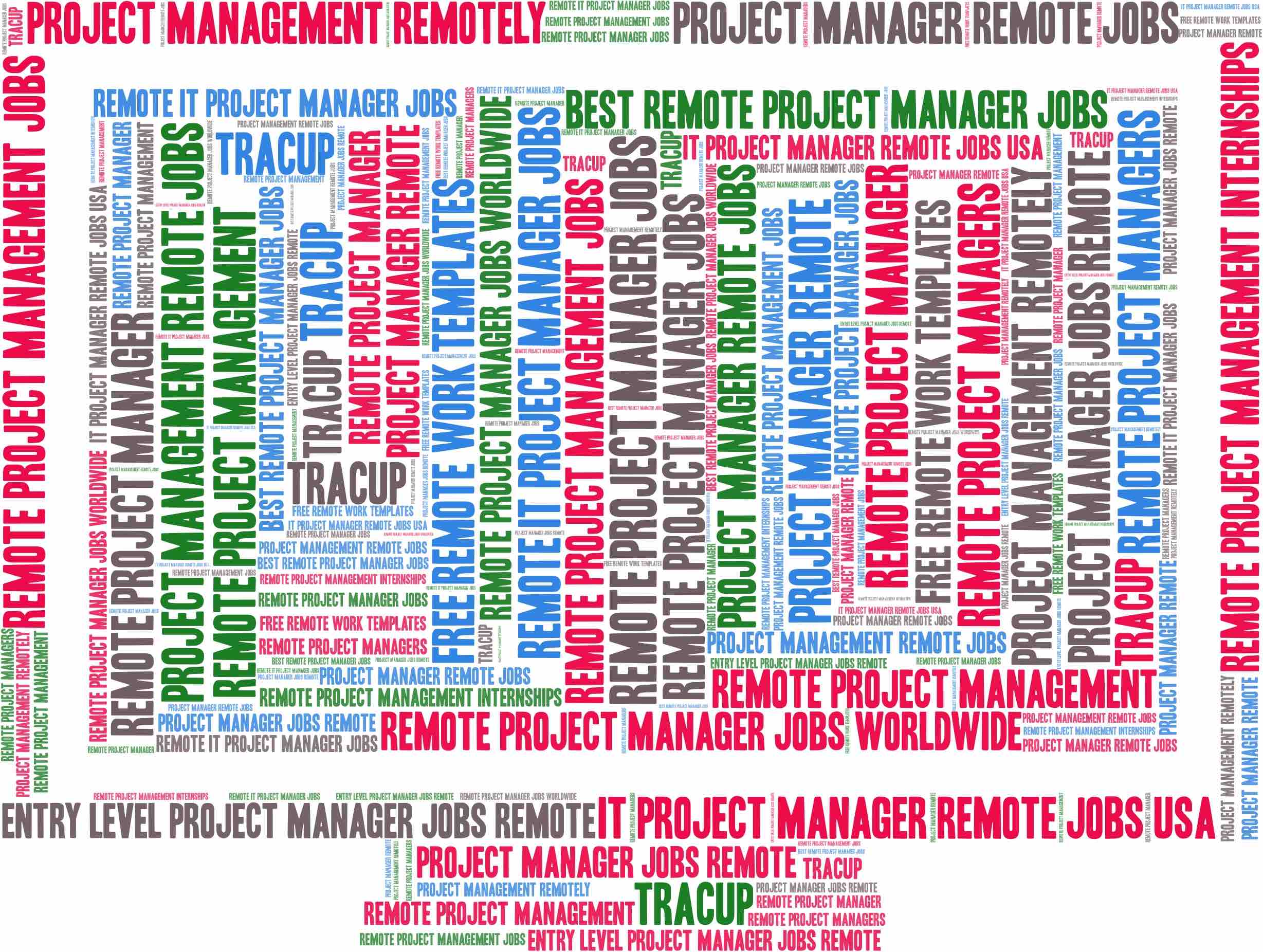 What's Remote Project Manager Jobs
In today's world, remote project manager jobs are becoming increasingly popular. Remote project management jobs offer a wide range of opportunities and benefits for both employers and employees. This article will discuss the various aspects of remote project manager jobs, including the advantages, challenges and considerations for employers when hiring remote project managers.
As the global pandemic shakes the world, so too is the shift to remote work. Teams working together and meeting face-to-face are no longer definite scenarios. While asynchronous communication is already a common practice, the use of video conferencing has exploded, enabling workers to meet safely online. So over the past years, there has been a renewed love for working from home as employers embrace more remote work styles.
Remote Project Management is a field that is growing rapidly as organizations expand their workforces to include remote workers and to capitalize on the flexibility and lower cost of working from home or in another location outside of the office. Remote Project Managers are responsible for managing the day-to-day operations of remote teams. This includes planning, coordinating, and tracking projects that involve remote staff. They may set deadlines, assign goals, monitor progress, and provide guidance to members of their team, or even the entire organization.
A Remote Project Manager must be able to coordinate multiple projects, both large and small, at the same time. Success relies on their ability to communicate, coordinate resources, and prioritize tasks in order to ensure teams are working together and efficiently. They must also be able to handle complex and detailed processes and decisions, such as time management and risk assessment. They also must have excellent technical and computer skills.
In general, remote Project Managers play a critical role in ensuring projects run smoothly and efficiently. Their expertise and experience in working with remote teams can help organizations realize their goals and objectives. Working as a Remote Project Manager provides many opportunities, such as flexible schedules, job stability, and the ability to work from anywhere.
Advantages of Remote Project Manager Jobs
Employees love the flexibility and simplicity that comes with working from home. And the practice shows no signs of diminishing anytime soon. This negative impact of remote work shows that teams need to change so they can operate more successfully. Online collaboration tools provide teams with the opportunity to work together through one platform and unify the efforts needed to succeed.
One of the main advantages of remote project manager jobs is the flexibility that it offers. With this type of job, employers can hire employees without having them come into their office and without having to deal with geographical restrictions. This can be a great way to save money, as it eliminates the need to pay for office space and it decreases travel expenses associated with having employees report to a physical location regularly.
Additionally, remote project manager jobs can offer employees more control over their work. Employees can work from wherever they are and often have more control over their schedule and workload. This can increase productivity and create a better work-life balance for employees.
Challenges and Considerations
There are a few potential challenges associated with remote project manager jobs. The first is that it is sometimes difficult to manage remote employees since it can be difficult to gain visibility into the work that they are doing. Employers may also find it difficult to provide regular feedback to remote employees and team-building activities may be more difficult to organize. Communication may also be an issue, as it is more difficult to facilitate meaningful conversations between remote employees.
There are a few considerations that employers should take into account when hiring a remote project manager.
Employers should decide whether they will require their remote project manager to come into their office regularly. This is important because having the project manager in the office for job-related tasks is essential for the success of the project.
Employers should decide if they will require the remote project manager to be available during normal work hours or if they are willing to make exceptions. It is important to ensure that the employee will be available during times when they are needed and that they have a set schedule that they can adhere to.
Employers will need to decide how they will handle communication between remote employees. Employers must provide consistent communication channels and ensure that everyone is on the same page. Additionally, employers should provide virtual team-building activities so that employees can still interact with one another despite their physical location.
In conclusion, remote project manager jobs offer a wide range of advantages and challenges for employers. Understanding the advantages, challenges and considerations associated with hiring remote project managers are essential for employers who wish to successfully manage remote employees. Implementing processes for communication, feedback, and team building is essential for the success of the project and the satisfaction of the employee.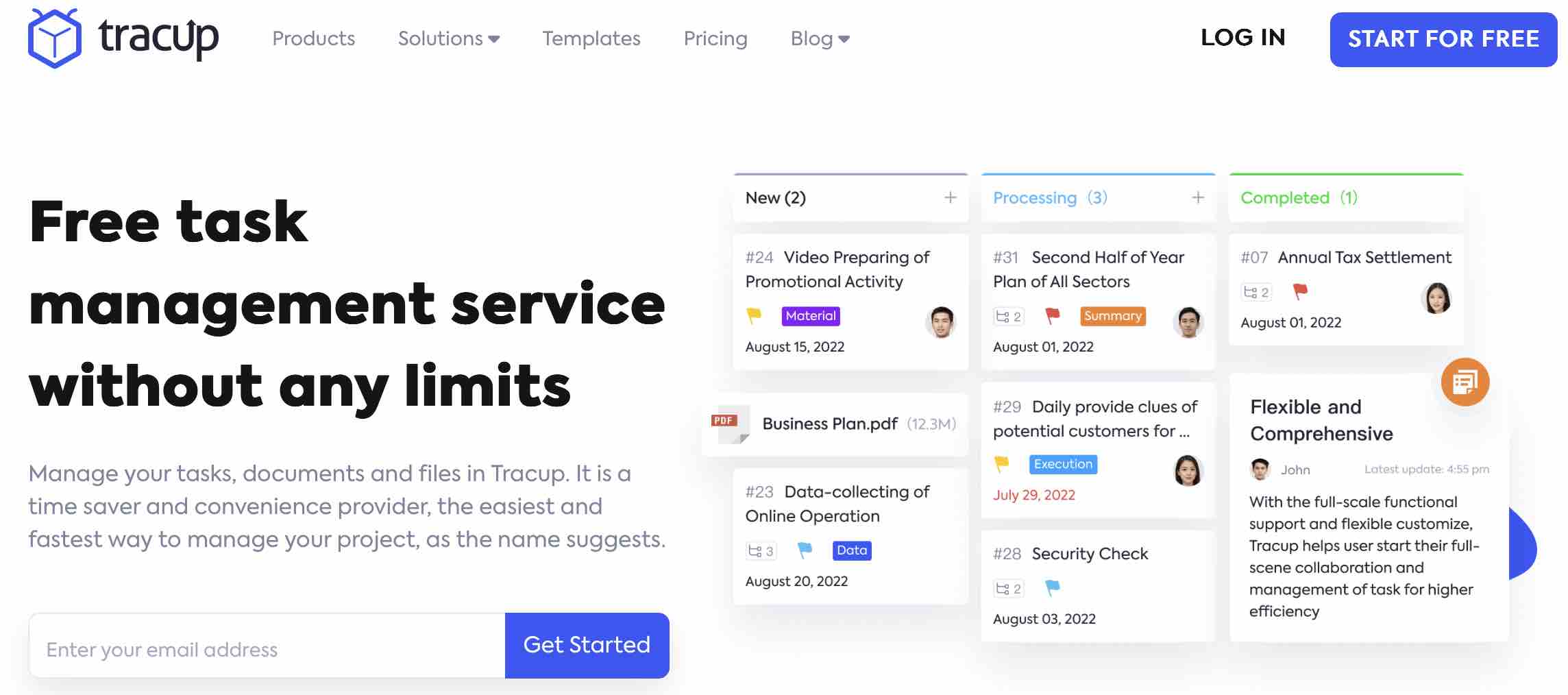 How Tracup helps remote project manager jobs
Advancing technology has made it easier and more efficient to manage remote teams. There are a variety of software programs, including project management systems and collaboration tools, that help Remote Project Managers keep track of projects and effectively communicate with their teams. Many organizations offer certification programs and continuing education courses to give Project Managers the skills they need to effectively manage remote teams, as well.
Tracup is a productive workspace that integrates the flows of tasks, projects, work, and even your issues of study, life, and entertainment in a whole new way. It is an essential tool for remote project managers and helps them stay on top of their project goals even when working remotely.
With Tracup, project managers can easily assign tasks to team members via the app, track their progress, and receive notifications when tasks are updated and completed. Tracup also helps project managers organize their projects with the use of labels and custom fields, allowing team members to view tasks more easily. Additionally, the app helps teams set and monitor their project deadlines, making it easy for project managers to stay on top of any approaching deadlines. Tracup also offers access to collaboration tools such as chat, video conferencing, and file sharing, creating a transparent and accountable workflow.
The platform's core focus is to overcome the fragmentation and disconnects caused by existing solutions. Manage your tasks, calendars, reminders, and notifications in your personal and work life - all in one place. With all of these features, Tracup is the perfect tool for remote project managers to keep their teams on track.
Choose the features you want to use and customize Tracup the way you want. Producing more in less time by combining the tools you use every day into an intuitive and powerful workspace, Tracup workspace invites teams to work together using a range of productivity apps to prevent the frustrating emotions of working in solitude.
However, not all sentiment around remote work is negative, as 70+% of workers say working from home is their new preference. In addition, if their employers asked employees to return to the office in the future, they also indicated that they would seek employment elsewhere.
Given the growing popularity of remote work, teams must leverage a sustainable platform that is flexible enough to accommodate different time zones and geographies to ensure success.
Tracup Workspace, a cloud-based platform that encourages collaboration from any device, anywhere in the world, is revolutionizing the form of workforce output for knowledge workers, and its flexibility to expand and use makes this platform a viable option for remote teams.
Tracup Workspace has further expanded its development as the outbreak continues to spread.
As many software developers and knowledge workers work from home, they find they need more collaboration capabilities. As a result, new productivity tools have also been developed while enhancing existing tools. Together, these changes result in an all-in-one platform customized for use by remote teams.
Tracup has been building flexible, rewarding, and innovative collaboration solutions that enable people to connect, create, and collaborate securely from anywhere on the planet and any device, with a vision for a single, integrated experience for everyone, what you need to accomplish everything, now in one place.
By bringing the Tracup workspace to everyone, we make it easy for people to stay connected, get organized, and achieve more together, whether it's advancing a cause, planning your family party, assigning, scheduling, and collaborating on what's next, or discuss this month's market activity.
You can create a secure collaboration space in Tracup where everyone can stay updated, share ideas, and keep track of all important information in one place, from videos and pictures of your last trip to your company's annual budget.
Free templates working from anywhere
The template often describes the to-do list and indicates what you will and will not cover in the assignment. It covers topics like to-do list scope, life cycle, timetable, milestone, due date, deadline, revision conditions, size, payment method, payment terms, and many more, and it saves time by providing standardized templates and getting work started fast in the unique circumstances of many industries.
Use templates for most remote project manager jobs that everyone is working on to save time. Everything will be returned to its appropriate place. To get started, you simply need a few clicks, inputs, and modifications. Here are some important things to remember if you want to become a remote project manager. Find a remote job template that works best for you first. Then, look for the best project management software.
Use our productivity template to arrange work in a gentle, elegant way. Here are some tips for using this template. To-do list: here, are new tasks …
Set customs, coordinate with stakeholders, and align critical return-to-work regulations with this practical to-do list. Use Template …
Set customs, coordinate with stakeholders, and align critical return-to-work regulations with this practical to-do list. Load More …
Set customs, coordinate with stakeholders, and align critical return-to-work regulations with this practical to-do list. Load More.
Free vendor management templates, such as contracts, scorecards, and vendor listings, are available for download.
Add your favorite workouts to your daily to-do list to stay healthy. Additionally, you may create food regimens for each exercise.
Status in Litigation. 1st Court Date. Attachment. Settling A Lawsuit. Clients. Contact Person. Contact information. Address. To-do List.
You undoubtedly have more important things to accomplish than creating a separate document for each action you perform. To increase your productivity, you must discover a way to do so.
Simply go to Tracup Template Center and choose the free templates that best suit your needs, then make the necessary changes before delivering them.
Now, you may feel at ease when you're working with others because Tracup workspace operates on a secure foundation with comprehensive safeguards to survive your remote work.
Hit Tracup at www.tracup.com right away.