Read more about what makes marketing important for campaign planning and plan out your next campaign or event!
What Is A Campaign Tracking Template
In general, Tracup is going to cover three parts of users' work so that would be organizing their efforts collaborating on them and reporting results back across their company with colleagues or with clients.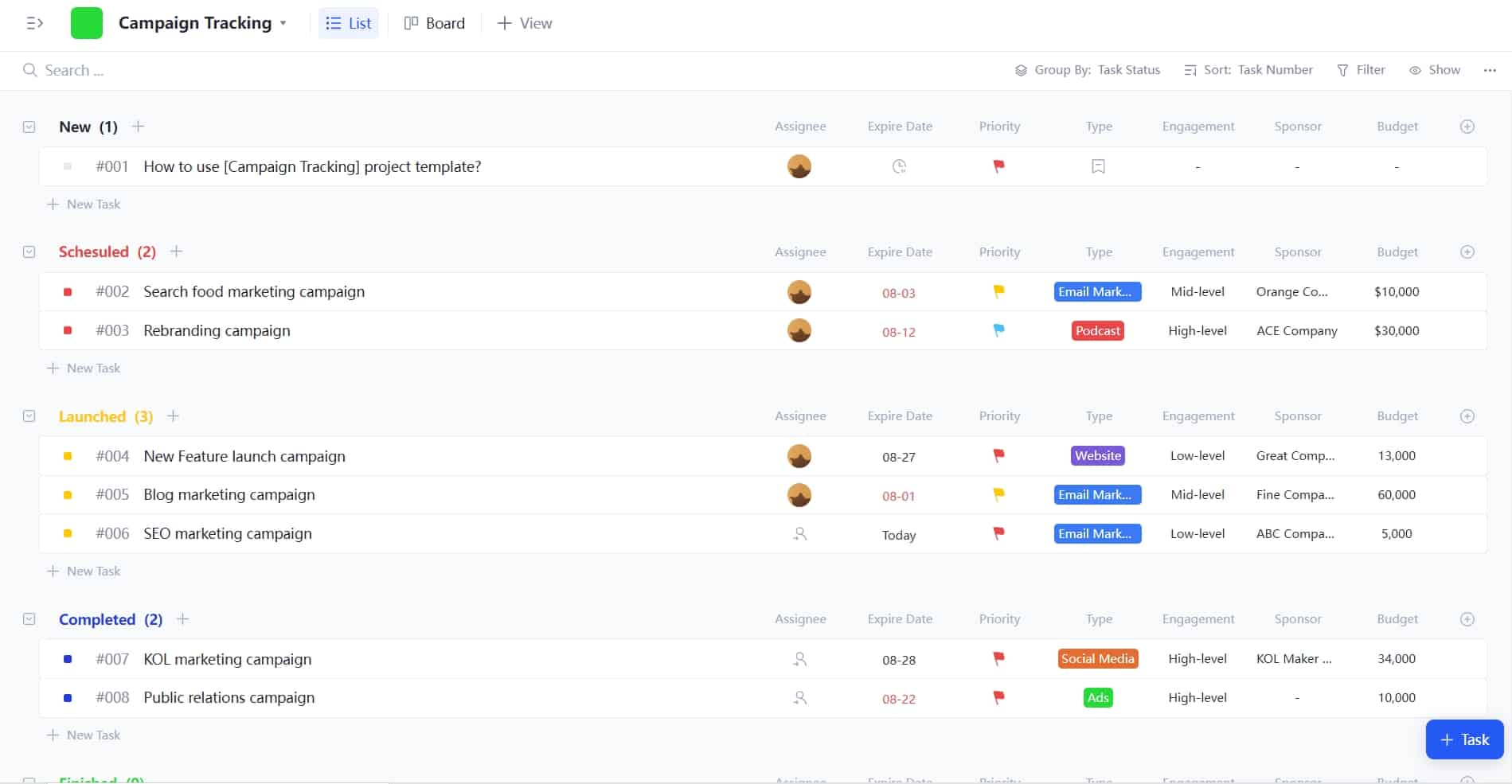 This makes it the central place to connect and coordinate everything together.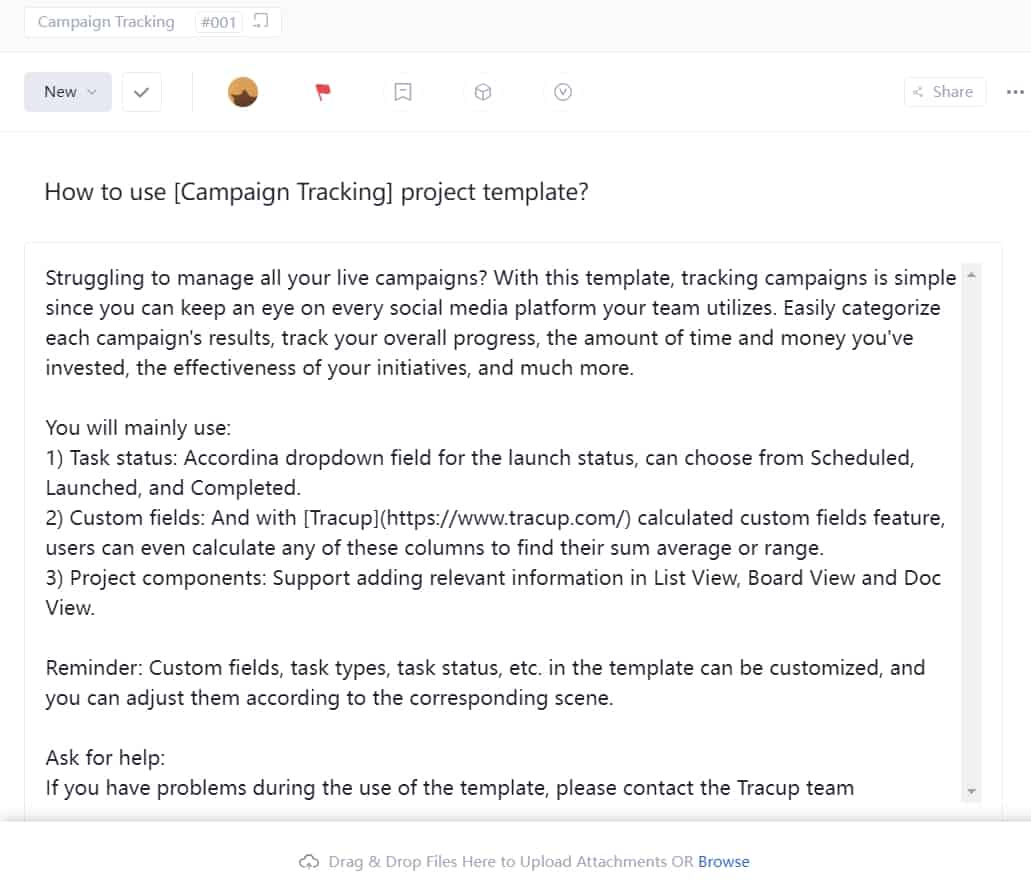 Tracup basic building blocks are tasks which you will always find in the middle of users' screen here.
In some cases, each task might be something to do like organizing the ads that they're working on in a campaign. But it's also very common to use them as items.
The key advice to making Tracup work for users is to find what needs complete first and then match it to tasks and features.
Let's take a little bit of time to talk about the different functions and ways that users can organize their marketing workflows.
Tracup campaign tracking template is the template that connects and coordinates all of them marketing teams efforts together.
So this makes it really easy to manage campaign spending performance, etc. In this template we keep things pretty simple.
Campaign Tracking Template in Tracup
Tracup just has one list for all of campaigns, however users can add different lists to keep track of the quarterly campaigns for example or break up campaigns in some other ways in this template.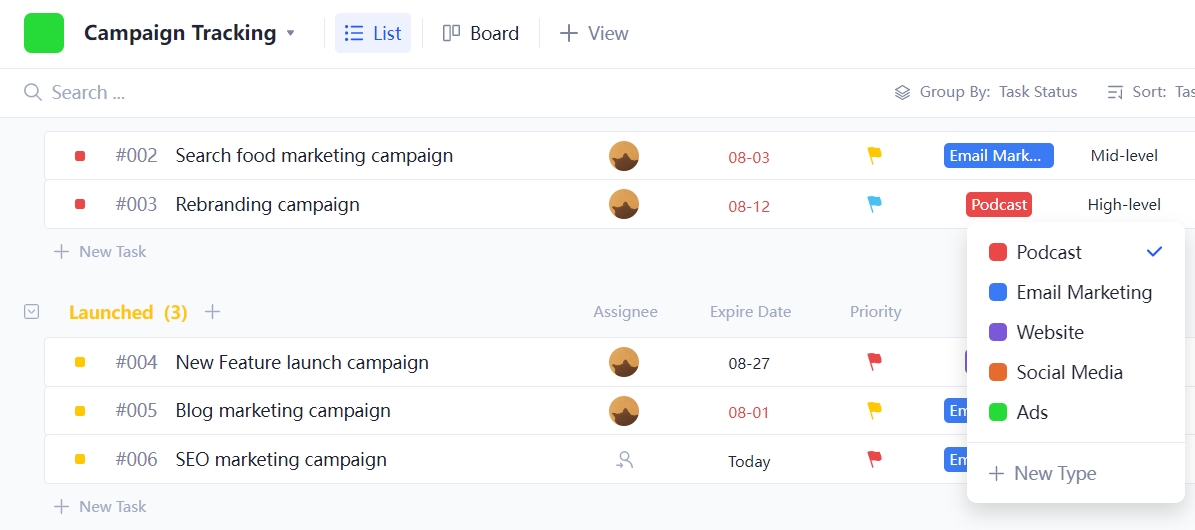 Tracup is monitoring each of the users ads as tasks and then they're tracking their performance via numeric custom fields.
Users can also keep track of things like expenditures and budgets.
And with Tracup calculated custom fields feature, users can even calculate any of these columns to find their sum average or range.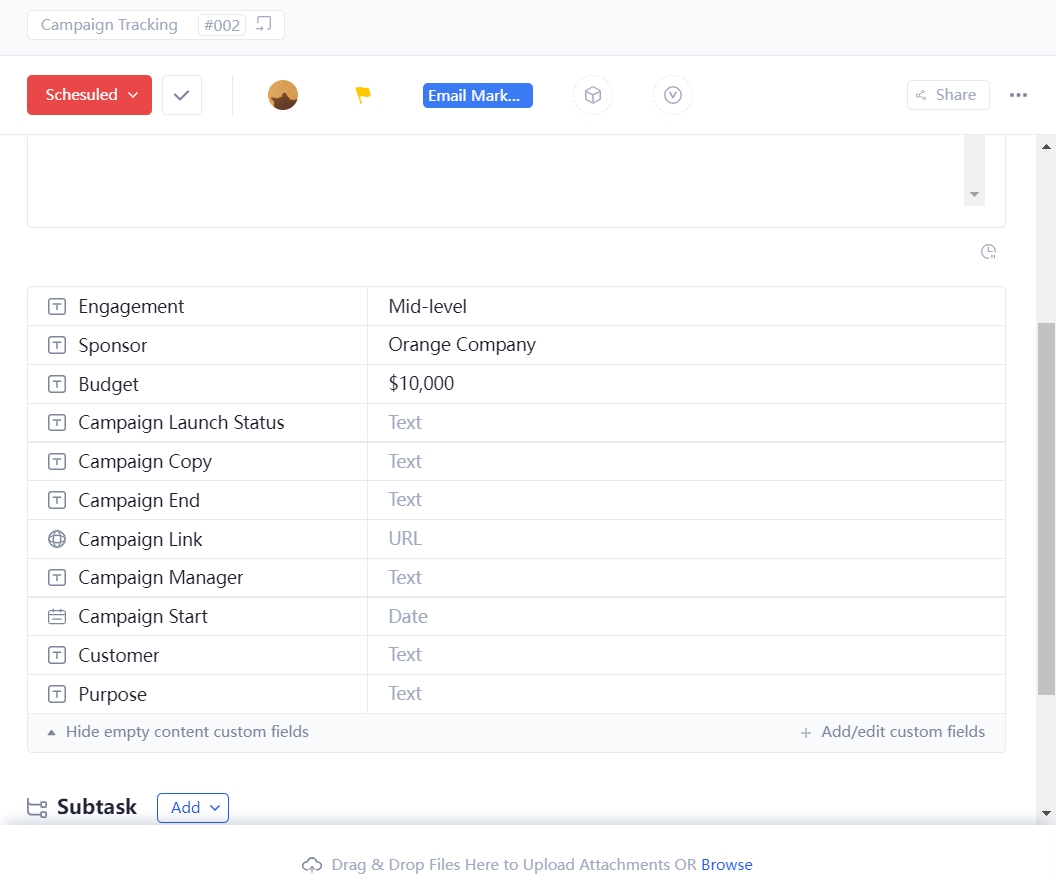 Board View in Marketing Campaign Tracking Template
This template also includes a board view so users can see their tasks arranged in vertical columns grouped by status, and users can even drag and drop tasks between columns to make quick changes to their status.
Of course it's also really easy to sort and filter any of these different views to highlight
specific information.
For example, in running campaign list view, here Tracup just filtered to view active status.
Users can really focus on what's specifically in their running status in those select tasks.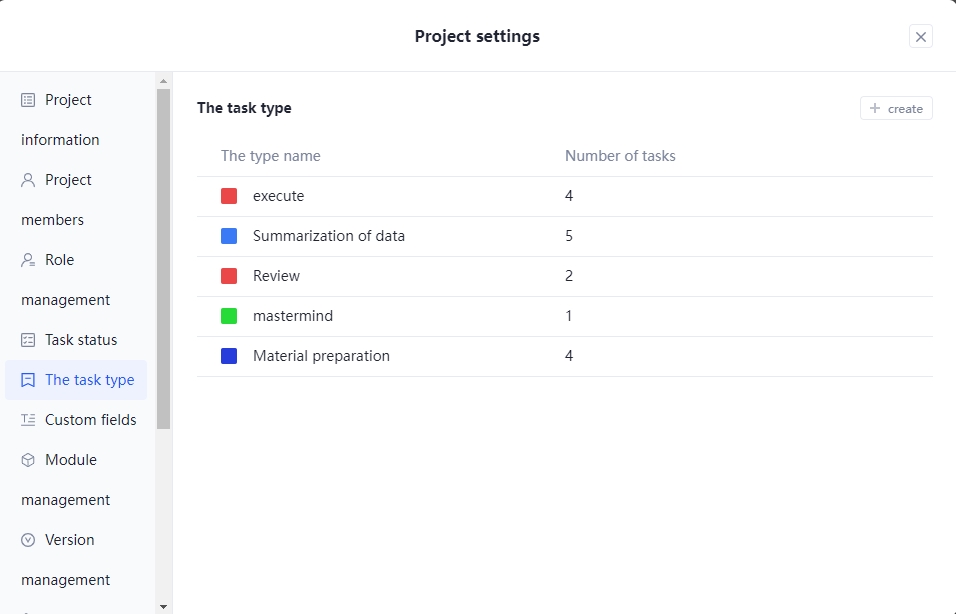 With this template, tracking campaigns becomes easy since users can focus on every social media platform their team utilizes. Easily classify each campaign's results, keep on their whole progress, the amount of time and money they've input, the effectiveness of their initiatives, and much more.
Why marketing campaign tracker template Is Important
Systematic campaign tracking is basically unworkable without campaign tracking. It is impossible to forecast whether a campaign is worthwhile or is a waste of money if it is not adequately recorded.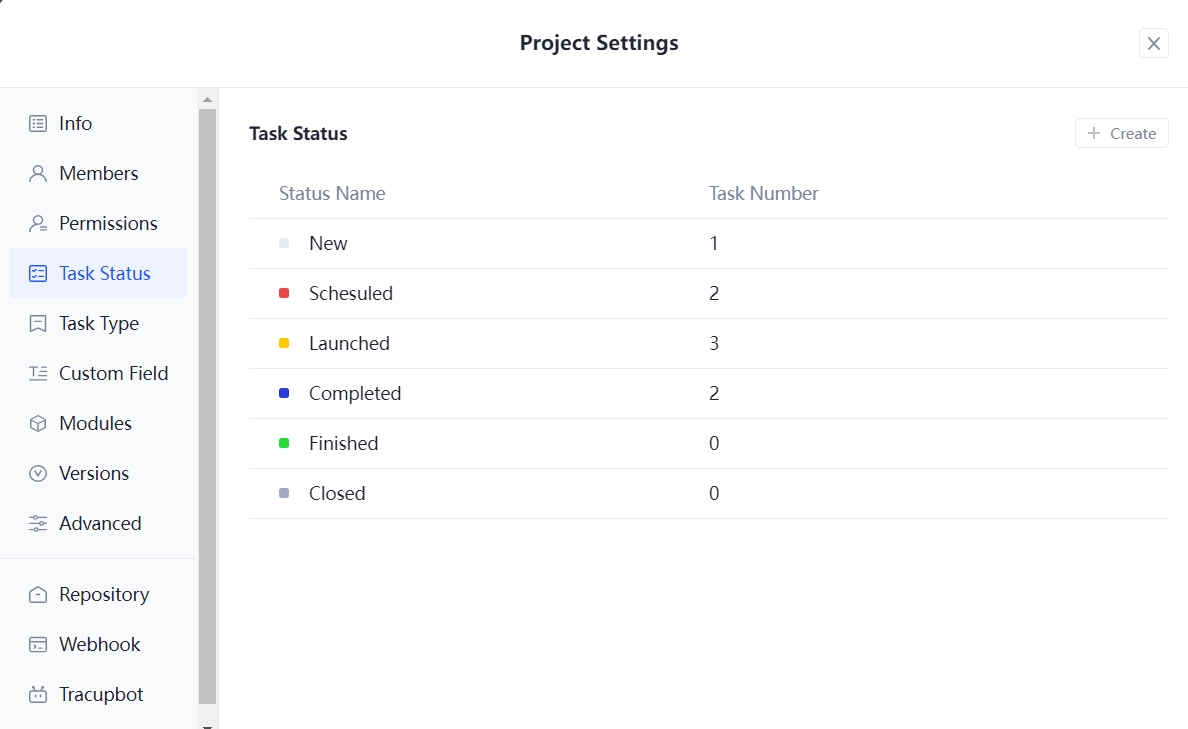 Additional Blogs About Marketing
For sales managers, tools with clear interfaces and simple access are important for service enhancement. Customer follow-up records are one of the most important parts of the work: The Most Effective Way for Client's Schedule Management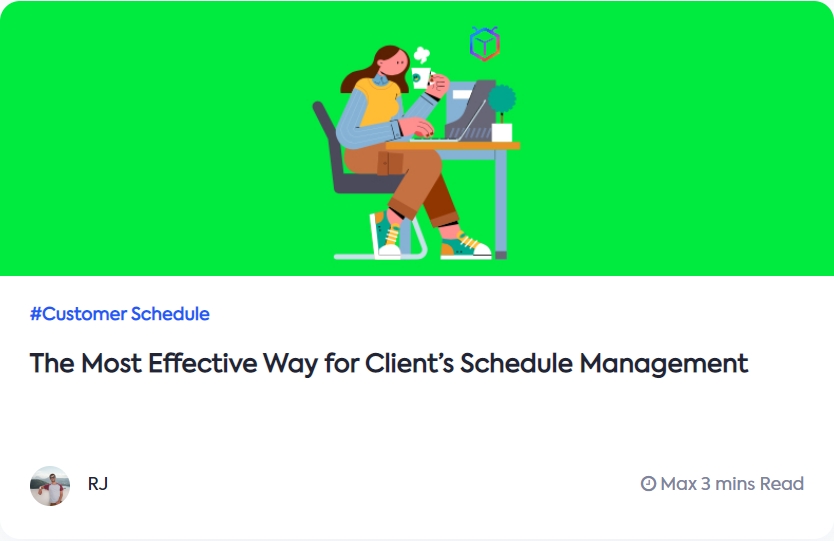 The busy workload brings additional challenges along with increased job opportunities and profit ratios: How To Offer A Helping Hand With the Best Project Management Tool For Marketing