Customize the recruiting process by centralizing job postings, applicant information, and communication directly inside a single space!
Video for Instruction
For HR, especially recruitment HR, interview is the most important basic skill. But "interview" does not means an "efficient interview", let alone for a qualified and excellent HR.
The nature of recruitment is sale, and the spirit is attractive. The first impression of job seekers of the interview is the following: HR' s manners and details, for good or ill, will greatly affect whether he will consider joining the company.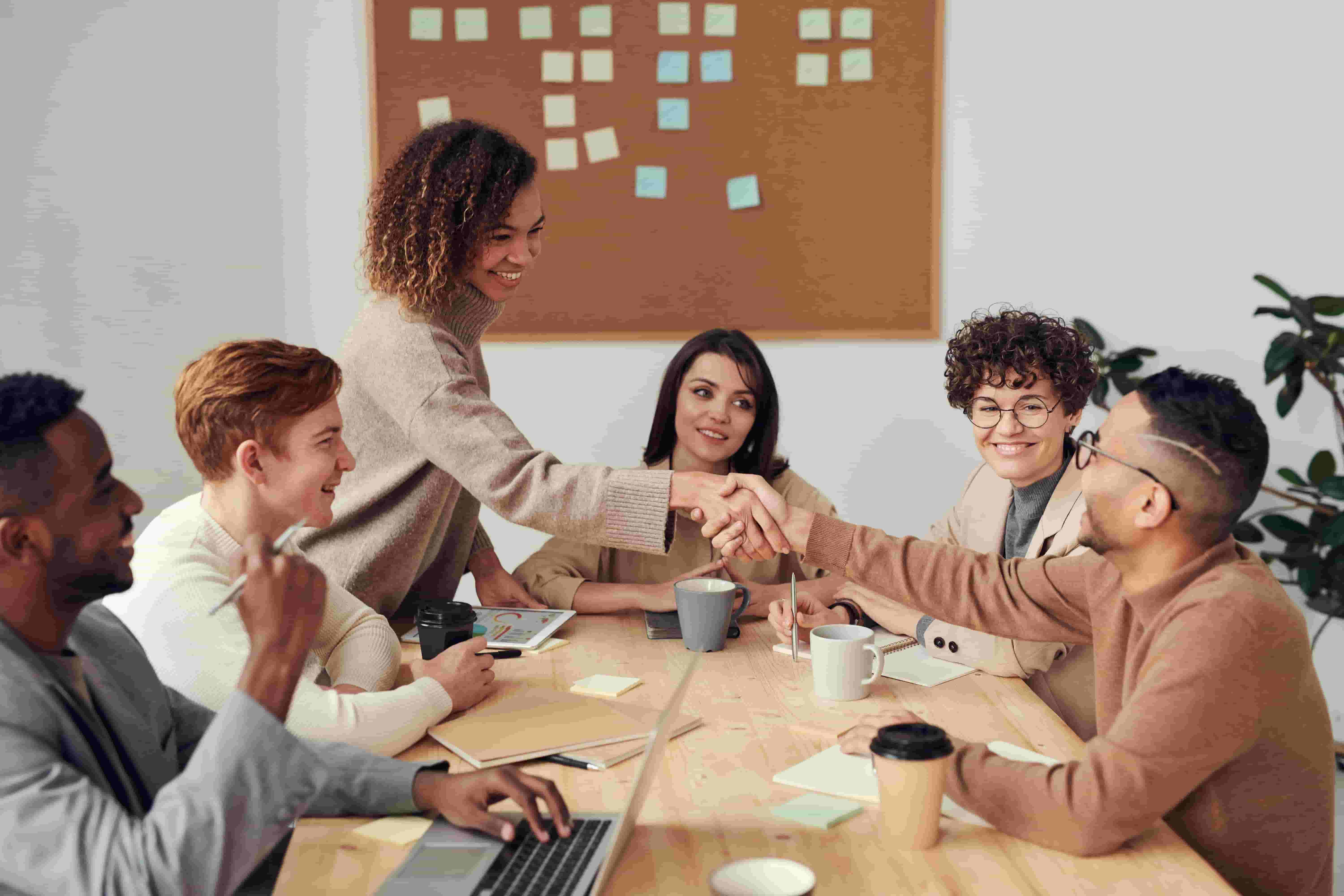 Which behaviors of HR in the interview can bring closer to the job seeker, reach effective communication, and strengthen his willingness to enter the job?
Before Interview
How to achieve 50% and above interview appointment visit rate?
Answer: uninterrupted designated telephone interviews.
For example, the interview time HR has with a candidate is 14:00 pm the next day, then make the first return call before work on the same day.
Here is an example:
"Hello, xxx. I am xxx from xxx company, xxx point to contact you xx.
Kindly reminder : We have an interview at tomorrow 2 pm about xx.
See you tomorrow!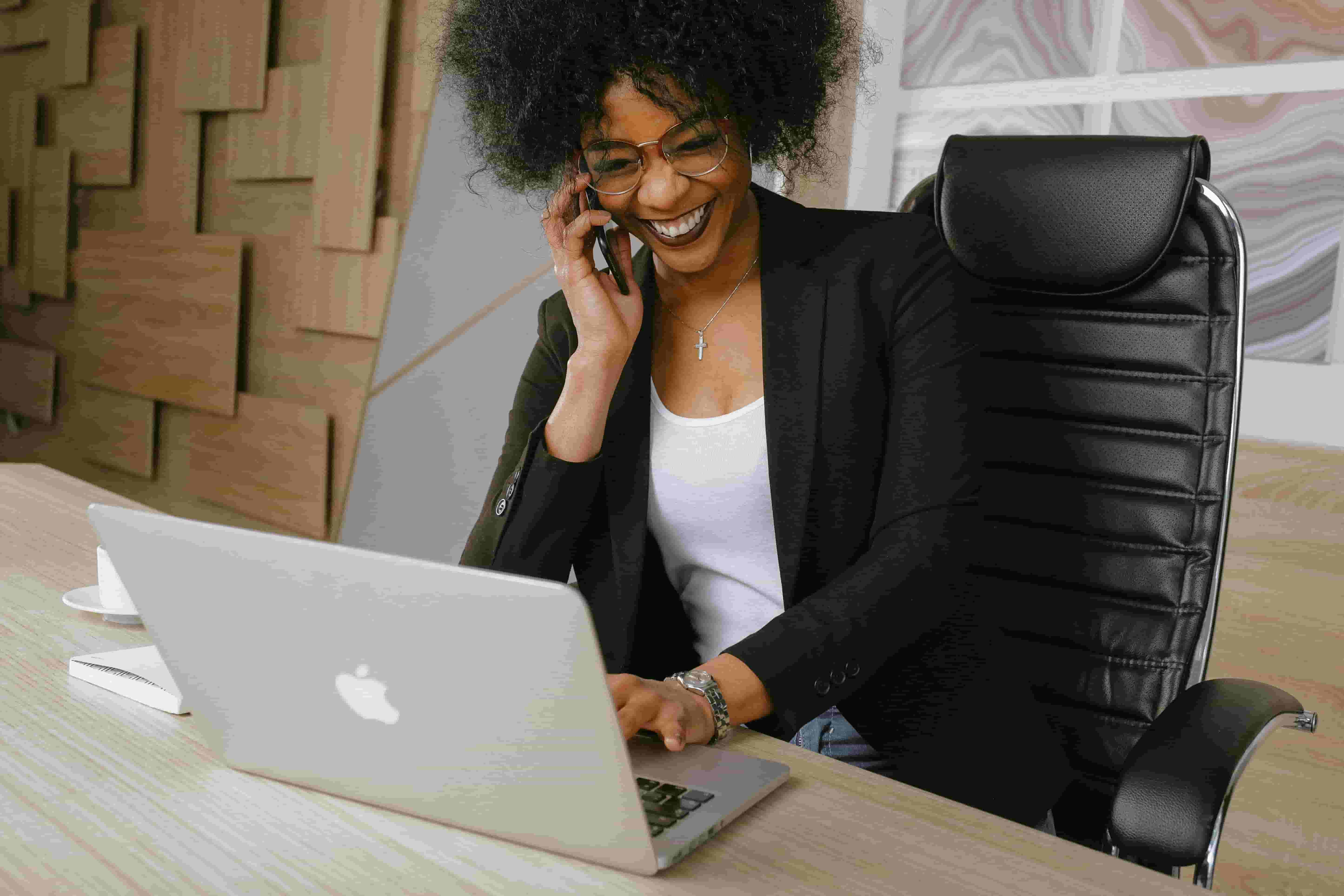 This message seems to increase the workload of HR. But according to data statistics, 91% of interviewers on this return call experience is very good, feel that they are paid attention to, more comfortable. And Tracup can also help users write the job description with Tracup HR playbook.
Task Views
Below are the basic types of views with Tracup HR Playbook
| List view | Job View, Candidate View, Office Location |
| --- | --- |
| | List view is a basic task view provided for every Space, Folder and List in Tracup . |
| Board View | Job Board, Candidate Gallery, Office Location |
| | Kanban is an agile methodology that focuses more on team communication, continuous improvement, and transparency. It involves using boards for effortless workflow management. |
| Gantt Chart | Overview report, Task trend, Type Statistic by different version |
| | Gantt chart is a horizontal bar chart used in project management to visually represent a project plan over time. |
Customize Field Types
Below are the Customize Field types users will find!
| Attachments | Resume/CV, Picture |
| --- | --- |
| | Put users files in attachment and Tracup will provide users cloud storage service. |
| Website | Facebook, LinkedIn |
| | Record URL of any website |
| Checklist | Requirement for job position, country code, etc. |
| Number | Age, Service length, etc. |
Office Location in Custom Field
This is a space level template where users will be able to centralize all of their recruiting and applicant tracking processes.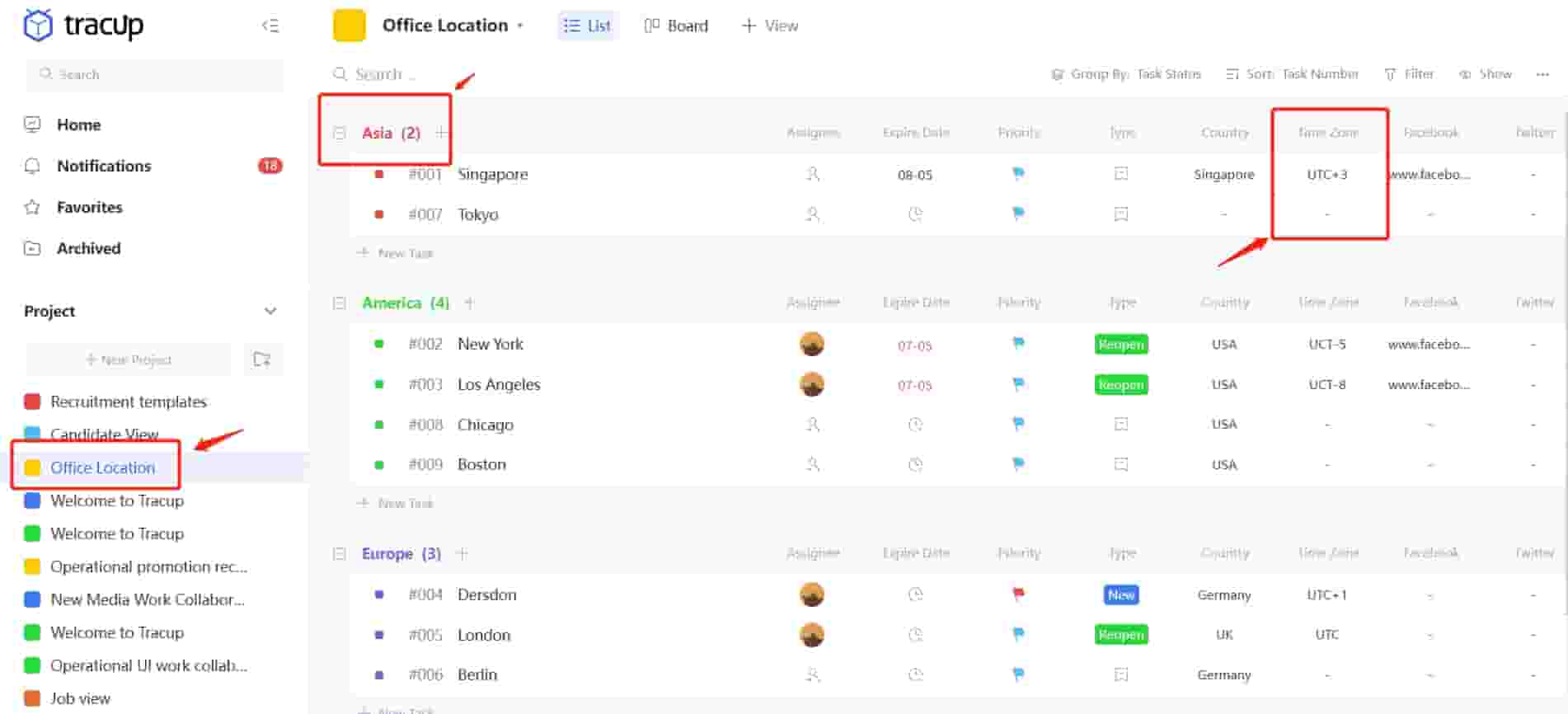 The first list here is to track users' offices here and write the job description. Users can record all of their global offices being able to quickly get insight into where they're located.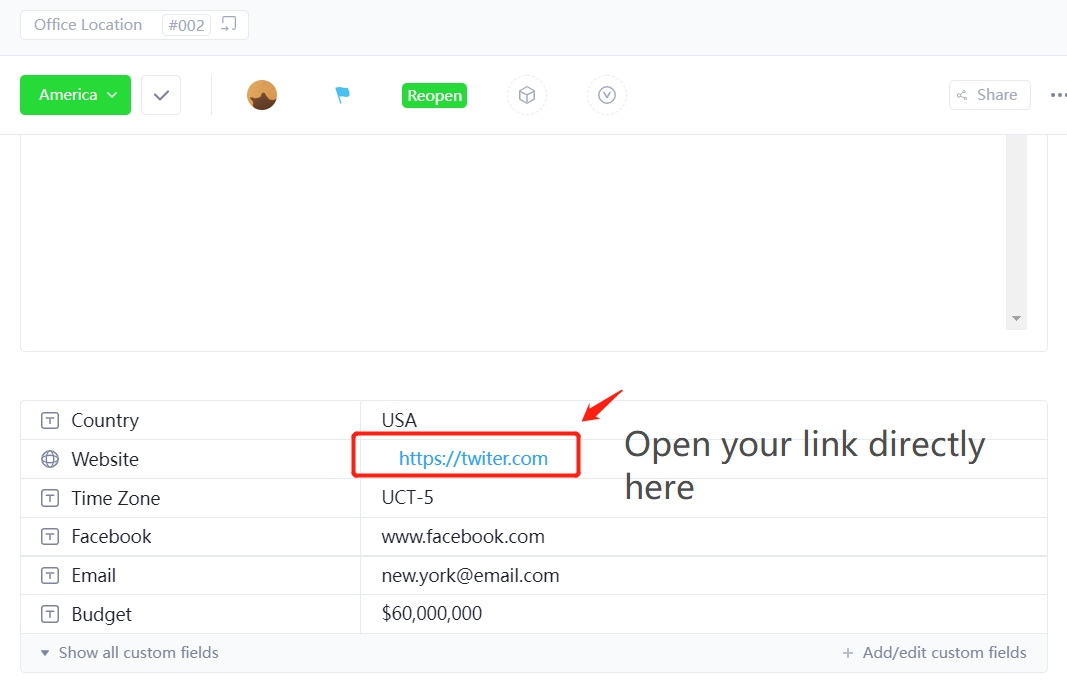 When they're open their employee count and who you can get in contact with regarding any questions about that office.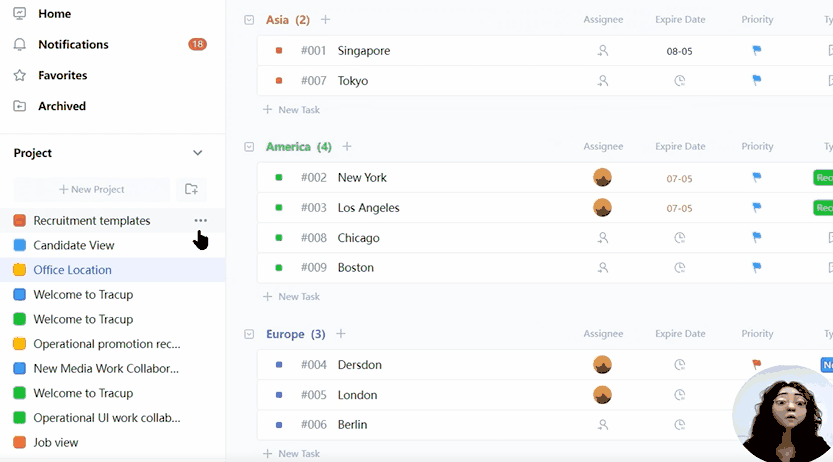 Job view in Custom Field
Continuing here, the second list that users see is your job openings list.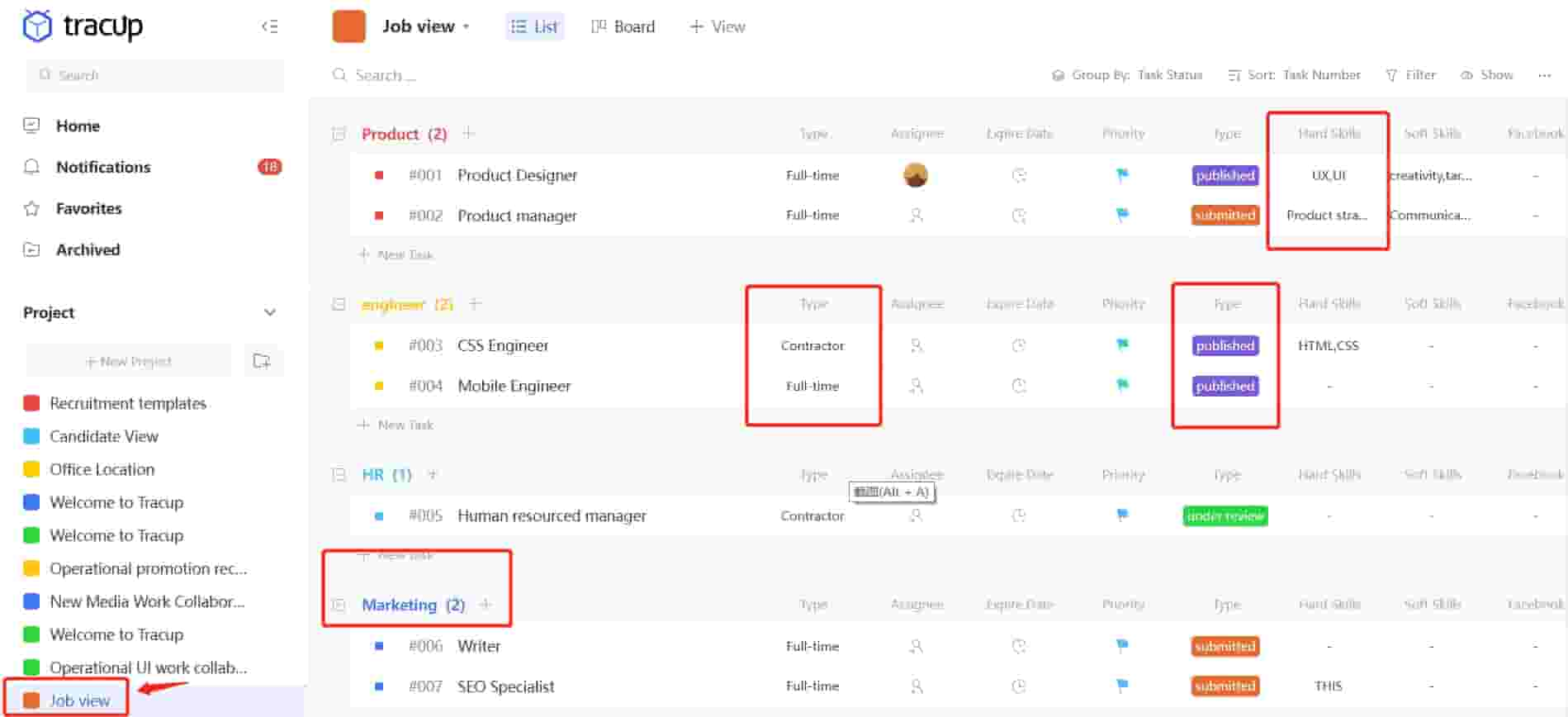 This will give users insight in all of the currently open job requirements within their company here. They'll see details such as the department, the seniority specific skills that are required as well as postings to the LinkedIn page.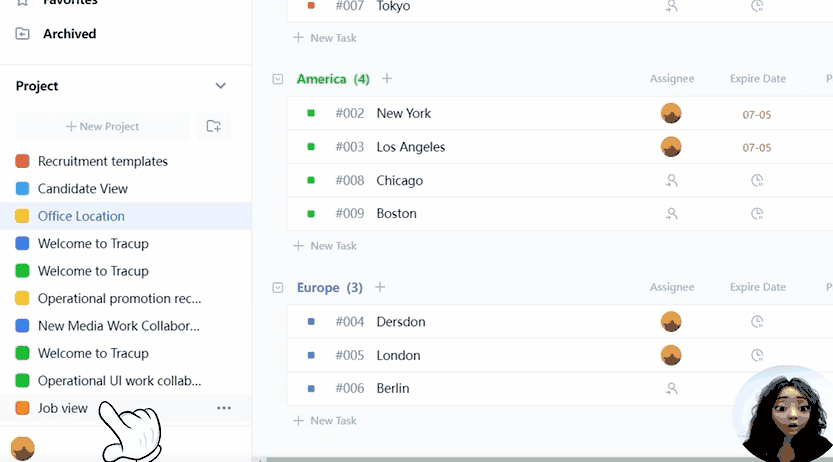 Candidate View in Custom Field
And lastly, here, the third list will give users insight into all of the current applicants for these jobs. This view also was talked in Tracup HR playbook series article before.

They'll be able to see information such as their resume, their email, their LinkedIn profile, as well as where they stand in the hiring process.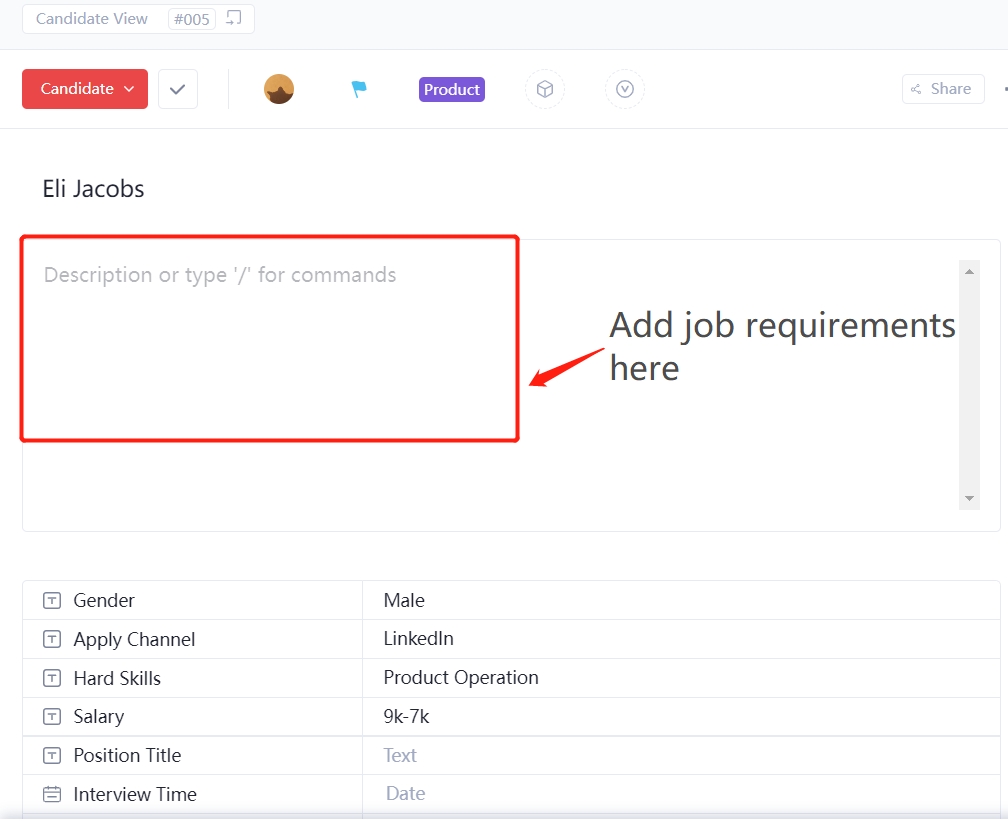 Users also can quickly using the calendar view and attachment function, get insight into when all of these candidates are scheduled for the next round of their interview.
Tracup can make work plan arrangements, a table to complete all the time of work plan, individuals, teams, cross-departmental can be efficient coordination.

The above is the new method of a senior HR of recruitment work. And can be also summarized as "efficient interview" action guide. And most important for work of HR is: put every detail into micro version, and design targets to each question and answer.