A lot of companies offer project management tools for teams and individuals, but which one is really the most effective and efficient? In this blog, I will provide an in-depth comparison of these two powerful tools.
Welcome to our content creation studio!
Trello offers a range of features to make project management simpler. Trello is all about lists and cards, making it easy to create tasks, assign them to members of your team and track progress.
Visualize Your Process - What is Trello?
Trello is a productivity and project management platform that uses a system of boards, lists, and cards for users to organize and prioritize projects. With Trello, users can create task lists, assign tasks to team members, track progress on projects, collaborate in real time, and make sure nothing slips through the cracks.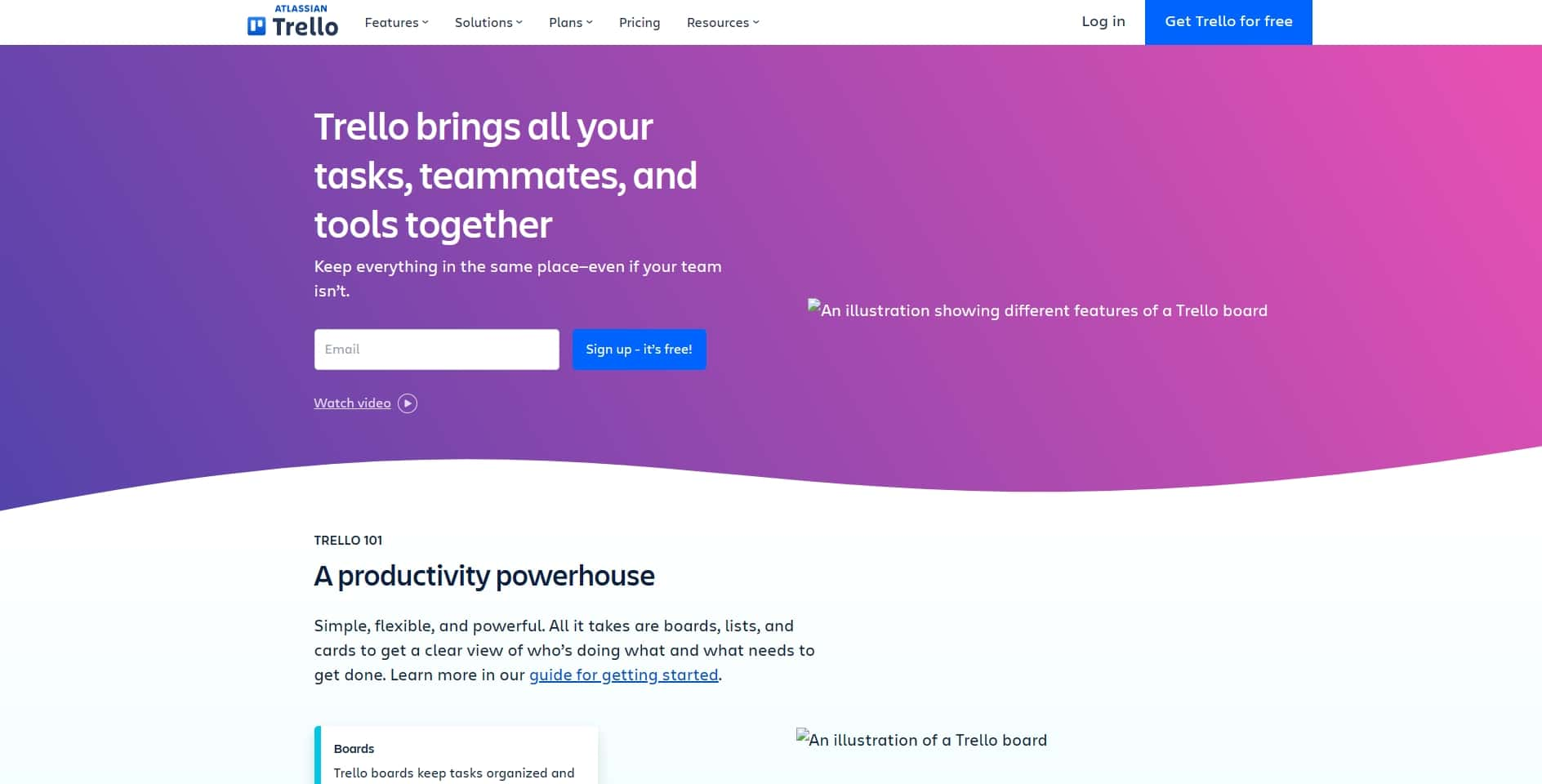 Trello Vs. Tracup: Compare Basic Features
Trello's feature includes:
The success of any business hinges on its ability to manage projects, tasks and documents efficiently. That is why so many businesses are using Trello to stay organized and productive. Trello is an online collaboration tool for tracking and managing projects, tasks, and documents —of any size—through visual boards.
Card: Including specific information about card, such as websites and descriptions.
Remarks and Collaboration: Cards contain comments written and you can collaborate with your team members via @ someone and leave your ideas.
Labels: Users can label their card in a customizable way.
Checklist: Every card has a checklist and users can notify their members of tasks.
At the core, Trello is a combination of a task and document management system, with many helpful templates that can make your workflows a breeze. With Trello, users can create boards for different types of projects, break down tasks into subtasks and checklists, assign tasks to members, set deadlines, and attach files. This ultimately helps to improve team communication and allows users to stay on top of their projects.
One of the main features of Trello is its flexibility. You can customize your boards around the needs of your project and make them as detailed or as simple as you would like. You can also include other members on boards and assign tasks to them, set deadlines, create checklists and more. Trello also provides features such as the ability to add multiple lists, add files with comments, integrate existing software, add voting, and more.
Trello also has features to help you keep track of tasks with labels, deadlines and activity logs. You can also add due dates and reminders so you always know where you stand with a project. And with its extensive collection of Power-Ups and integrations, you can easily integrate Trello with your other tools and services.
Overall, Trello is an incredibly helpful and versatile tool for staying organized and productive. With its combination of task and document management, its customizable boards plus additional features such as Power-Ups and integrations, Trello can take the headache out of project management.
In the following article, we will give your more specific comparison between these two tools. We will compare their:
Pricing
Usage
Essentials
Views
Customization
Collaboration
Reporting
Integrations
Security
Support
Progress tracking
…
In the end, we will give you the final decision about which tools is better.
Here is the overview about its common feature:
Despite having comparable platforms, each tool offers unique features and capabilities that contribute to both of its benefits for project management. In the end, the tools are adaptable to diverse demands and organizational structures, thus understanding their fundamental characteristics is crucial.
| Features/ Software | Trello | Tracup |
| --- | --- | --- |
| Price Level | Free/Standard - $5 USD per month / premium - $ 10 USD per month / Enterprise - 17.5 USD per month | ✅ |
| Unlimited files | ❌ | ✅ |
| Unlimited projects | n/a | ✅ |
| Unlimited tasks | ✅ | ✅ |
| Unlimited users | ✅ | ✅ |
| Template center | ✅ | ✅ |
| Multiple views | ❌ | ✅ |
| Multiple assignees | ❌ | ✅ |
| In-app communication | ✅ | ✅ |
| Storage | ❌ | ✅ |
| Time tracking | ✅ | ✅ |
| Advanced Dashboard Features | ❌ | ✅ |
| Unlimited Integration | ❌ | ✅ |
| live onboarding training | n/a | ✅ |
If you're looking for a tool to help you organize your projects and tasks, Trello and Tracup are two of the most popular choices. Both have become popular with project managers, developers and everyday users alike. But which one is the best for you and your needs?
Trello is a popular tool for project management. It is an online task management service that makes it easy to organize projects and collaborate with others.
It enables you to setup boards that can be used to track tasks, assign tasks to team members, and add files, links, and notes. It also has a variety of built-in features such as lists, notifications, labels, and filters.
Tracup is another popular project management tool. It is similar to Trello in many respects, but it is specifically designed for developers.
It has features such as Github and Bitbucket integration, comments and suggestions system, project management dashboard, and code snippets. Additionally, it's possible to integrate it with other tools such as Slack, JIRA, and Jenkins.
So, which one is the better option? Both Trello and Tracup are powerful and useful tools, but they are suited to different types of projects and teams. Trello is a great tool for managing workflows, tracking tasks, and collaborating with other team members in an intuitive and straightforward way.
Tracup is better for projects that require more advanced tasks like development, as it has useful features such as Github and Bitbucket integration. Ultimately, it depends on your specific needs and which tool will better suit them.
Is there a free digital planner in 2023?
Compared Trello's paid plan, Tracup has more features than Asana, but it is a project management software with a 100% Free plan with unlimited projects and unlimited users.
And its template center also provides unlimited free digital planner templates to helping you keep track of your life.
Limit Work In Progress(WIP) via Trello Alternative:
Tracup, on the other hand, takes a more thorough approach, focusing on detailed analytics and project tracking. It has a more traditional take on workflow management, allowing users to create timelines, plans and progress charts that are easy to understand and monitor.
Tracup is a 100% free task management tool alternative to Trello.com with unlimited templates, views, docs and files.
Companies in the past manage their workflows in their workspace, but this will cost a lot of human resources and money and sometimes doesn't work.
The real revolution coming with cloud-based project management tools and intensely influences several ways of companies' project management:
Start Here 100% FREE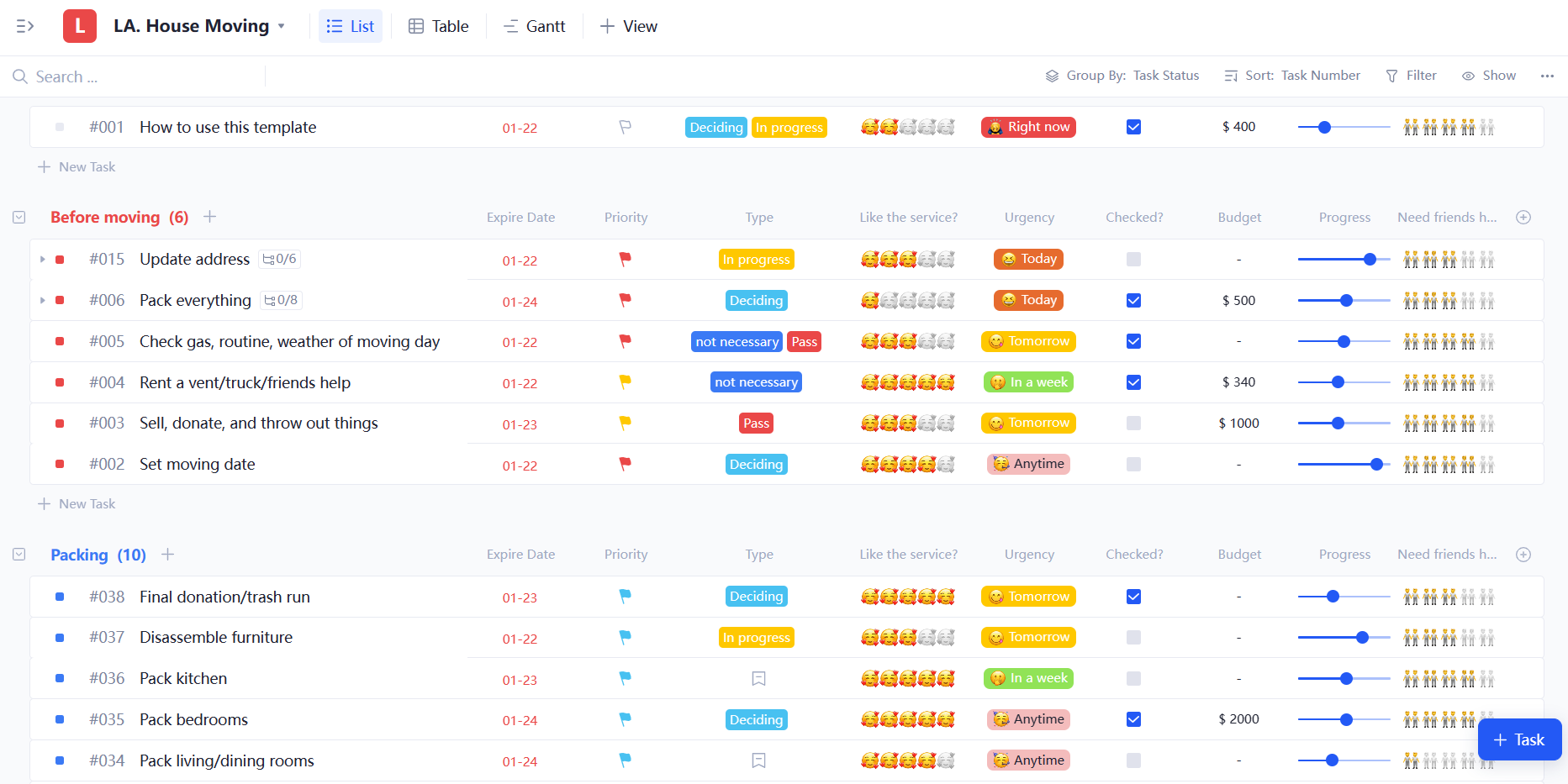 Trello vs Tracup - Which one has Unlimited Service?
| Features/ Software | Trello | Tracup |
| --- | --- | --- |
| Unlimited Boards | ❌ | ✅ |
| Unlimited workspaces | ✅ | ✅ |
| Template center | ✅ | ✅ |
| Kanban views | ✅ | ✅ |
| Unlimited guests | ❌ | ✅ |
| Unlimited viewers | ❌ | ✅ |
| Cloud Storage | ✅ | ✅ |
| Time tracking | ✅ | ✅ |
| Workspace Privacy | ❌ | ✅ |
| Assignees and due dates | ❌ | ✅ |
| Google SSO | ❌ | ✅ |
Platforms available for Trello: Web, iOS, Android
Pros and Cons
| | |
| --- | --- |
| | Trello |
| Price From | $5/user/month |
| Pros | Drag-and-drop interface builder/Great automation builder |
| Cons | Limited in Free Plan/Too Simple for Larger Teams |
Tracup can offer you different experience that you cannot get with Trello
Our 100% FREE plan
Trello only gives you:
10 boards
No workspace privacy
Tracup offers you:
Unlimited users
Priceless service
Infinite storage
For Free
You save a lot of money!
Do it All with Tracup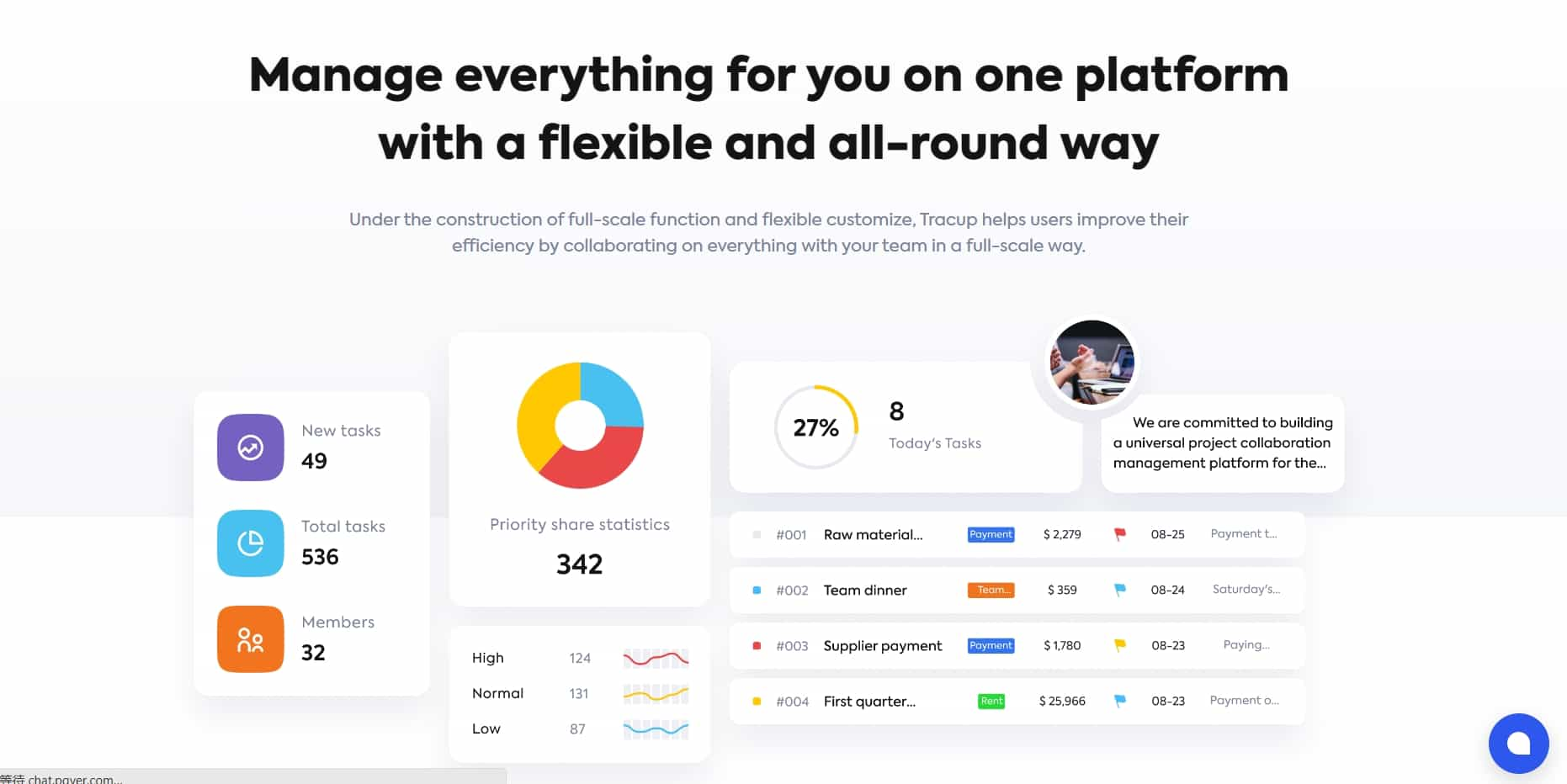 Tracup is a great choice for teams looking for a comprehensive project management and team collaboration solution as it offers a wide range of features and integrations designed to make managing projects and workflows easy - from task assignment to integration with some of the world's most popular apps.
Tracup also has mobile apps, so users ca吗n stay in sync while they're on the go. It also offers great customer support and a simple user interface that make it easy to get started.
Additionally, Tracup has an excellent pricing model, offering plans that are helpful for teams.
Tracup is a free task management platform that has a colorful and user-friendly interface. Unlike monday.com and Asana, it has an unlimited number of users and workspaces in the free plan. It also offers private boards in the free plan.
So if you are looking for a secure task management tool with advanced features and an easy-to-use interface, sign up for free Tracup and try it yourself.
Additional Resources