To help you ready for the biggest competition in the world, Tracup whiteboard put together a primer for the fan. From the timeline of the competition and 32 teams and some of the more obscure events to follow.
The FIFA World Cup Qatar 2022™, the biggest sporting event in history, will begin on November 20 in Qatar. All 64 matches of the competition will be available live and on a free basis to audiences in Brazil. The first broadcast will be the opening ceremony and match between Qatar and Ecuador on 20 November and it will end with the final on 18 December.
⚽As teams around the world become more distributed it's more challenging than ever to brainstorm, share ideas, and connect your ideas to actions.
Introducing Tracup whiteboards online free
Whiteboards are open zoomable canvases that allow you to easily turn your ideas into action.
Use whiteboards for things like brainstorming, diagramming, process mapping, planning, or even running great collaborative meetings.
In this video, we'll cover how to create whiteboards, how to navigate around whiteboards, and how to work in whiteboards.
Let's kick things off by accessing and navigating whiteboards.
Tracup whiteboard is now free for all users, and it enables all visual collaboration features to be concentrated in one place. These include holding a brainstorming meeting, developing a project plan, and drawing mind maps.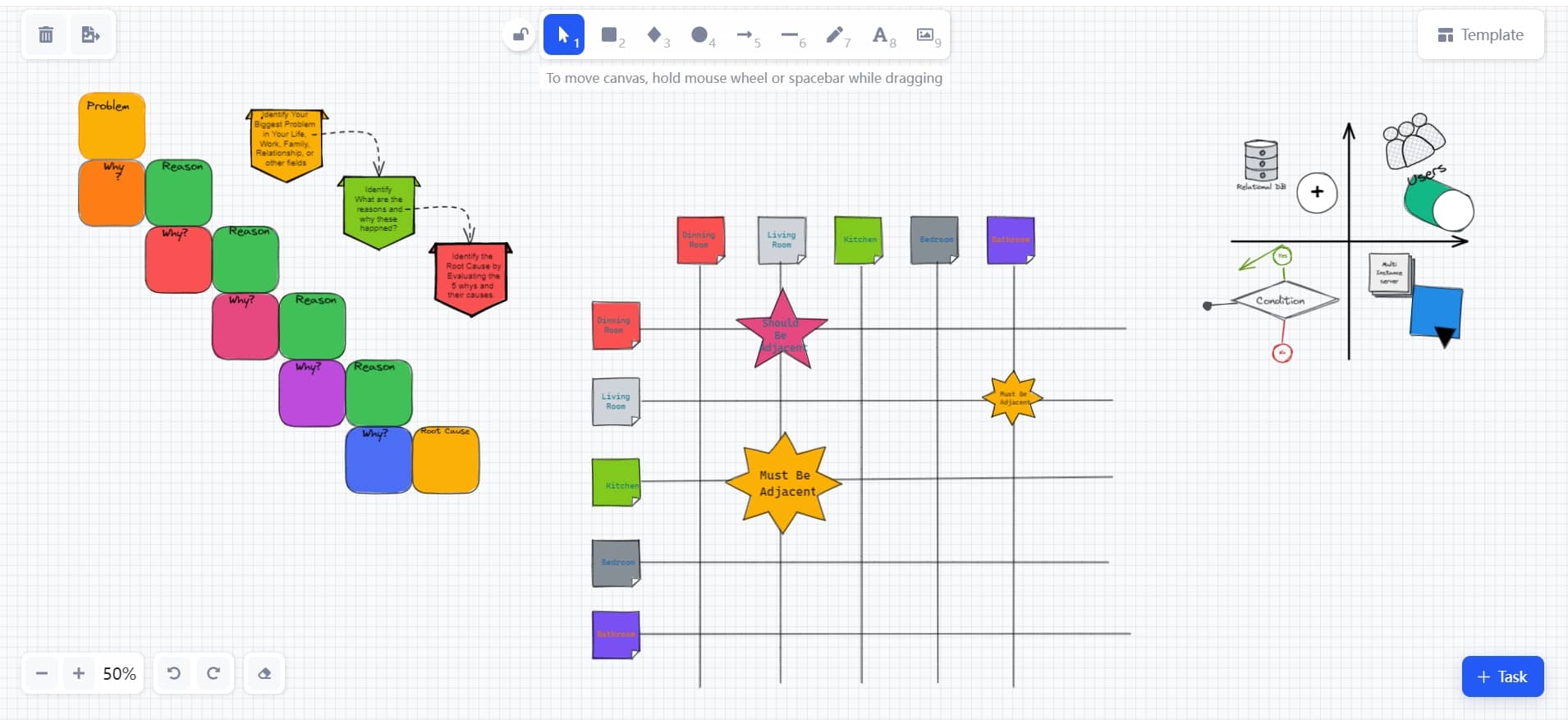 Currently, whiteboards are a view that you can add to any space, folder, list, or the everything level.
🚩Directly Open and Easy-to-use
Directly available upon web address entry in the browser.
Similar to any other viewing Tracup, all you need to do is click the add view button at the top of the location and select whiteboards.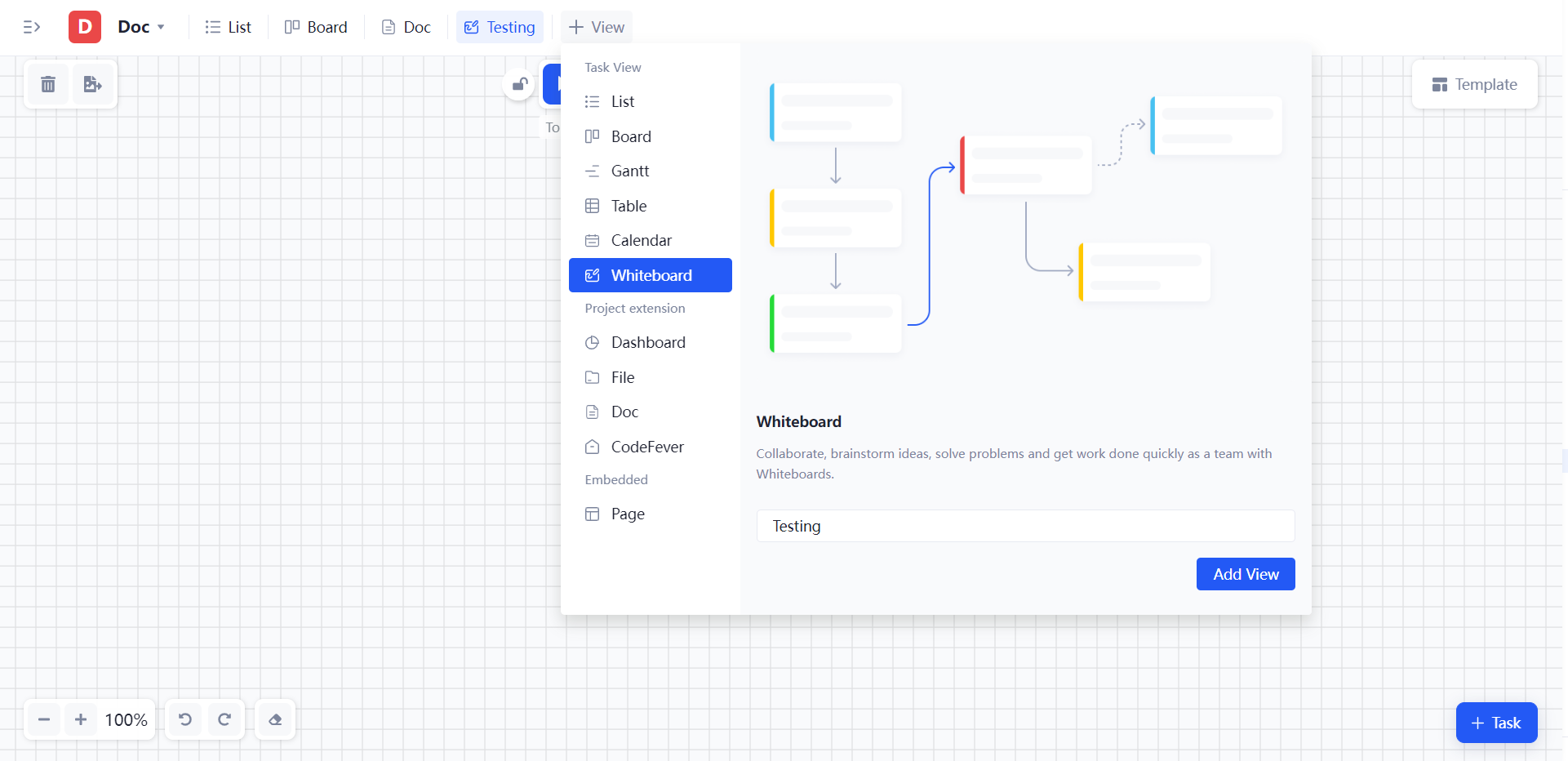 You can also create whiteboards directly in the sidebar, click the plus sign next to any location, and select new whiteboard.
A brand new whiteboard will be created in the location you selected.
When the whiteboard opens, you'll be greeted by templates.
Choose from a host of expert-built use case templates, to help you kick off your creativity.
✨Dynamic Editing
Adds content to a whiteboard in a variety of ways, including drawings, text, shapes, images, and other files.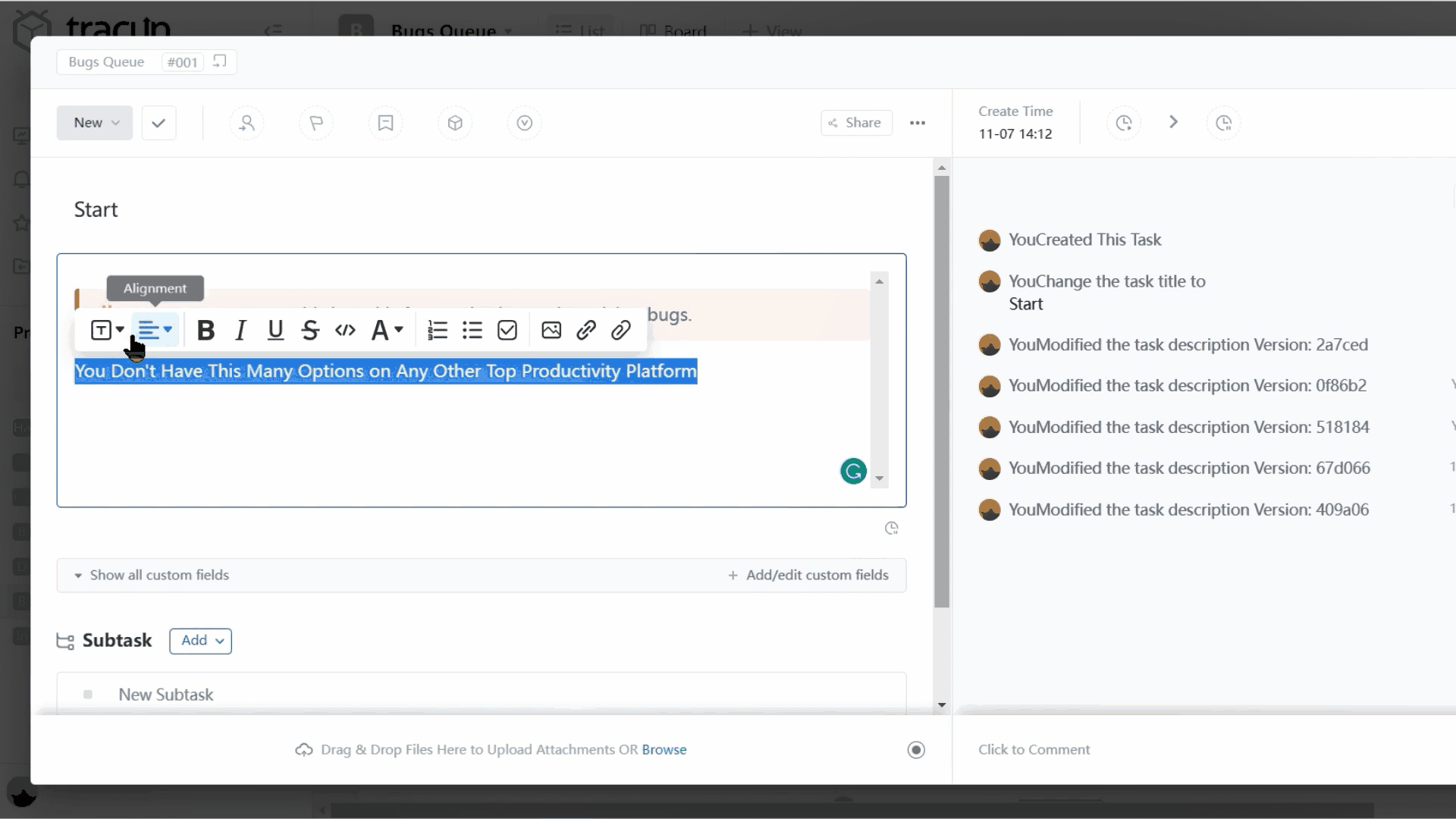 🧐Quick and easy to understand: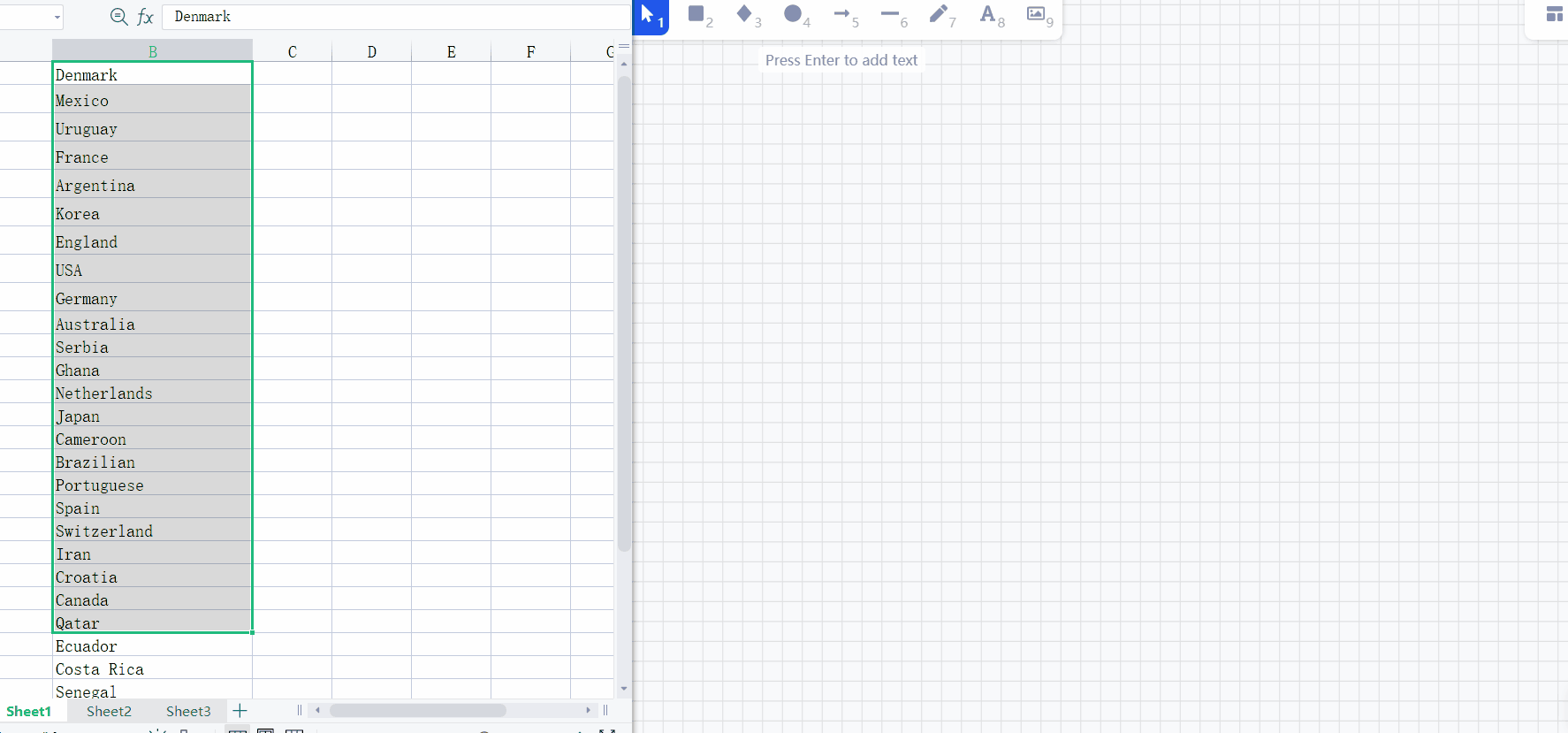 Support daytime and nighttime modes and rich shortcuts.
When you first open a whiteboard, you'll see the following:
✅Canvas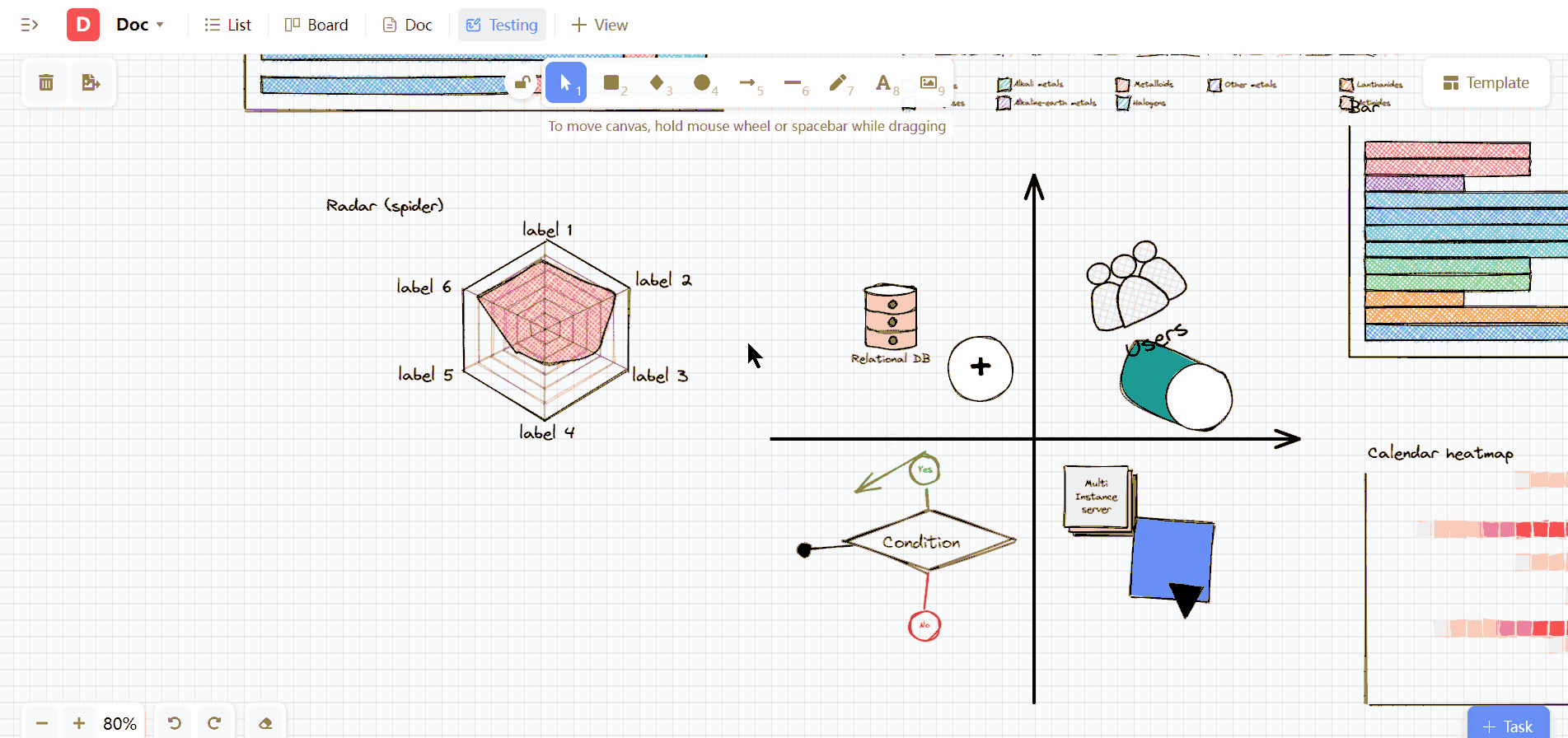 This is the place to work and create your ideas.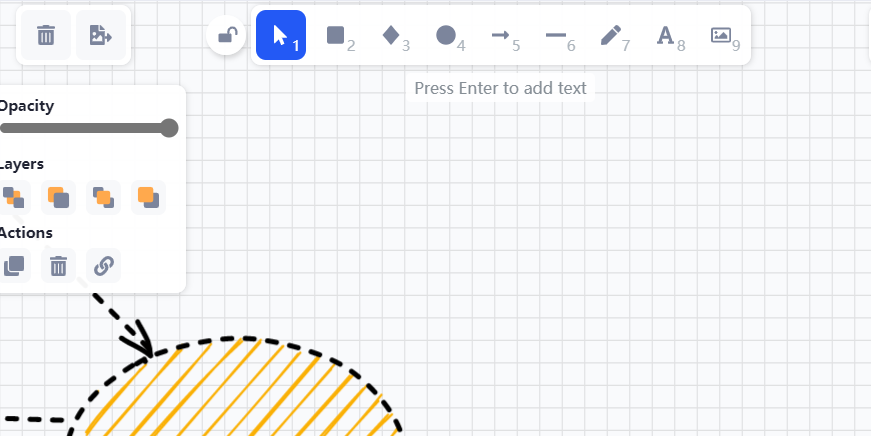 This is how you add content to the whiteboard.
Navigating around whiteboards is a breeze.
If you just want to move around and not select anything.
Hold the space bar on your keyboard then move around.
✅Plus and Minus Signs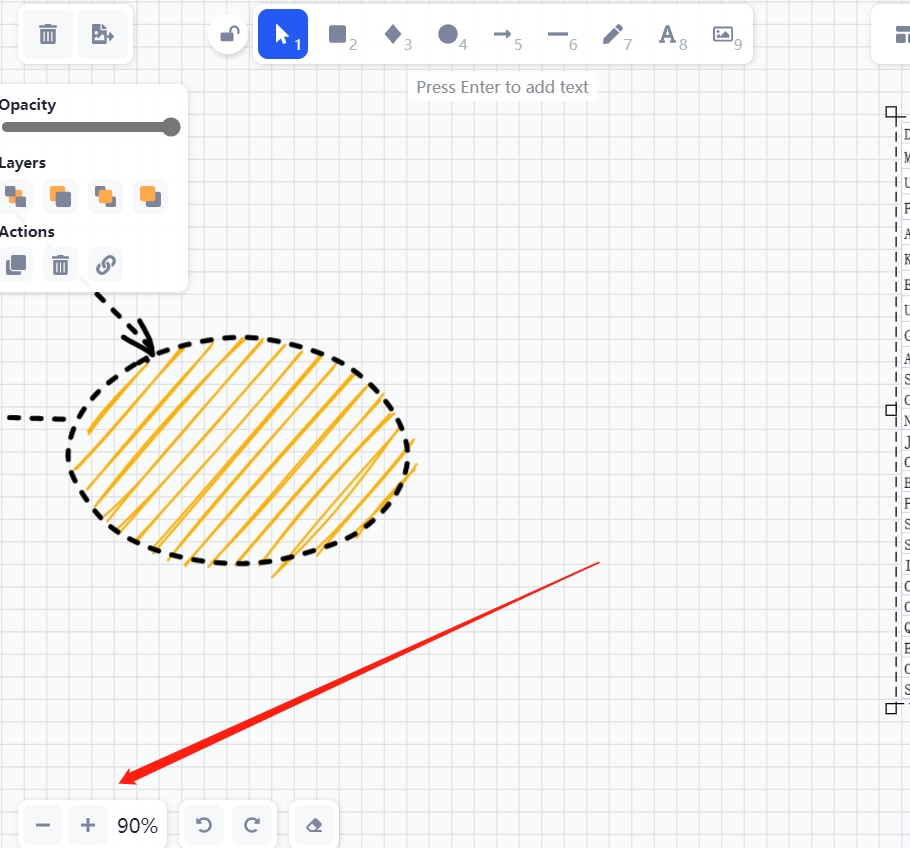 You can also press the plus and minus signs.
Time to explore the toolbar more, this is how you create content for the whiteboard.
Create your own shape on Tracup whiteboard
Let's start with shapes and add a shape to the whiteboard. Click the shape icon and select the type of shape you want.
let's go with a square here, once you select your shape scroll to an open spot on the whiteboard, and click once to drop the new shape on the board.
Great, let's add a circle next.
You can add as many new shapes as you want, but what if you want to make your shape
a different color or even change your shape.
Just click on it, the object menu will appear and you can choose a new color from the palette.
You can even adjust the size of any shape, click on any shape and then click, hold and drag the white dots on the corners to keep the shape size responsive as you change it.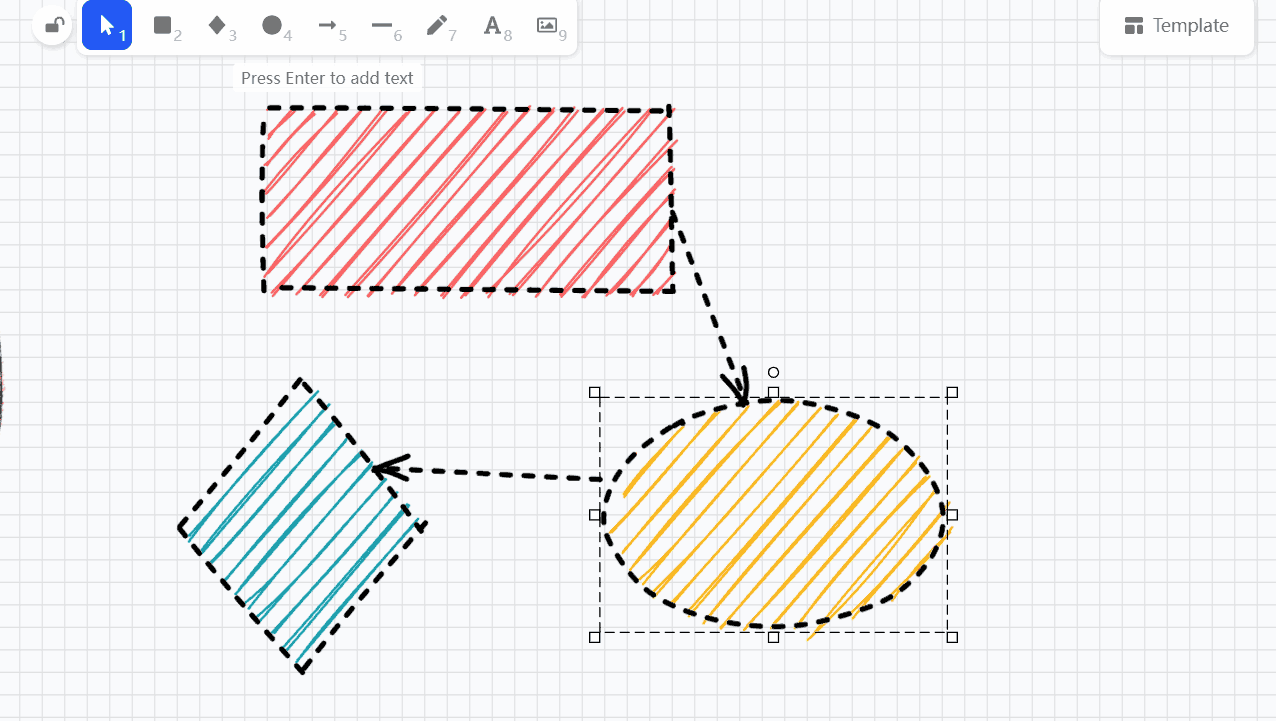 You can also change the shape dimensions by hovering over any side of the shape.
And then click hold and drag to adjust the size.
Give your shape direction through the use of connectors.
Click the connector option in the toolbar then hover over any shape and click, hold and drag and drop the connector from one shape to the next.
Once the connector is created you can edit or update it by clicking on it, changing the color
style direction and even the type of connector here.
Have you ever needed to jot down some notes and capture your thoughts, sticky notes can help.
Explore a few tips and tricks - Mind Mapping
Applicable Scenario: Planning, Documenting Notes, Presenting Presentation Content, etc.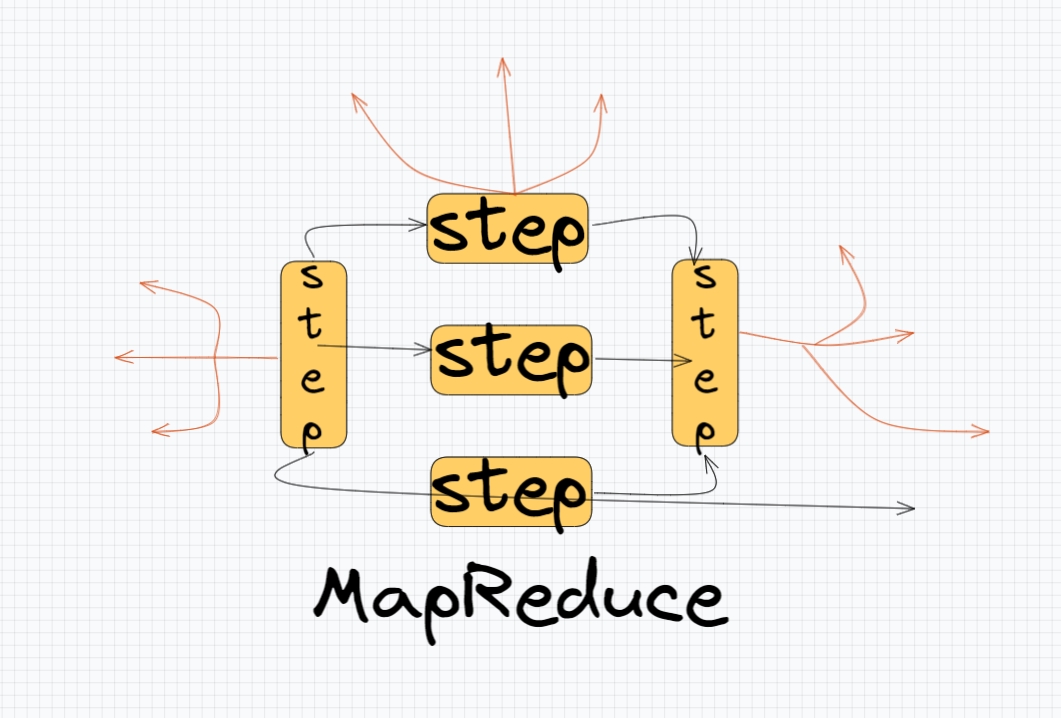 A mind map is a graphical way to represent ideas and concepts. It is a visual thinking tool that helps structure information, helping you to better analyze, comprehend, synthesize, recall and generate new ideas.
Just as in every great idea, **its power lies in its simplicity.**✏
Real-Time Creative Collection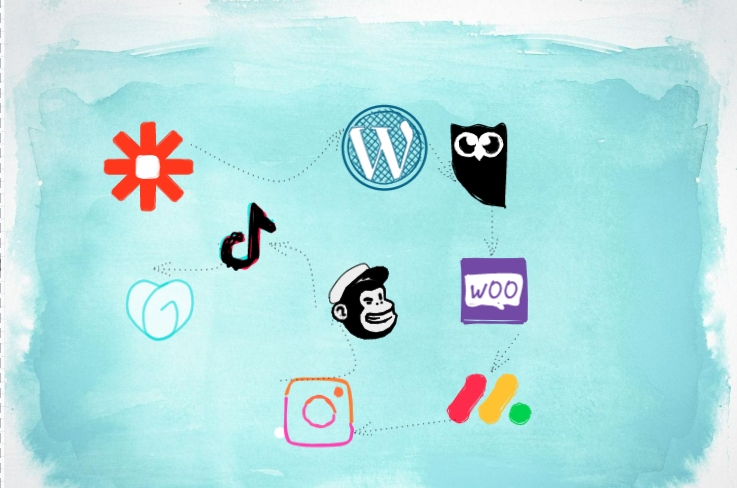 Creativity is the reassembly of the original elements. Storing the various creative information collected on weekdays in a Tracup whiteboard and picking useful parts when needed, thereby stimulating inspiration and no longer staring at the screen dull.
The Rise of Four Quadrant Diagram
The Four Quadrant Diagram may be used with small groups to determine individual or group perception. Once areas have been identified, other tools such as the Force Field Analysis, PDSA, and/or Action Plan may be used to address high resistance/high impact areas.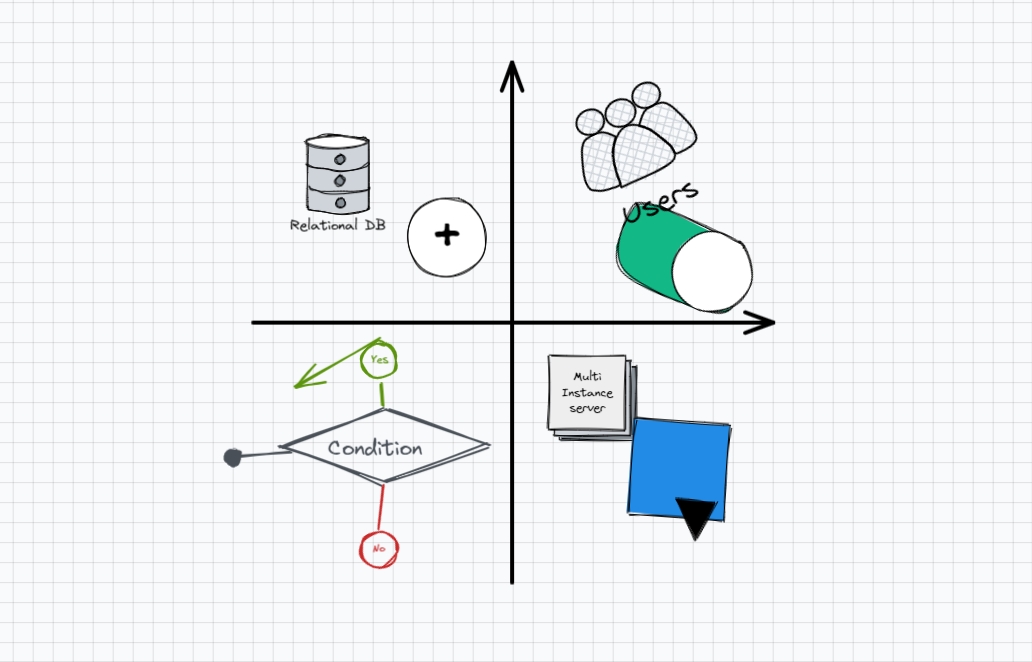 Four-quadrant analysis allows users to analyze business through two dimensions to assist them in better resource allocation and problem diagnosis.
Using the rich graphics tools in Tracup whiteboard, draw a clear and easy to inspect analysis diagram.
Development Flow Chart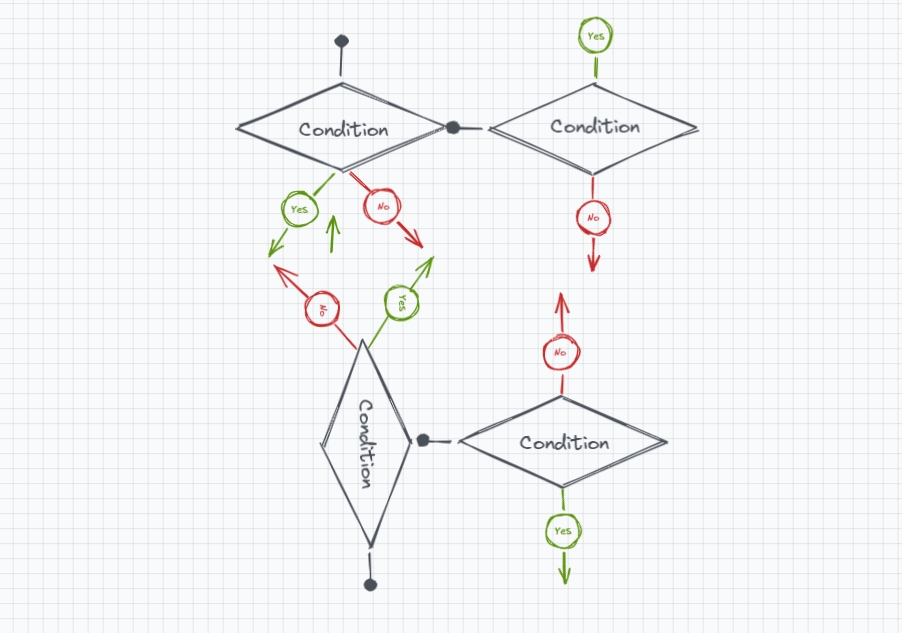 Carefully observe the workability of colleagues, they have a strong business logic ability, and painting flow chart for them is not to say anything.
Export Your Masterpiece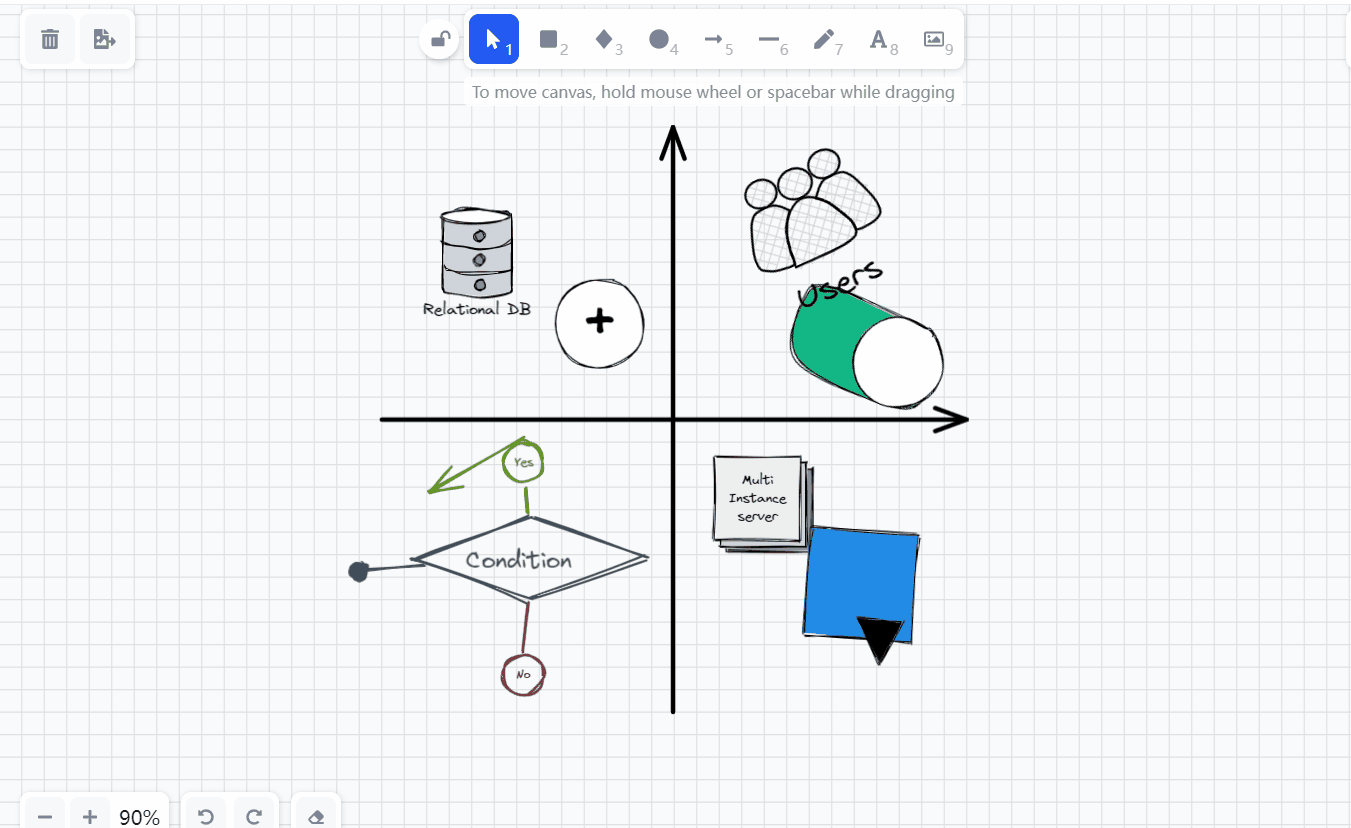 Tracup whiteboard supports users directly exporting their masterpieces with PNG or SVG view.
🎉Tracup is your free one-stop whiteboard shop
Tracup whiteboard can meet the drawing needs of all flow charts and will improve efficiency and truly effectively implement it into practical work.
As always if you have any questions reach out to us at help Tracup.com.
We'll see you next time.