It has never been more crucial for business owners and marketing executives to create strategic marketing plans for their high-profile campaigns.
As the disease spreads and the industry continues to shift toward an online-first approach to event planning, event organizers seeking a greater return on investment must build a dedicated marketing plan.
A slide deck, paper, or other deliverable distribution that defines logistical details (e.g., event date and time, format, speakers/guests) and its promotional strategy (e.g., content creation objectives for social media and/or email) is an event marketing plan. Specific marketing action items and stakeholder names are included in the most effective strategies.
This seems pretty complicated, and we'll go over the procedures you should take when creating your own plan individually. Surprisingly, you may skip the framework entirely and go right to a collection of free internet templates to make things easy for yourself later on.
Step 1: Determine your goals
Your objectives might be measurable, such as interaction, views, or orders received, or they can be intangible, such as brand awareness. The crucial thing is that these objectives are connected with your organization's objectives and are measurable in some way.
You're about to embark on an exciting journey as an event planner. But before you do, you must first plan out your project management templates.
With these free templates, you can easily organize your projects and stay organized throughout the entire process.
These project management templates are perfect for anyone who wants to start their own business or manage a team.
It is best to organize your team into roles and committees in order to accomplish action items on time, split duties, and effectively manage the marketing plan.
When deciding on campaign objectives, keep your team's maturity level in mind. The idea is to identify these objectives early on and tie them to all aspects of the marketing strategy.
Step 2: Select the type of event you want to host and the platform on which it will take place.
The next in creating a marketing strategy for your event is deciding what sort of event you want to hold. Webinars, conferences, workshops, seminars, and other events that may involve lessons and presentations are examples.
Your goals, the audience you want to reach, and your technological and logistical restrictions will all influence the sort of event you conduct. The platform on which you will hold the event is one of the most obvious consequences of the sort of event you pick.
Investigate your possibilities online to identify an event platform that matches your individual requirements. Many platforms will have some type of collecting, attendance, and participation.
Step 3: Build a landing page for mobile, tablet, and computer
One of the most significant and possibly influential components of marketing your online event is having a solid landing page. Potential attendees will come here to learn more about the event, sign up to attend, or enter their email addresses to hear more from your organization.
A great event page will, first and foremost, provide a consistent brand experience. A well-organized website with appealing text and consistent branding components (logo, colors, fonts, etc.) not only makes navigation easier, but also improves the user experience. A memorable user experience encourages consumers to interact with your content and generates trust in your brand. Because let's be honest, it's not. Nobody enjoys a terrible website.
Your landing page should also clearly express the value proposition of your campaign and be conversion optimized for your objectives. Make it simple for individuals to share their email addresses, connect to your organization's main website and social media sites, or give to your cause.
18 Templates lead your online event success for free
The template is a file with a predesigned, customized format and structure ready to be filled in. In addition to a strong promotional plan, technology may help you promote and execute your event ahead of time.
With these free templates, you can easily organize your projects and stay organized throughout the entire process. Here are some examples of typical templates:
For a better execution efficiency, market operators use this template help them to manage and carry out their tasks.
Make the most of your next workplace event. To promote, arrange, and assess your event, use an event marketing strategy template.
The templates can help you set team goals and objectives. Most teams must set objectives on a regular basis while also determining the best …
For better execution efficiency, market operators use this template help them to manage and carry out their tasks.
Great events bring speakers, material, and attendees together. To enhance attendance, start with our event …
A business continuity plan keeps your team engaged and on the same page in the event of an unforeseen business change, such as a shift to …
To plan tasks on our social media calendar template, … To enhance attendance, start with our event marketing promotion template. Load More …
It is a regular company-wide event in which all executives, … take it a step further and make meeting planning a communal endeavor.
To help your team prioritize their work and track their progress, use this template to organize sprint milestones, and launch dates, …
How do you stay on track with content creation while meeting publishing deadlines? Great events bring speakers, material, and attendees together. To enhance attendance, start with our event …
Add your favorite workouts to your daily to-do list to stay healthy. Additionally, you may create food regimens for each exercise. … from simple online donation forms to intricately orchestrated virtual events.
Why use this template? The board chair uses the agenda as a route plan. It facilitates his transition from one meeting item to the next, …
Establish a deadline for employees to inform the firm of planned events; for example, employees should submit their time off request forms …
Examples of business objectives that Tracup may help you plan. Process for setting corporate goals; aims for market share …
Here's a simple creative request form template you can use to describe your idea and ask for a promotion.
By making these appear in the template, you can keep your team concentrated on urgent, high-priority tasks. More bandwidth management is …
Guide briefs from conception to completion and executes engaging campaigns on time and under budget to more effectively meet your fundraising objectives.
Setting up goals for the next year. No matter whether it is small or big, think and achieve it!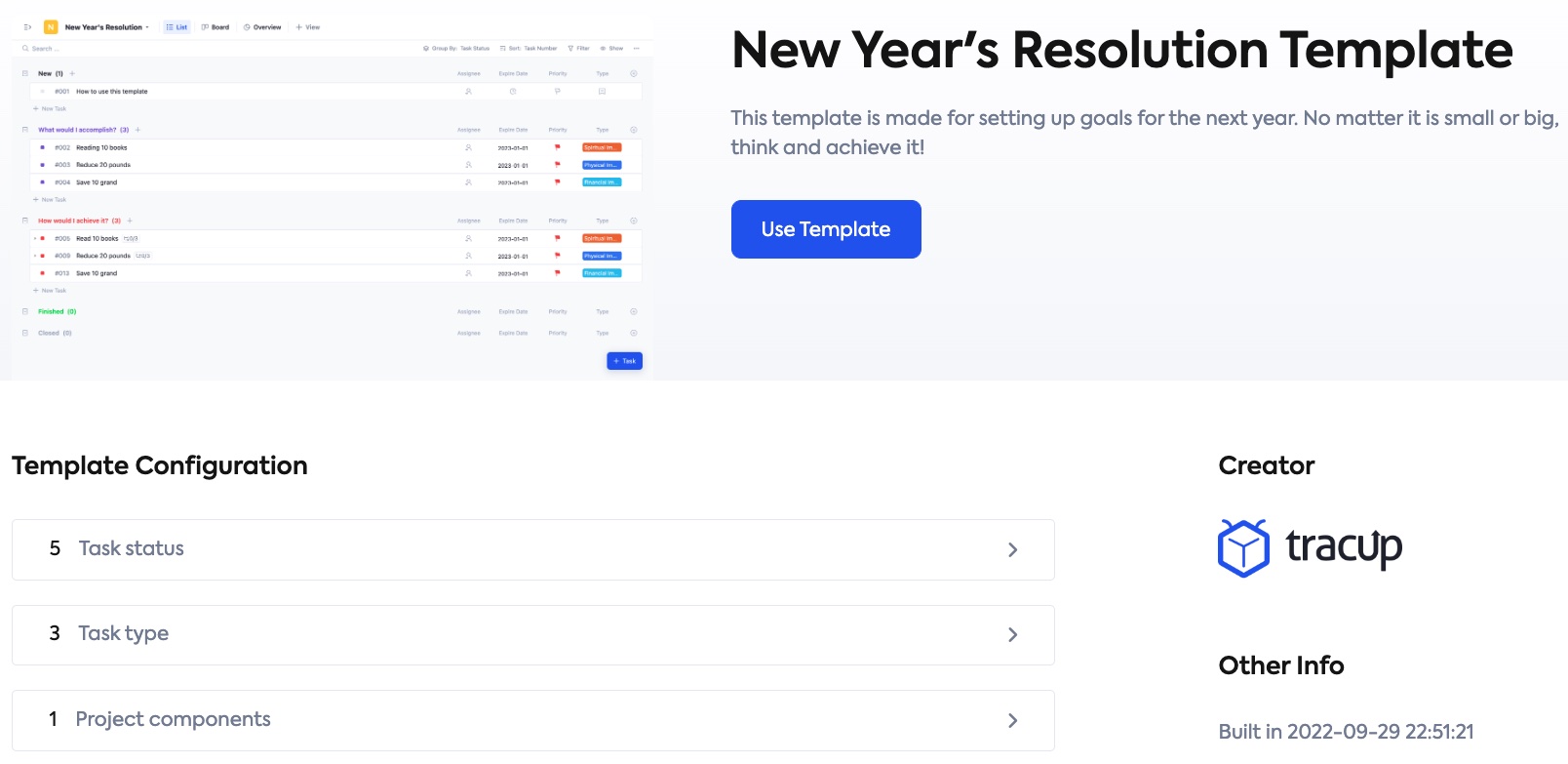 Following these 3 steps and 18 templates or creating your own template that can be utilized online will help you to conduct a seamless and successful online campaign, marketing your online event successfully and ultimately driving your team's goals.