With the greatest remote work tools in their pockets, remote employees are likely to maintain their productivity and guarantee employee satisfaction.
How to Save Socially Inept
How to Help Ease Social Awkwardness in the office?
Show Us the Way. An individual with social anxiety may not have much experience in social settings and may not know how to act in them.
Help them Meet New People. …
Offer Praise. …
Be Patient. …
Be Randomly Friendly.
Offer them online project management tools and achieve a remote working.
Based on the analysis data by The Economist, remote employment was mentioned in only 13% of the jobs listed in the thread. Thus we found a lot of changes happened after this pandemic: The percentage of positions mentioning remote working increased from 20% to 35% between January 2016 and March 2020.
A lot of research has already suggested that remote work will account for 20% of full-time jobs after the pandemic.
Remote Working Trend is Growing After Pandemic
In the meantime, the chief economist at Indeed, Jed Kolko believes that the trend towards remote working are "everlasting". The biggest company like Twitter, Facebook and Apple in Silicon Valley has already adopted remote work for a long time.
Although the global epidemic has been effectively controlled, respiratory diseases are frequent in winter in some countries, and new coronavirus mutations are extremely rapid and uncontrollable. Many countries open strict entry control measures, in such a background, multinational companies' business will also be affected, and telecommuting is extremely important at this time, neither affecting work efficiency, but also to avoid infection or because of 48 hours of nucleic acid and unable to enter the embarrassment.
The Comfort of Being at Home
Science and Technology companies seem prefer to offer remote working for their high house-price index. Some people believe that the company is "a state of mind, not a place."
Figure 1: Company leader intentions regarding flexible working after COVID-19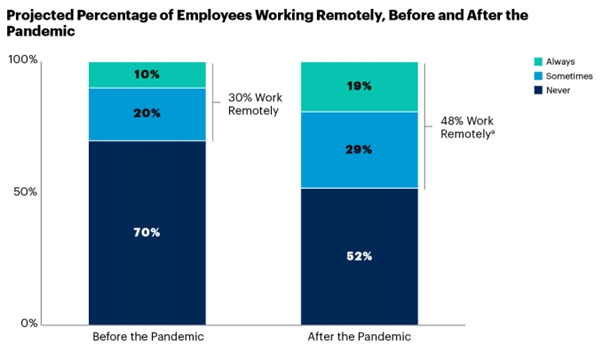 Figure 2: Projected Percentage of Employee Working Remotely, Before and After the Pandemic

From: Gartner Survey Reveals 82% of Company Leaders Plan to Allow Employees to Work Remotely Some of the Time
There are a lot of advantages of getting remote working but you need to explore one best tool for remote team management. Good remote team management tools can simplify the process to manage remote workers keeping productive and professional.
Throughout this process, what is the most important part of remote work? And What can we provide for users in this part?
Setting Your Working Schedule with Writing
Remote working improves the value of words and writing around the team. And in this transformation process, Tracup launched the Dashboard view, Doc view and list view to give users more space to record any information about their working process.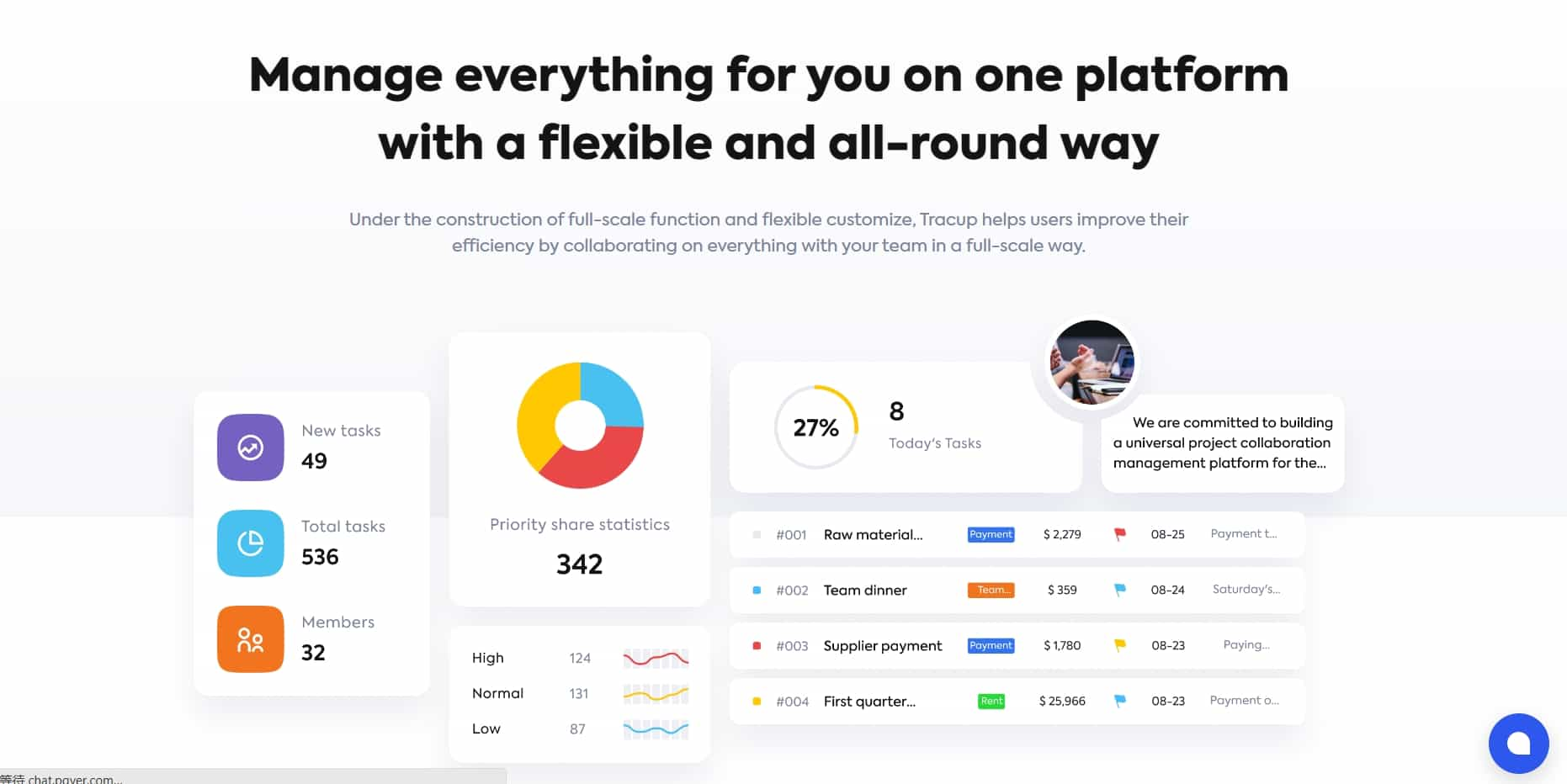 When the leader of the team gives a new task to the team member, or your colleagues are working on a project "asynchronously", meaning the documentation is significant. When a new employee decides to start their work, they need the detail and specific starting or expire date of unfinished work, and writing something means hard for some people, but what if we have some kind of tools full of creative and multi-functional pages you can switch?
Tracup software developers have already found out the value of recording words. Some research found that high-quality doc can improve work efficiency and make every task more reliable.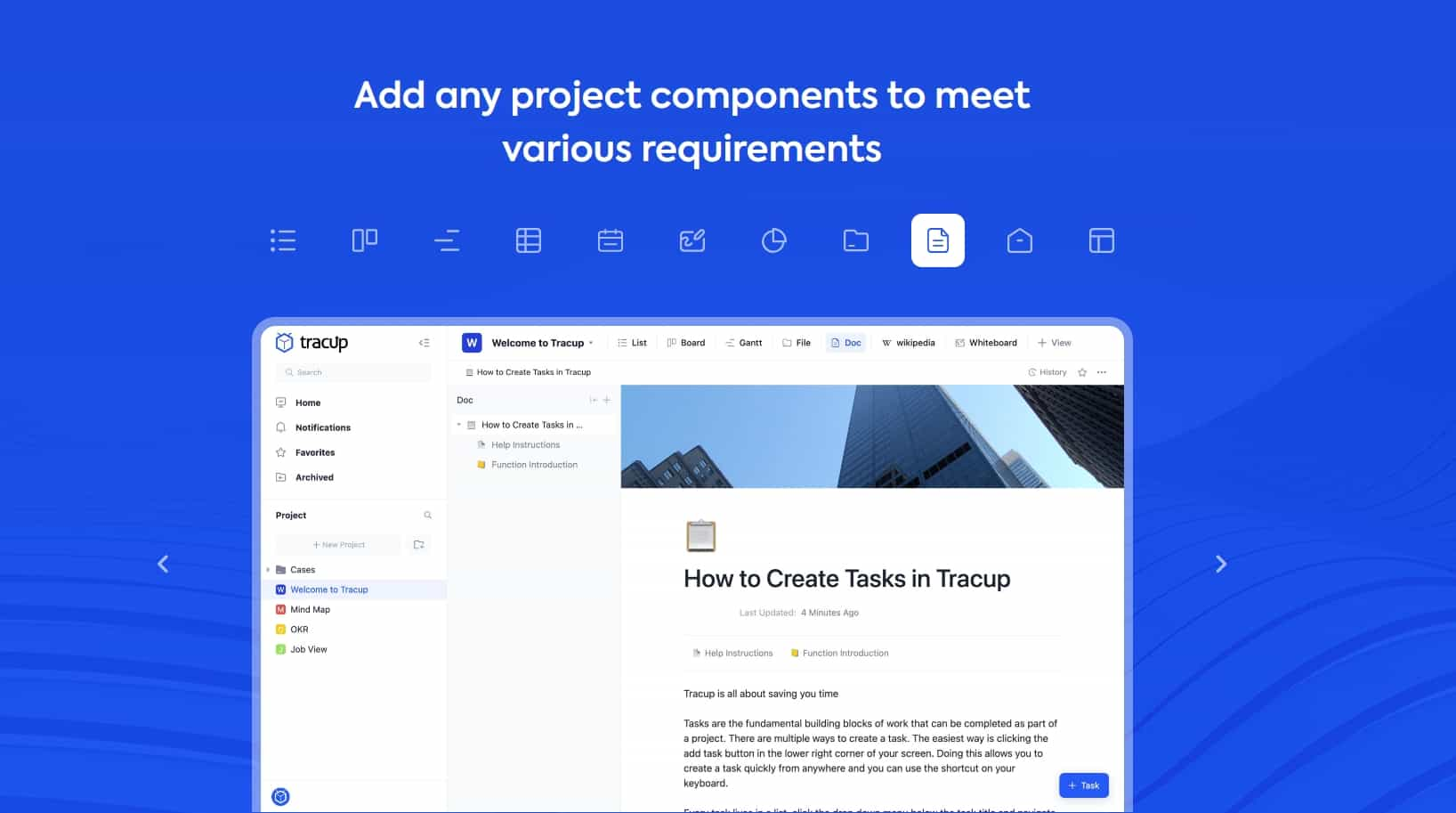 In the meantime, Tracup has launched plenty of doc templates varies in IT, Sales & CRM, Operations, HR, Design, Personal, Business, Finance & Accounting… in 2022. Once you come to our template center and click Doc, you can directly use these templates based on your demands for totally free!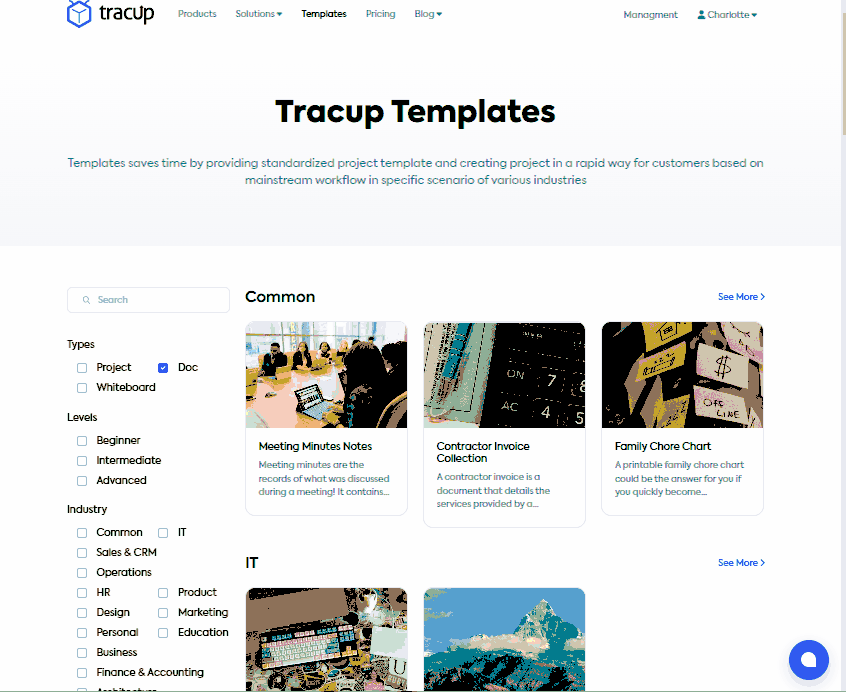 Tracup also has much other software on its platform - like Github, Google Drive, office 365, Zoom, etc. The secret of Tracup is "communication with everything you need such as text, emoji, table, list, image, video…" Whenever you need to record a bug, deliver a video, or finish your work with team members, you can lay out all of internal processes of your work.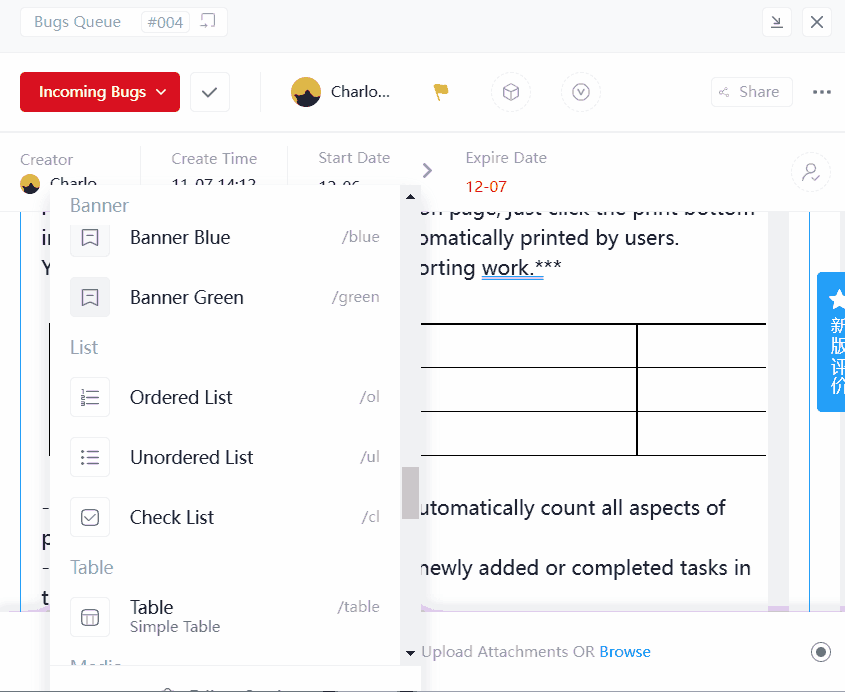 The most important thing is you can achieve all of these with the writing, though writing is not always the best way to communicate in the office. But you can write with put a memorable video or a PowerPoint. For the structured and logical demands, in each case which can be shared, recorded and edited, the written words are no doubt made for remote work.
Better Time Management For Personal Life
You can schedule your themes, keep track of your deadlines, and make sure that your material is in accordance with your editorial objectives by using Tracup's Content Calendar List Template.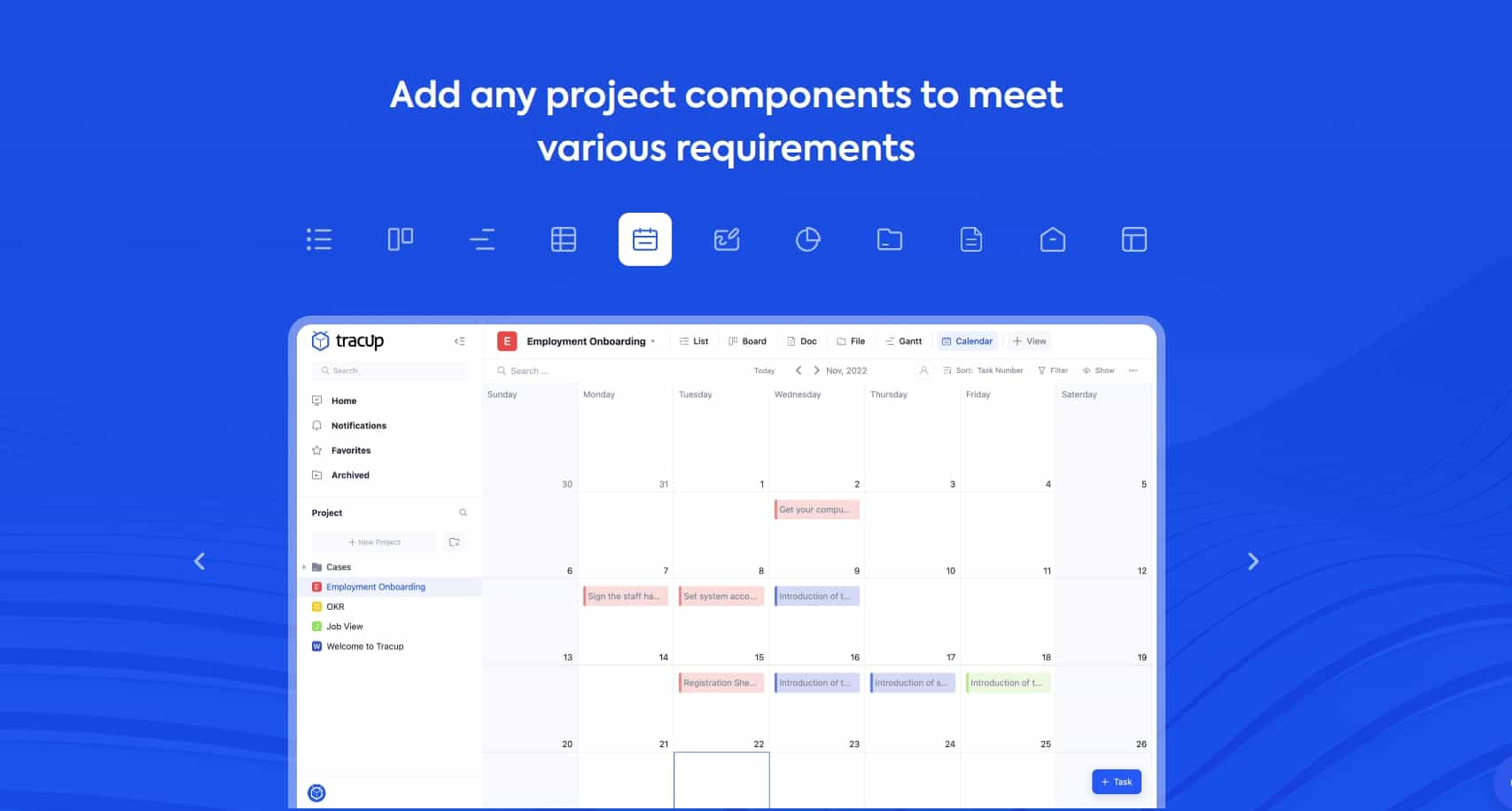 With a clear understanding of your publication schedule, this template may assist you in managing the development, editing, and production activities of your content with both internal and external contributors. You can quickly see your forthcoming content by using a list of your content calendar.
Most Excitement Feature in 2022
Make notes, freehand sketches, and workflow connections with your team while working together on Tracup Whiteboards, all without interfering with real-time editing.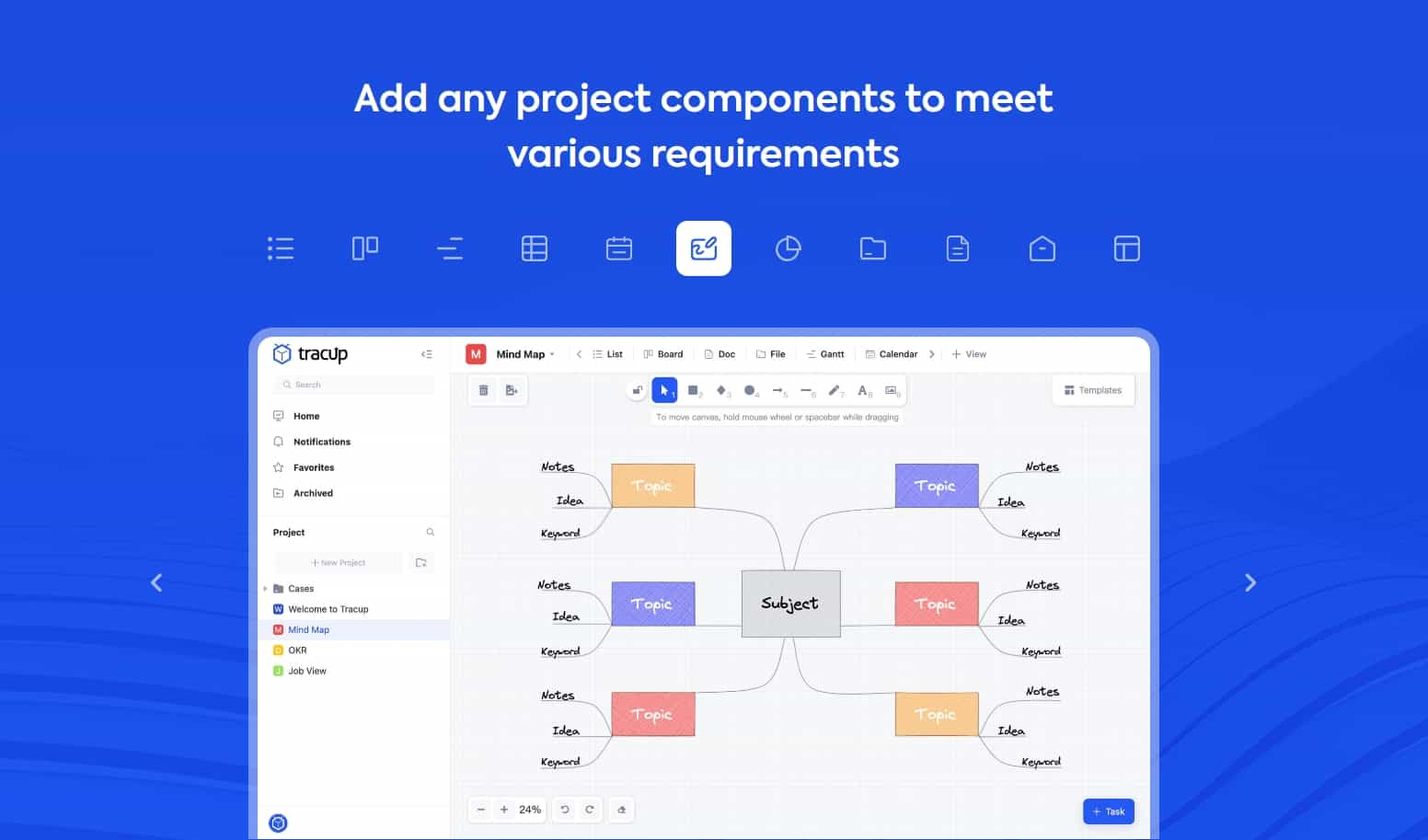 In the meantime, we also provide you with a lot of whiteboard templates in Tracup. Including Flow chart Icon and Architecture.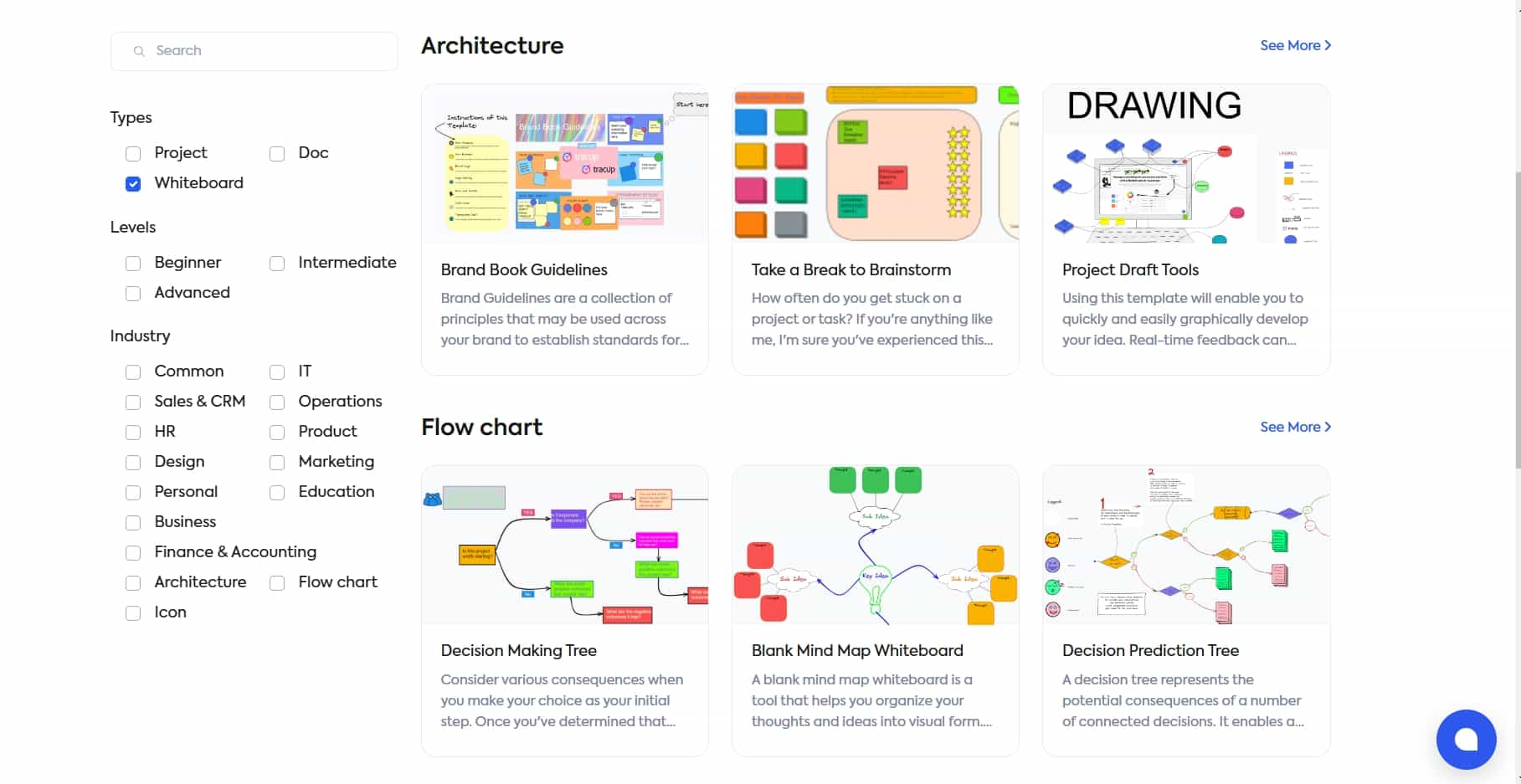 With the ability to effortlessly transform shapes, objects, and notes into tasks, real-time editing, and so much more, collaboration and creativity are given a whole new meaning.
Best Dashboard Software for 2022
Dashboards may be used to measure project duration, identify possible bottlenecks, evaluate quarterly targets, and more.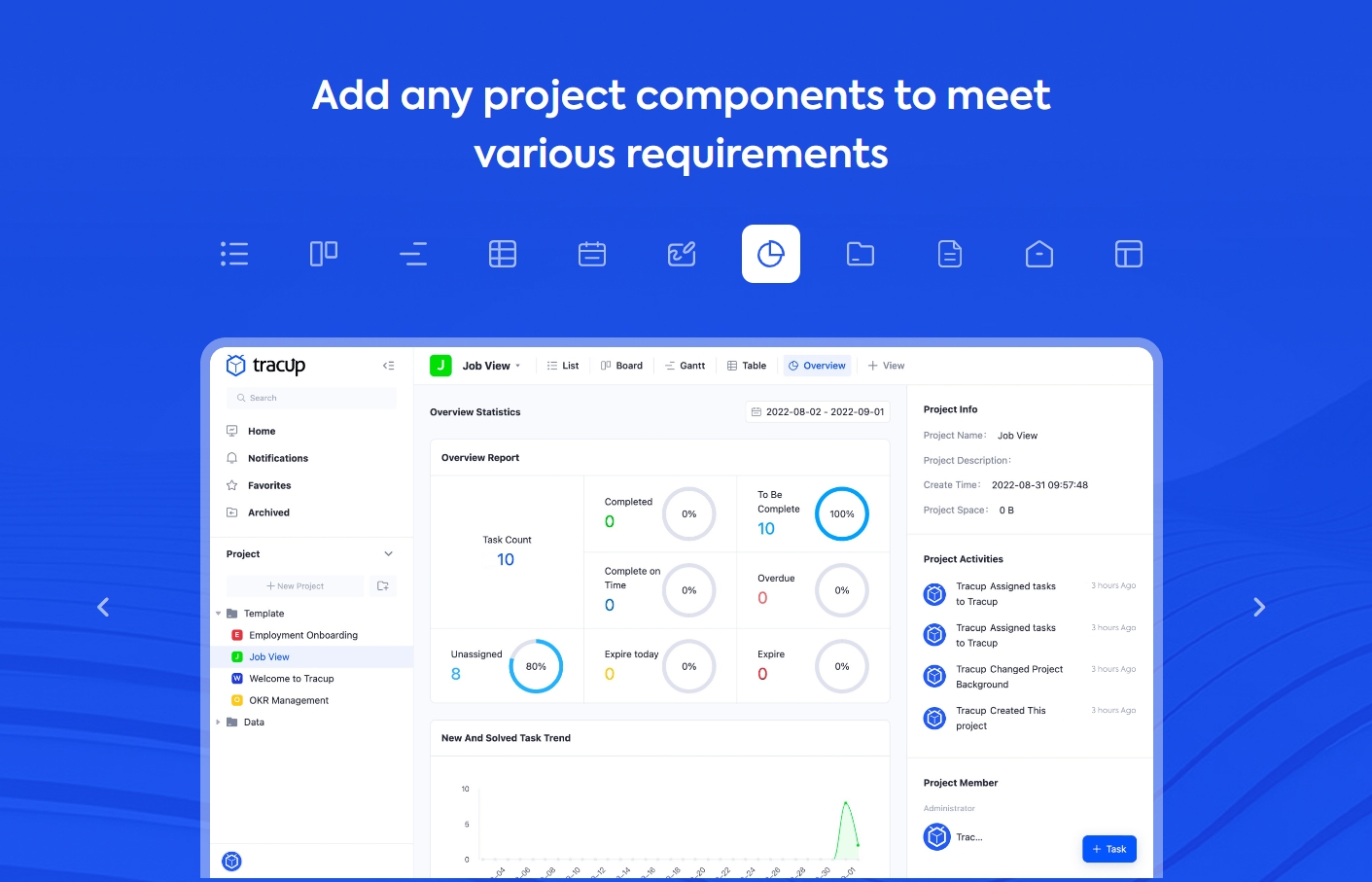 How?
A KPI Dashboard simplifies complicated data into straightforward graphs and charts. Dashboards improve your agents' and your accessibility to data analysis in this way.
Additionally, Tracup enables you to add custom charts to your Dashboard, including:
Create a unique line chart to show patterns in your intelligence.
Bar charts may show variations in crime rates over time.
Pie charts can show the costs associated with running your intelligence service.
Dashboards are classified (private) by default and only available to you. However, you may choose to show your Dashboard at work in full-screen mode or share them with everyone on your team.
Achieve Your Big Win with Small Team
With the greatest remote work tools in their pockets, remote employees are likely to maintain their productivity and guarantee employee satisfaction.
And we provide our ambitious price solutions to teams of all sizes. Learn more at Price Plan (tracup.com).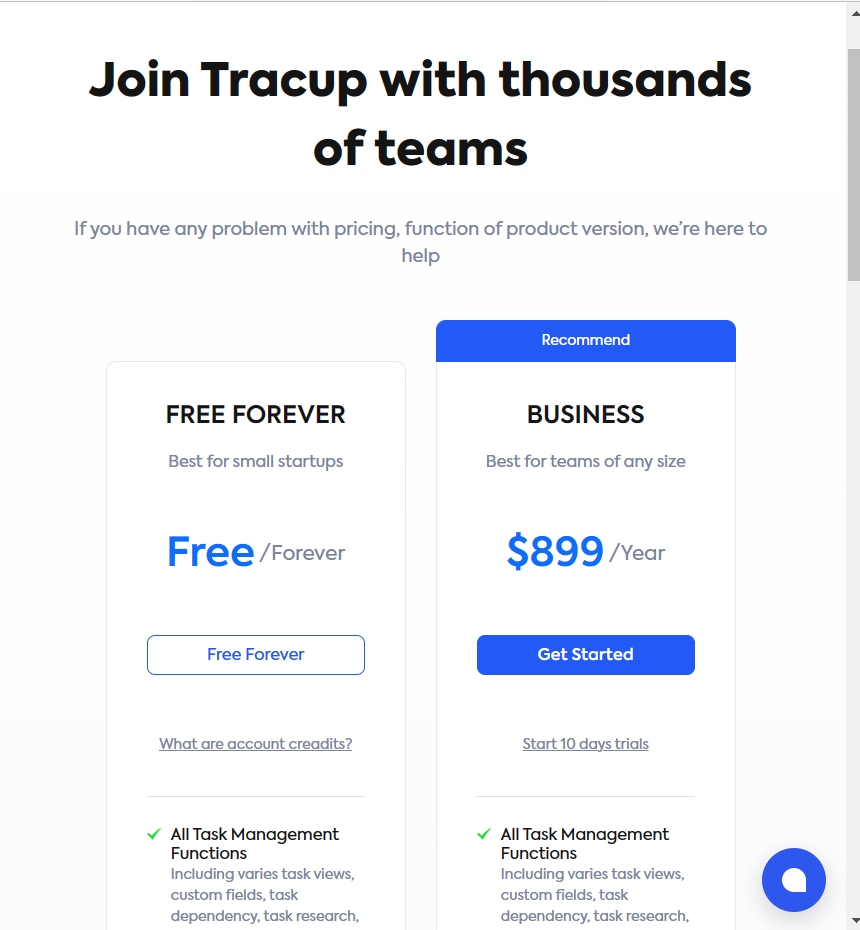 Have you ever created a form in Tracup before? Did you use any of the methods outlined in this article? Let us know in the comments section below.