Board view is one of the best view of Tracup. In this article, Tracup will give users an instruction on board view in detail.
One of the most special views in Tracup is the board view, and the board view is also known as a Kanban board. Board view is a special way to manage their tasks and teams. And it is also a visual way for their to manage tasks and drag and drop anything through a workbench.
Instructions in details
If users want to enter the board, they need to click the board option in the view selector at the top of Tracup page.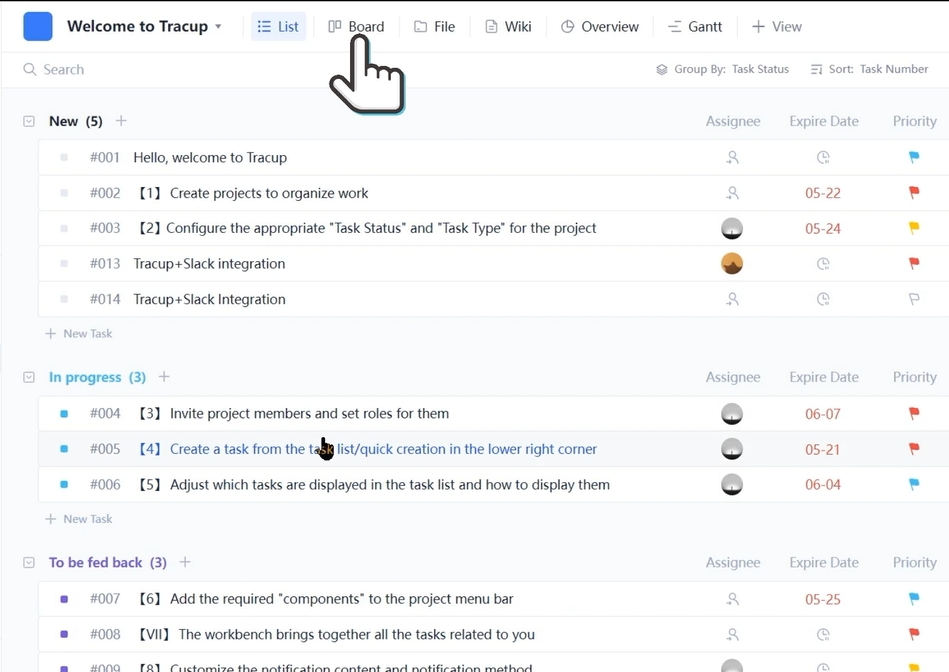 At the top of the view board, there are bunch of types of tasks exit on board. Here they can see each status for this group of tasks. And they also can customize status at the folder or list level.
By default tasks in board view are grouped by status and arranged vertically by their order.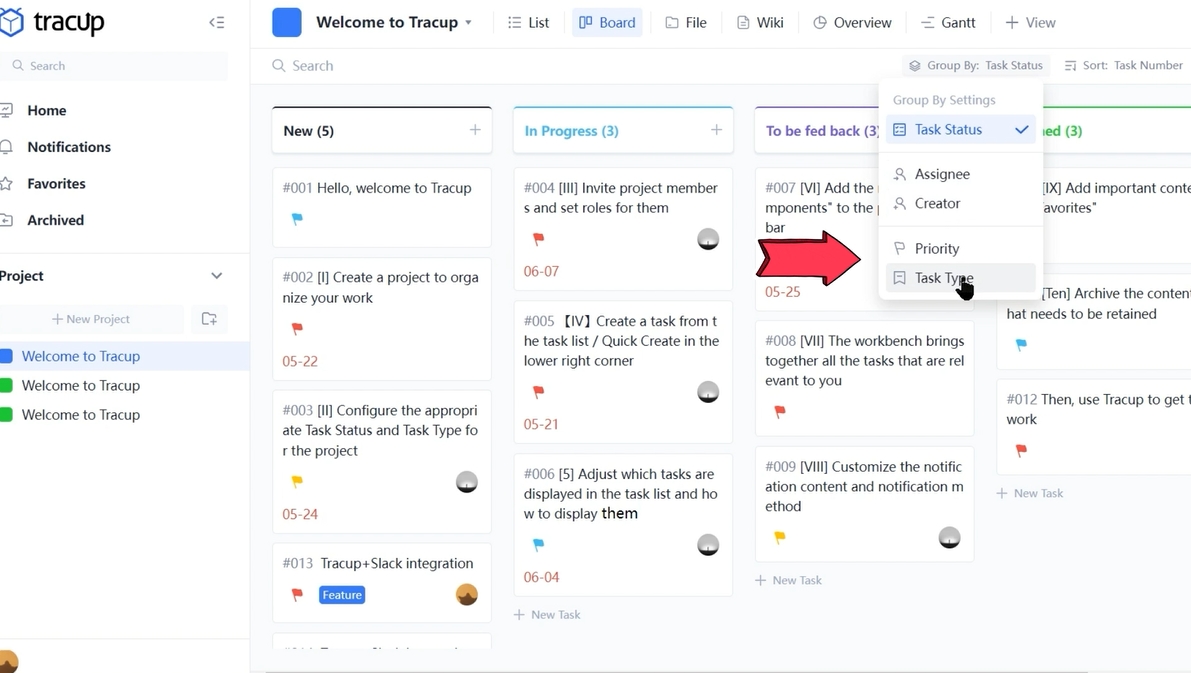 If they would like to convert something different such as assignee, tags, due date or priority, they can click the bottom and make their own decisions.
How to add new tasks? - Three ways to add new tasks in board.
Users can also add new tasks in the board view by a couple different ways.
Firstly, they can click the new task button in the lower right hand corner of the screen to add a task directly into a column.
Also, Tracup supports to click on the new task option at the bottom of any column and this option is great for quickly adding multiple tasks to their board.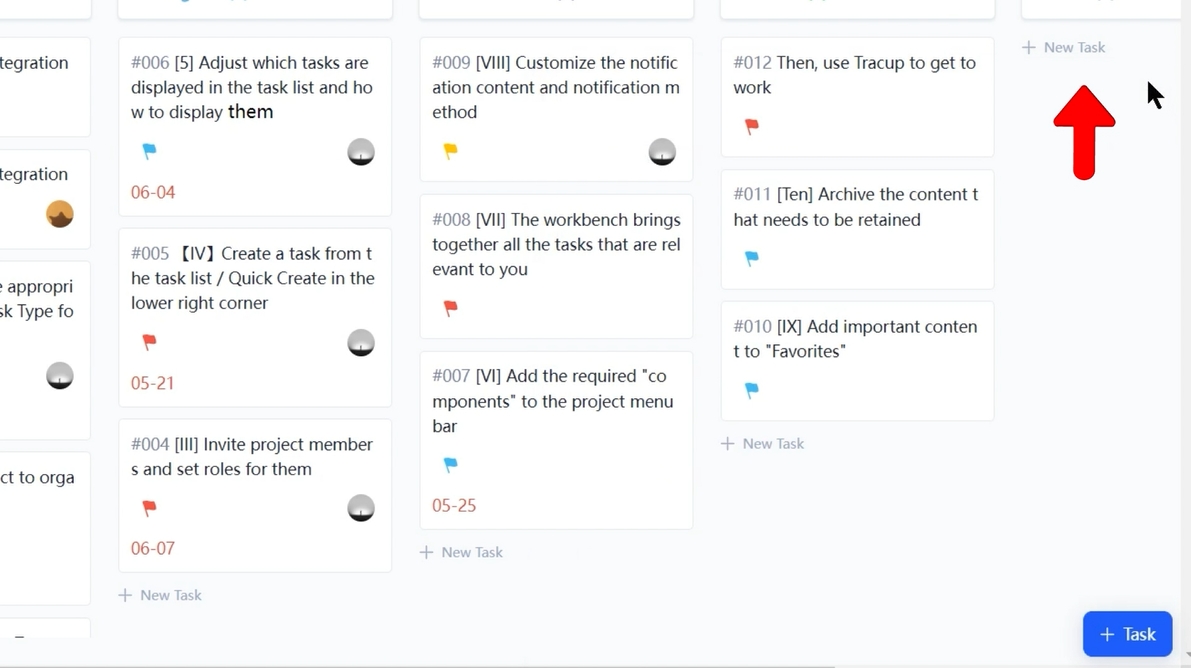 Users can also click the plus sign at the top of each status and create a task within the specific status.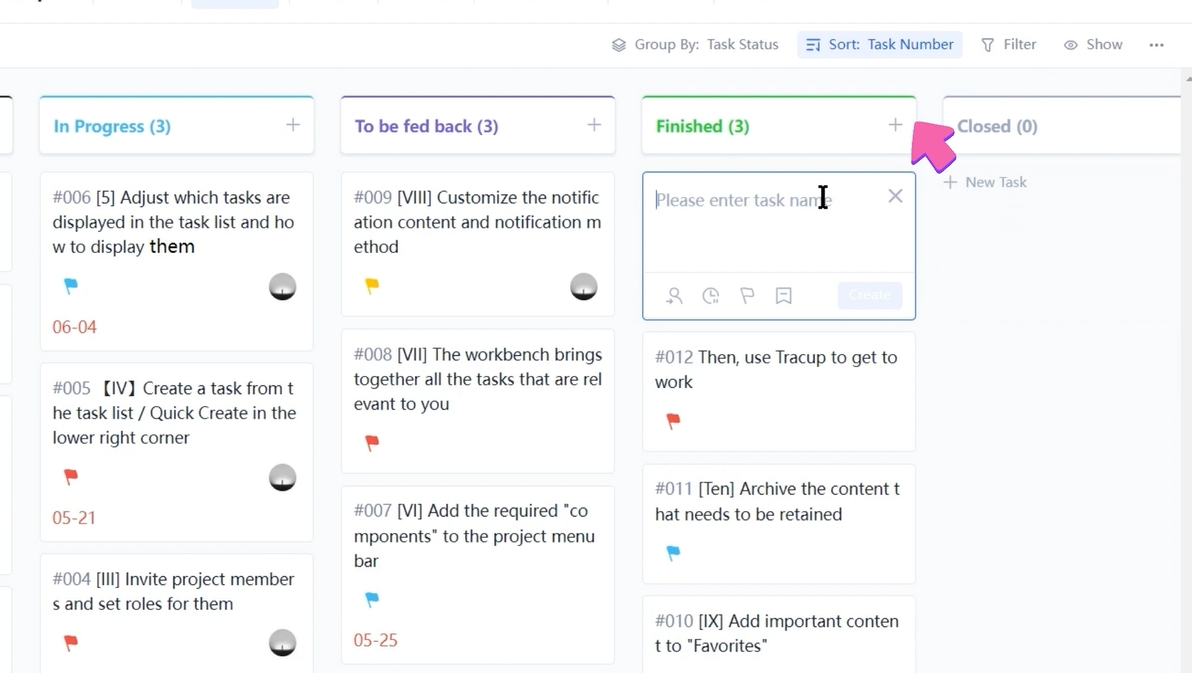 Task Moving Function in Board
The key benefit to using the board view is moving a task to a different column. Users can change the status by dragging and dropping a task into the relevant status column.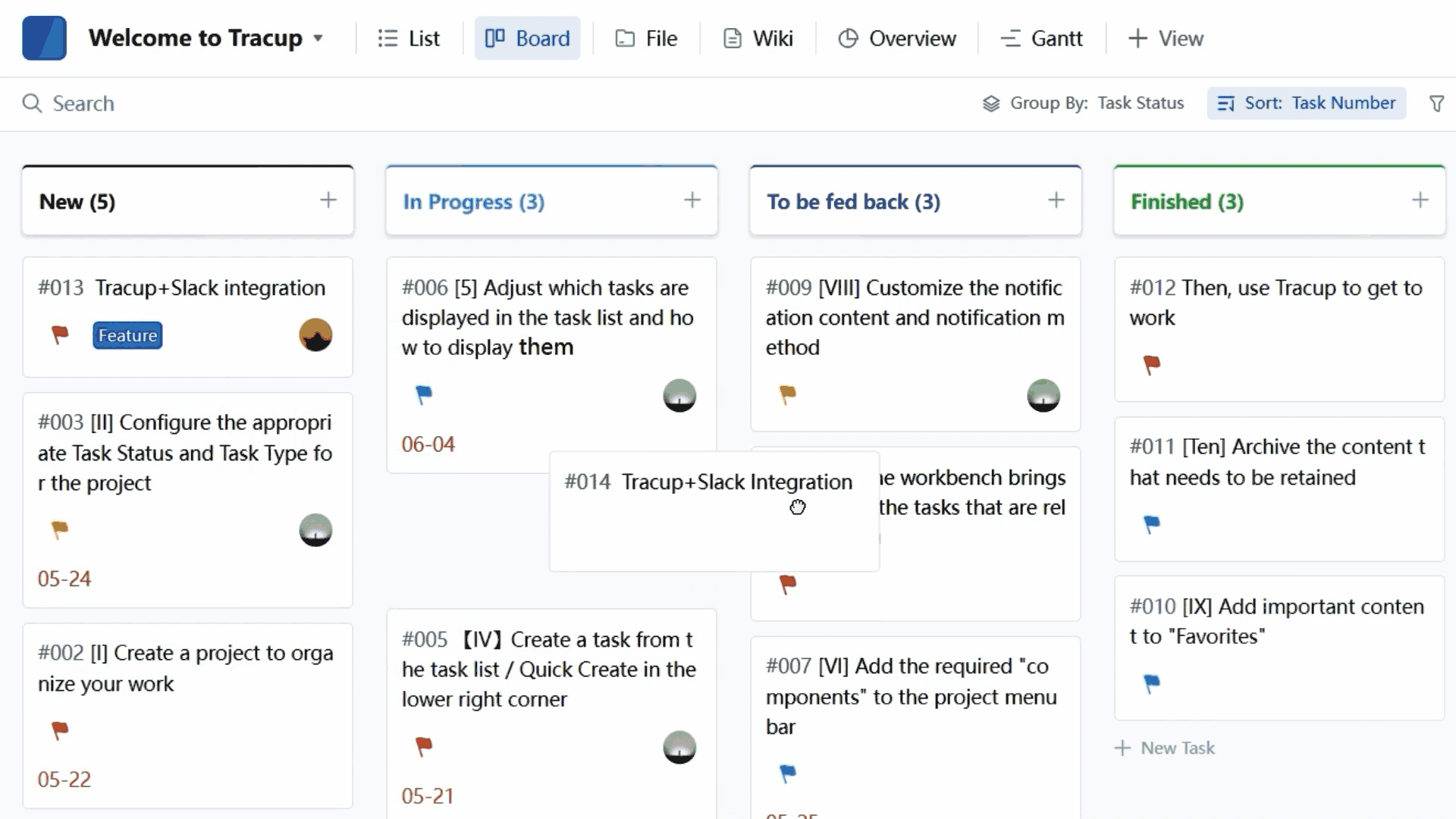 Task Edits Function
In board, users can edit some of data of the task and edit details like the tags, assignee and more to help them to manage their tasks inside of board. And users can also easily change the priority in board view by clicking the flag under the task name and choosing the priority that they need.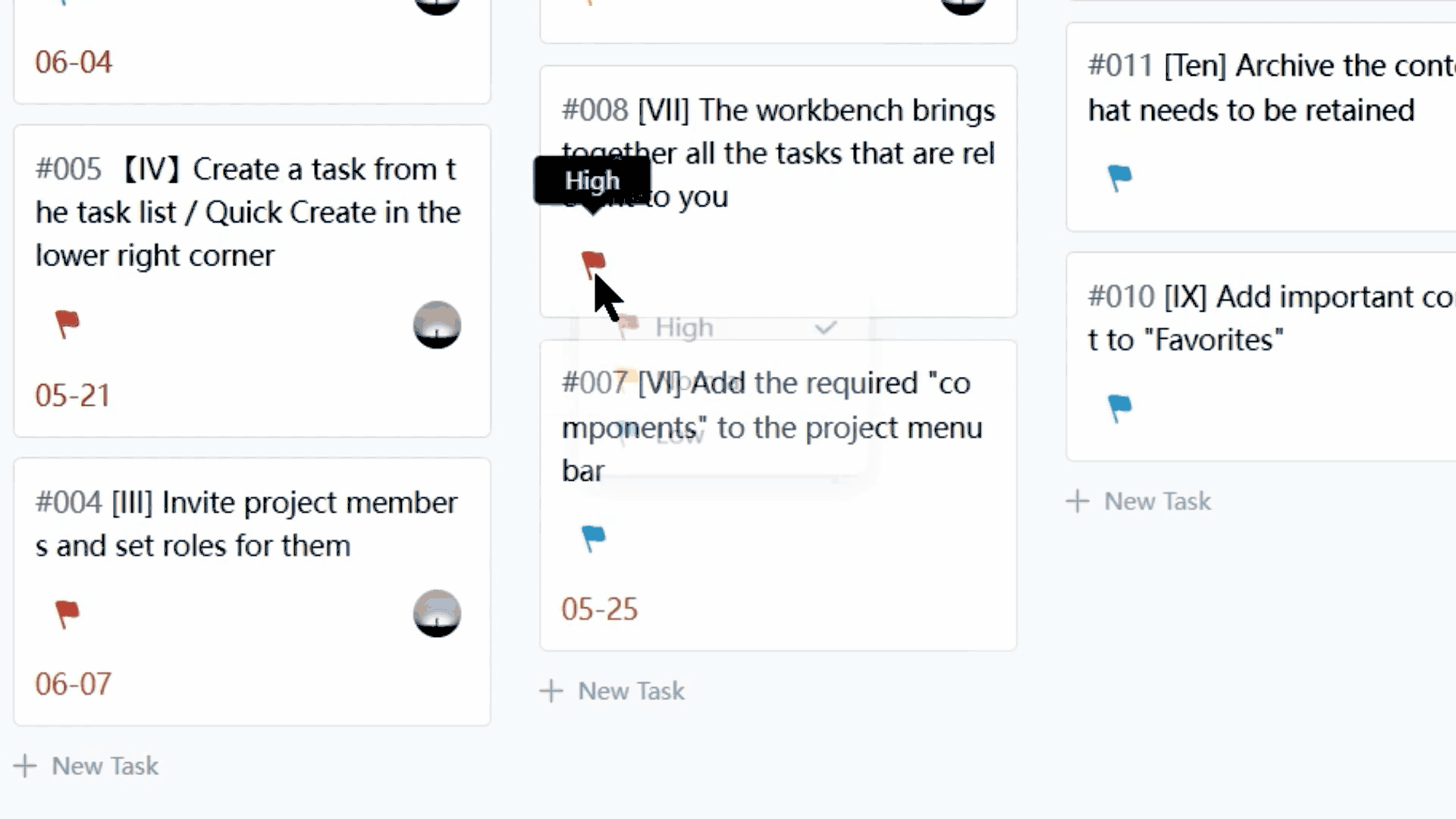 How to Manage Project In Board
In board view when users click on the name from the task card, the whole task will open. And users can edit name, description, status, attachments and more.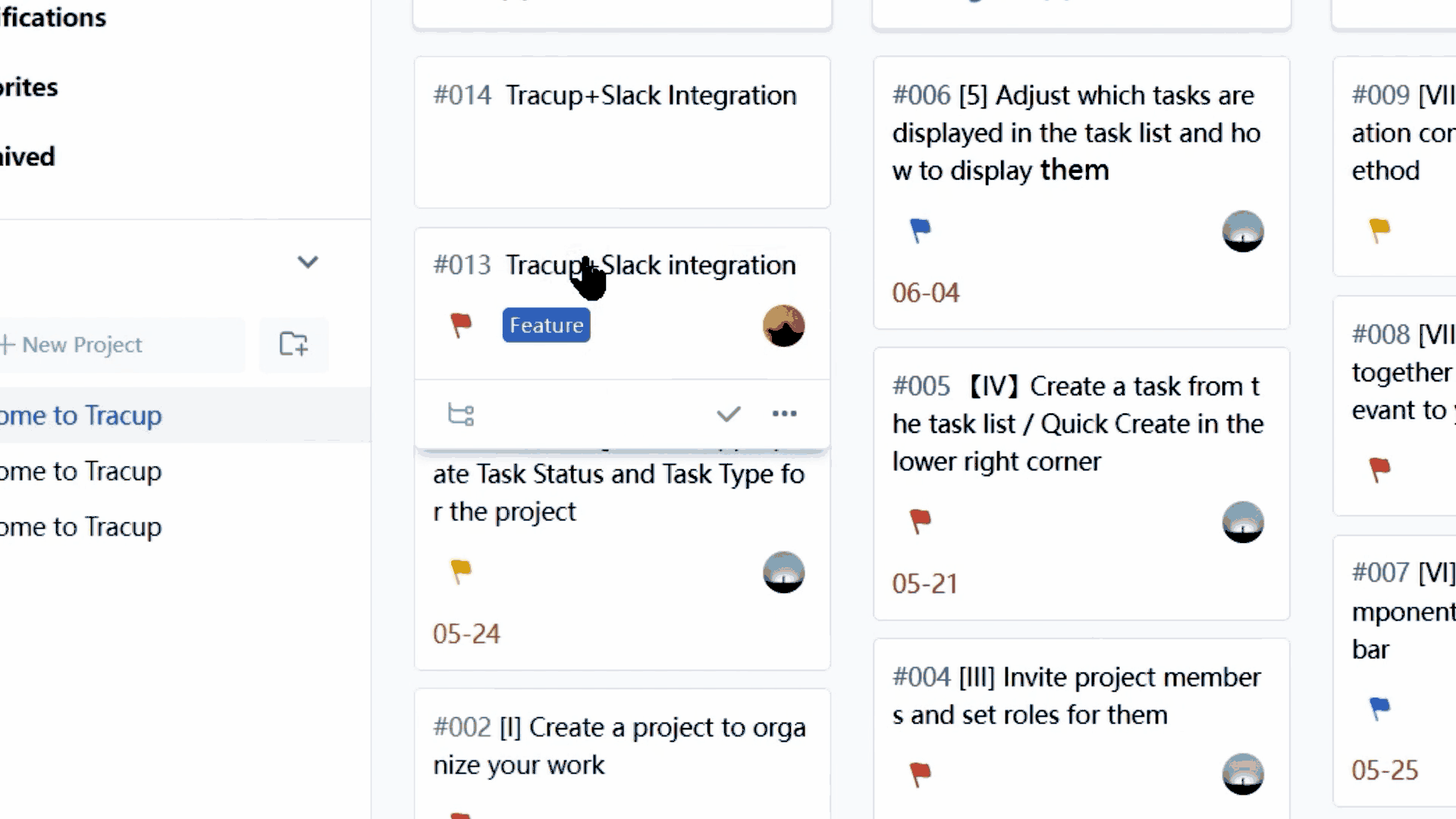 Subtasks In Board View
Users need to move their mouse to see the hidden subtasks because subtasks do not automatically show in board. Tips: Subtask does not automatically inherit the same content from main task including status or any other group by characteristics.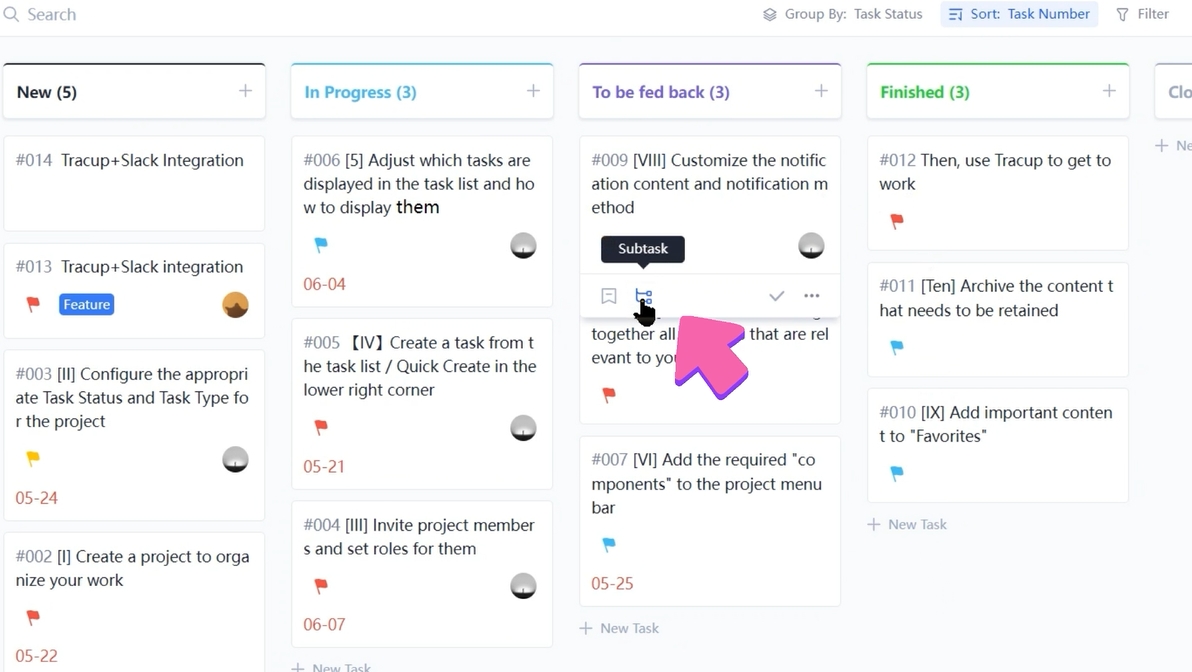 Once users have more than a handful of task cards in a column, they will start to fall out of their view to scroll up and down to see them. Users must hover over that column and the scroll bar, then everything will appear for their use.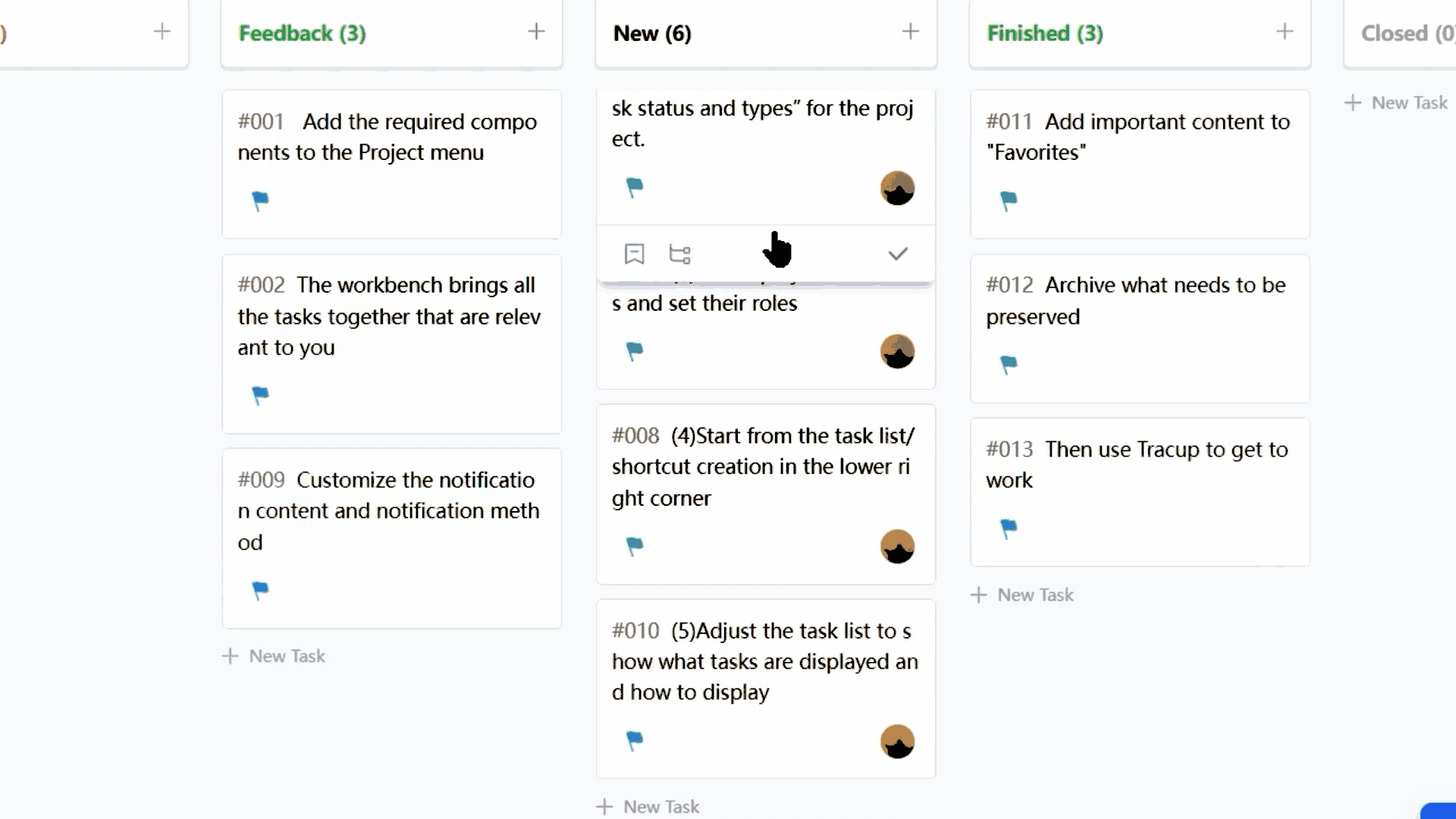 In this article, Tracup helps users make a summary for board view operation, at the end of article, hope users will give Tracup more suggestions about our article. Tracup has a powerful board to support users' work and helps them to achieve the best project management.