Procrastination can be a closed loop which is hard to escape. Thank the new star in project management - Tracup. It helps me to beat the biggest monster in my work life: procrastination. Tracup is easy to operate and do my favor to manage my team work!
The similar dilemma always comes to me when I manage my project: I was distracted by another task while everything getting well on me. I told myself I would take a nap and restart again. However, things go athwart cause I don't have any progress on my project and the entire afternoon has passed.
Jog your memory right? This is exactly what we are talking about procrastination: delaying or putting off work or activities until the last minute. Or even past over their deadlines.
People assumed that someone put off his tasks because he is lazy. But in Eat that frog, Brian Tracy believes that the lack of clarity is the major cause of procrastination. They are uncertain about what they should do? How to finish these tasks? Or why these tasks so important?
But luckily we got Tracup! Tracup helps my team to organize our tasks and give clear priority to the following steps of our project with its powerful system. Tracup is very easy to operate and visualize our productivity.
Benefits of Tracup for Task completion on Time
Tracup can help my team finish our undertaking without delay. We can track our tasks in a clear way. At the same time, we can keep everything orderly when we work in long-distance.
√Use task and team collaboration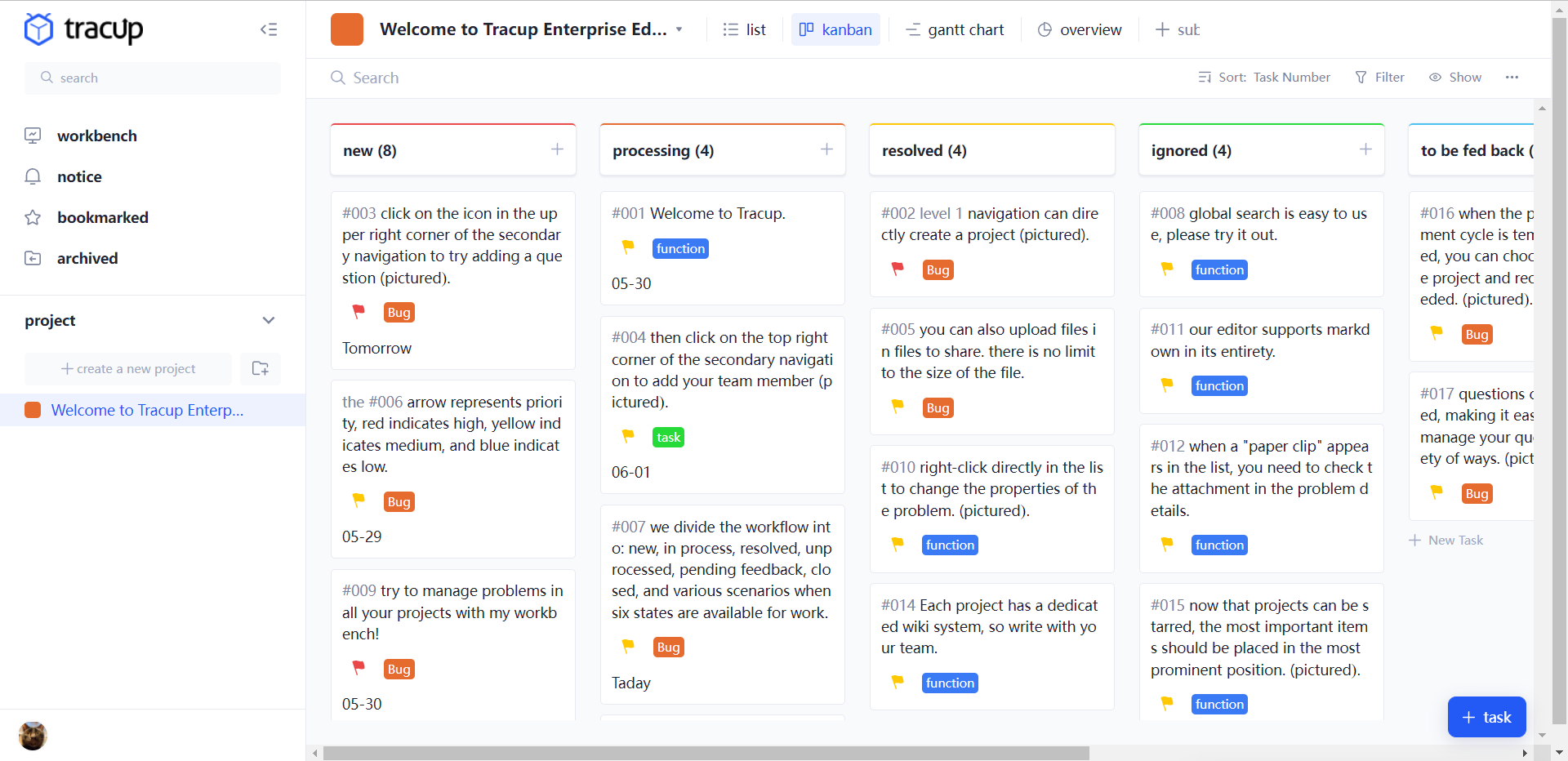 In Tracup, there is no need to imagine what's going on of your team member. Neither need you ask for the necessary information to move on the project. It's delightful to work with my team on Tracup!
On Tracup, everything is clearly showed include what's everyone doing and the location of each member on our production line. Tracup transfers above process transparent, and it's impossible for us to miss any vital incident. All these things are hard to touch in remote-working in spite of that Tracup can work out all of these as easy as ABC.
√Overview Statistics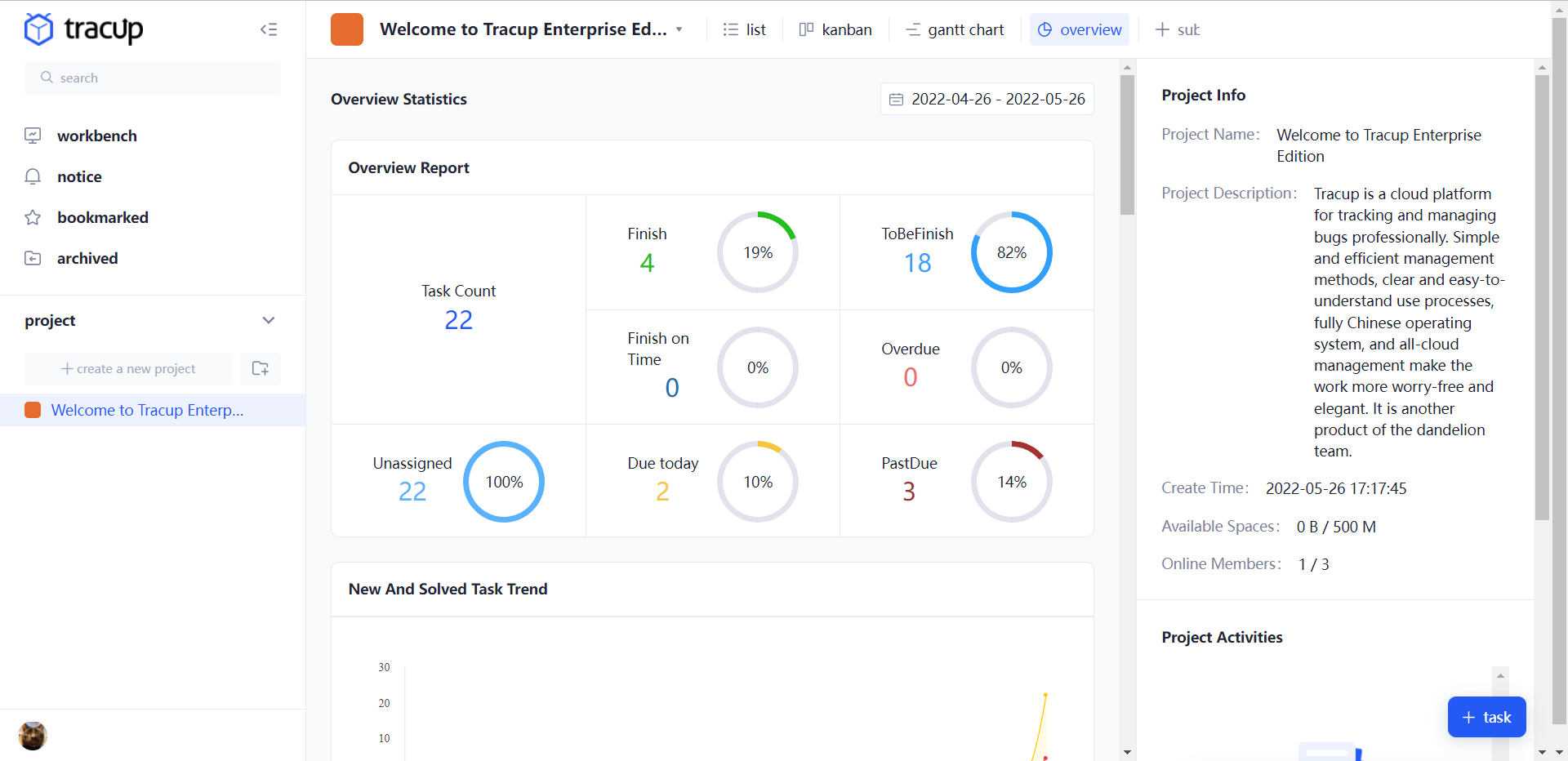 Disorderly situation can be always solved by a brilliant statistic map. On Tracup. We prepare a working statistic map for you. Not only for clarifying data version and date span, but also supports the diagram export. All these measures can help us to keep up with each project and its completion.
√Overall Project Management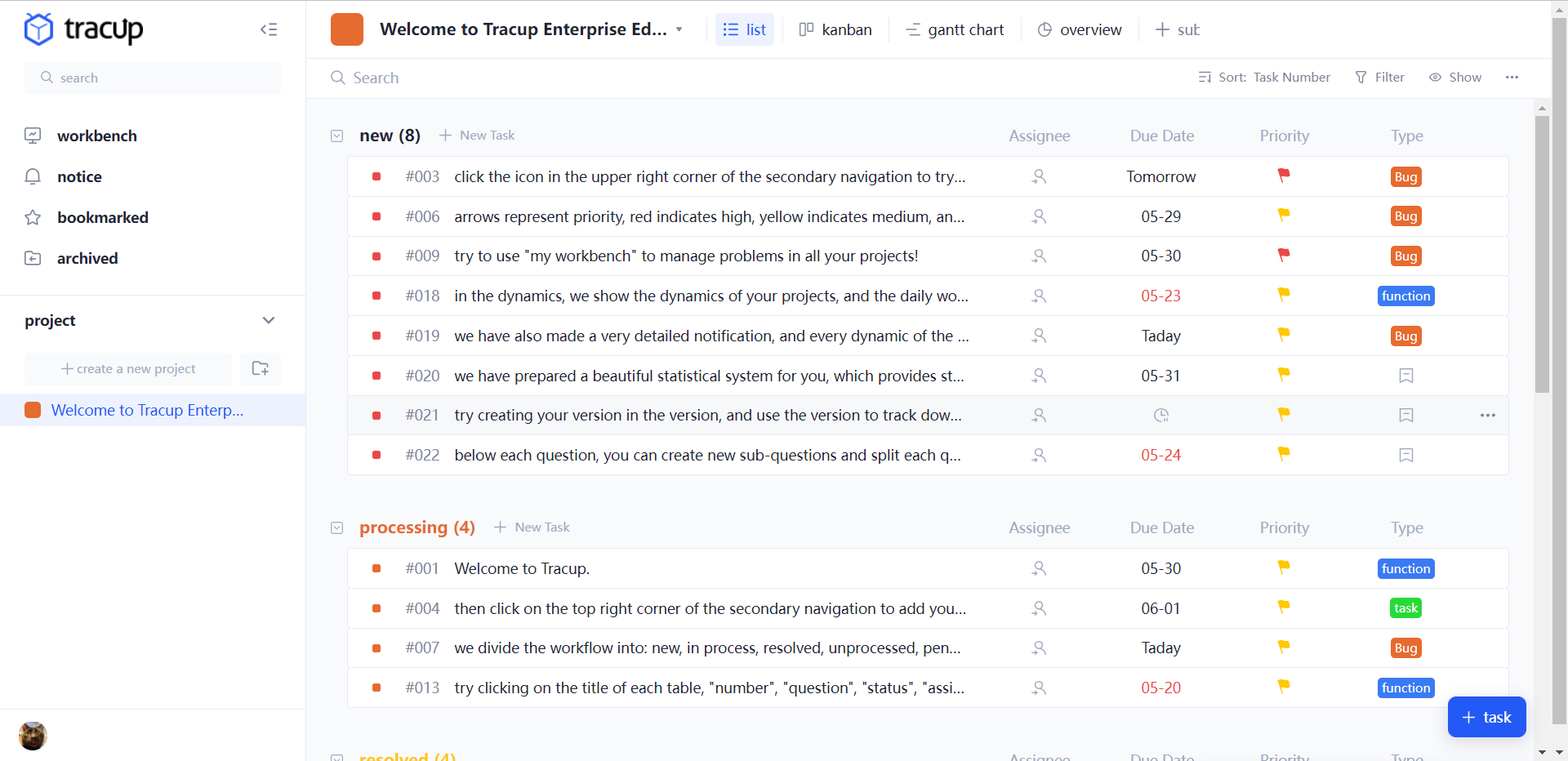 Tracup gives a overall view to support cross-project management and question collection.To achieve overall management, Tracup helps you manage your project simultaneously and solve problems respectively without frequently switching. Thus all your problems will become as plain as print. Your boss doesn't need to track your work even sometimes check your personal progress. You can check out workload of your co-worker at any time and support their work!
How a project management tool can help your overcome procrastination?
Track up with work status of everyone in the team improves your productivity, and you can precisely see what everyone is doing and track the real-time progress in your project. Tracup is a perfect tool to increase your productivity.
If you have any questions about Tracup, please contact us. We will sincerely solve your problem.