Streamline your project management experience with Tracup, a powerful tool that simplifies task creation and organization for optimal efficiency and collaboration. Learn how Tracup's innovative features can help elevate your team's productivity and effectiveness
Watch the video for a more detailed and visible instruction!
Creating Tasks in Tracup: 3 Simple Ways
Tracup offers three convenient methods for creating tasks within an existing project:
1. Click "New Task" under the selected category
2. Click "+Task" from the right bottom corner
3. Click "+" sign next to the Task Status to create a task under it
Customize Your Task with Essential Information
With Tracup, you can easily personalize each task by adding important details:
Assignee
Expire Date
Priority
Type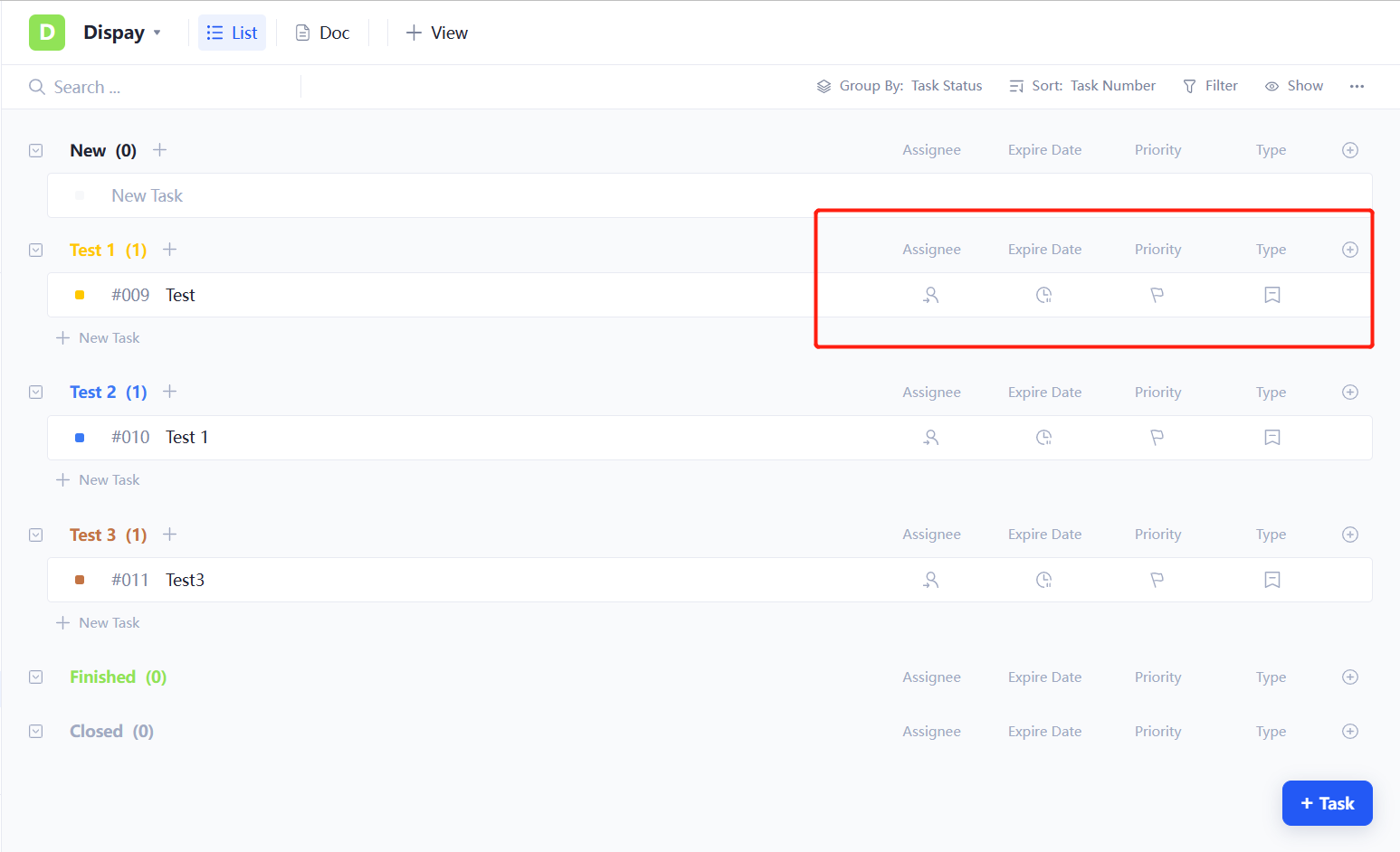 Once you've added this information, click "Create" to generate your new task. Repeat this process to continue creating tasks as needed.
Unlock the Full Potential of Tasks in Tracup
Tasks in Tracup come with a plethora of features designed to improve project management and team collaboration.
1.Flexible Information Editing for Maximum Efficiency
Tracup's intuitive interface allows users to modify tasks effortlessly. The top row of tools includes Task Status, Assignee, Task Priority, Task Type, Template, Version, Share, Project Settings, Create time, Expire Date, and Watcher.
Users can input a forward slash ("/") in the description and comment sections to access text formatting options, insert sheets, or add external content.
Tracup's comment feature encourages seamless communication among team members by:
Allowing users to assign or mention a task to group members by clicking the buttons at the bottom of the comment section
Enabling file uploads to the comment area for easy sharing with colleagues
Offering the option to Record and upload videos to the Attachment section for comprehensive task documentation
3.Enhance Your Tasks with Subtasks and Attachments
Tracup enables users to add Subtasks and Attachments for a well-rounded and organized task structure. By incorporating these features, users can develop a more detailed and informative task that encourages collaboration and efficiency.
---
Tracup's innovative approach to task creation and management revolutionizes project management by offering streamlined solutions for team collaboration and productivity. By utilizing Tracup's features, your team can experience a more efficient and effective project management process that drives success.
Discover more at Tracup! See our blogs for advanced features of Tracup