A clear working interface would help users release some intensity from heavy work. In Tracup, we break all works into two parts. Users can either check them by sources or in chronologic order.
Work Space stores all related tasks of current user on it.
For users' convenience, the default interface after logging in and switching to a new work space would be the Work Space interface. In Work Space, all related tasks will be displayed, users can have a quick view without opening a specific project.
The Work Space is divided into two parts:
1.My Task:
this part includes all tasks related to the user
Created by Me: tasks that you created
Assigned to Me: tasks that other user created and assigned to you
Followed by Me: tasks that you followed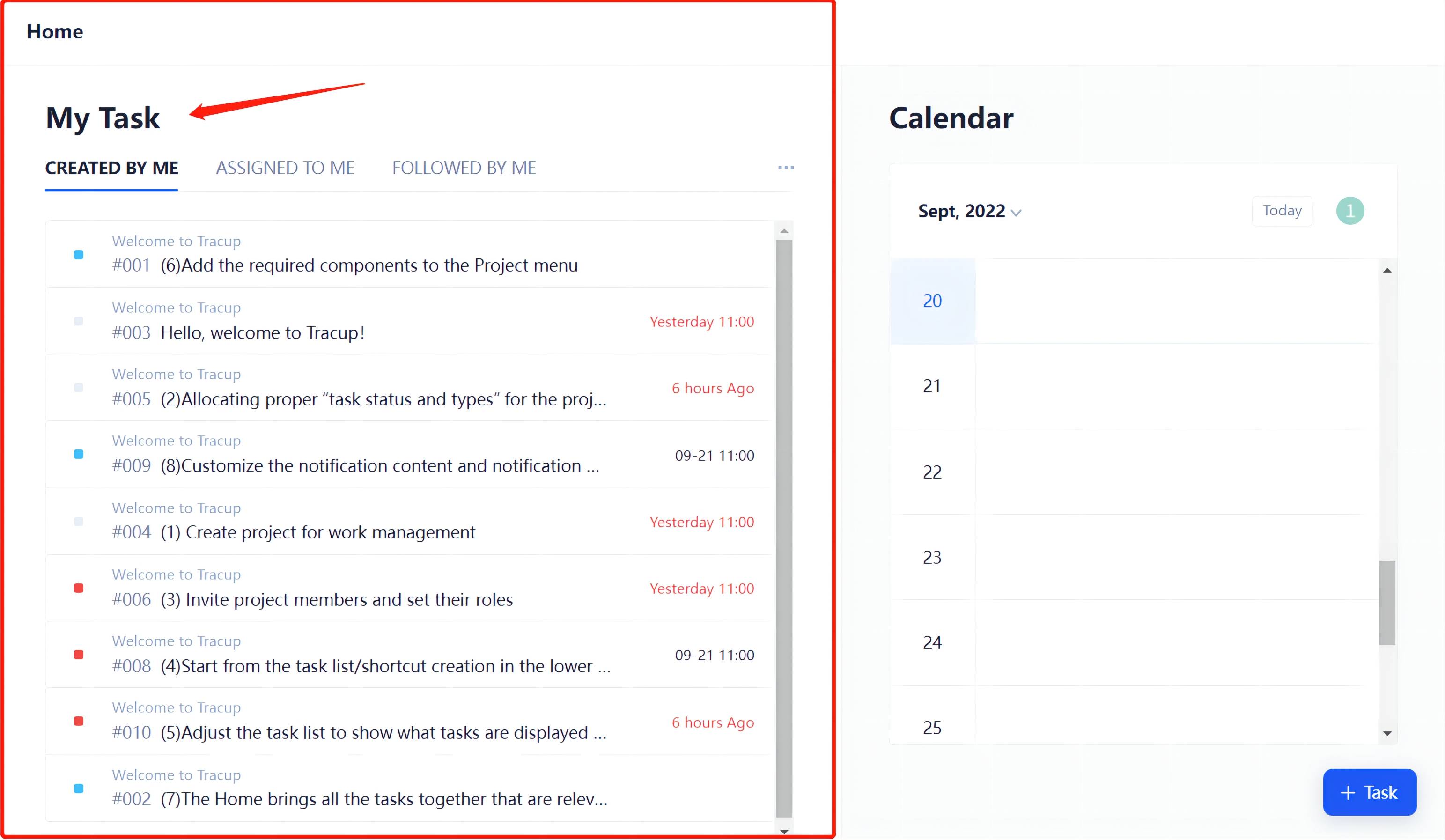 2.Calendar
In the form of calendar, users can view all related tasks in chronological orders: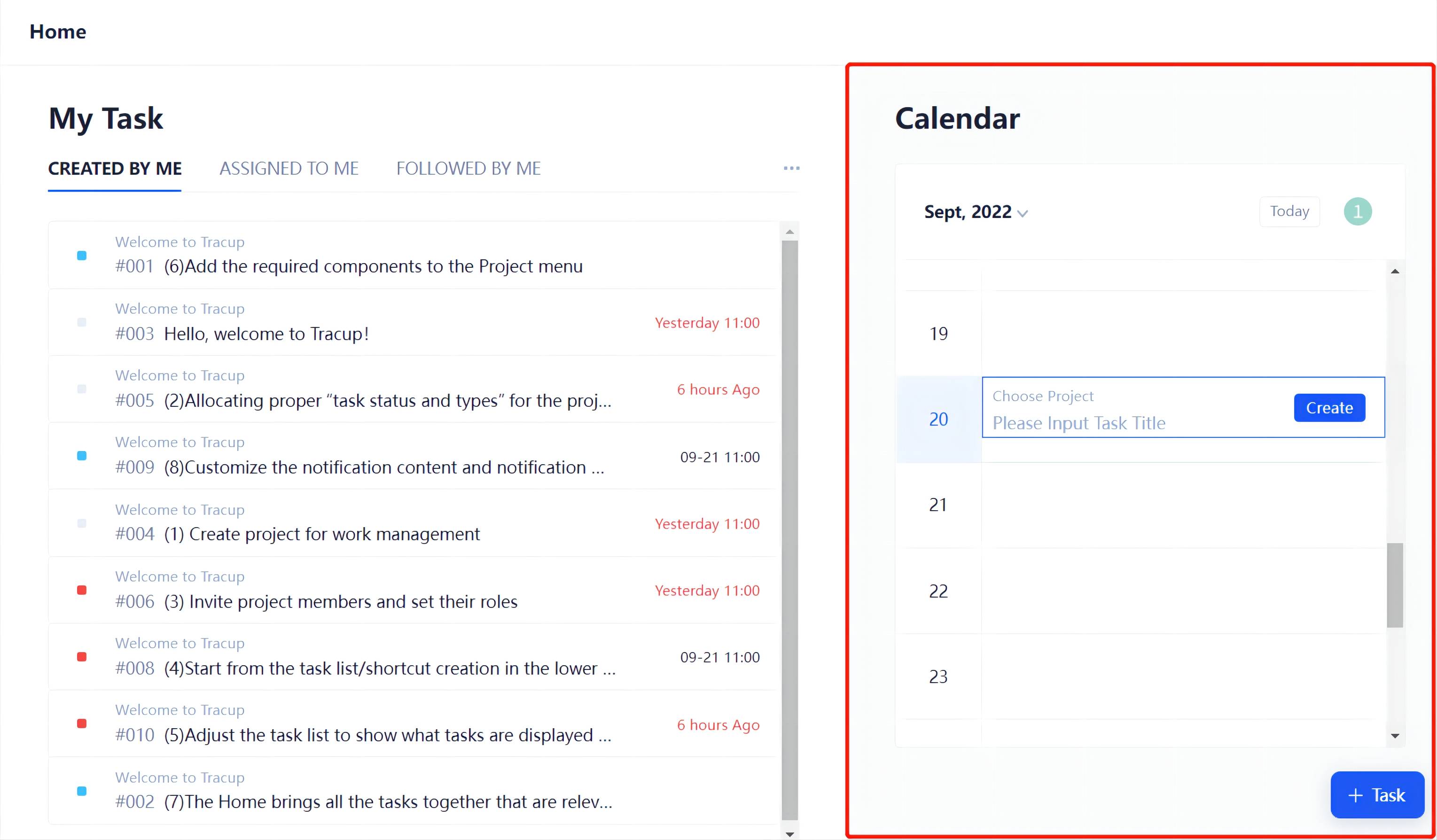 In Calendar:
Display tasks schedule of current months in default
Adjustments available for any other month's schedule
Adding other members to check their task schedule
Feel interested in Tracup? Click here to see Our Blogs and meet with our brilliant world!