Get Started with A Project Plan with Examples in a Free Project Management Software
Tracup is built as a free collaborative office project management software, a multi-one productive tool for any career, and any type of teams. This article will guide you into the very first start of this online software.
It only takes a couple steps to create a project plan with Tracup.
First, click Tracup to visit the home page. Then hit the blue "Register" button on the top right corner.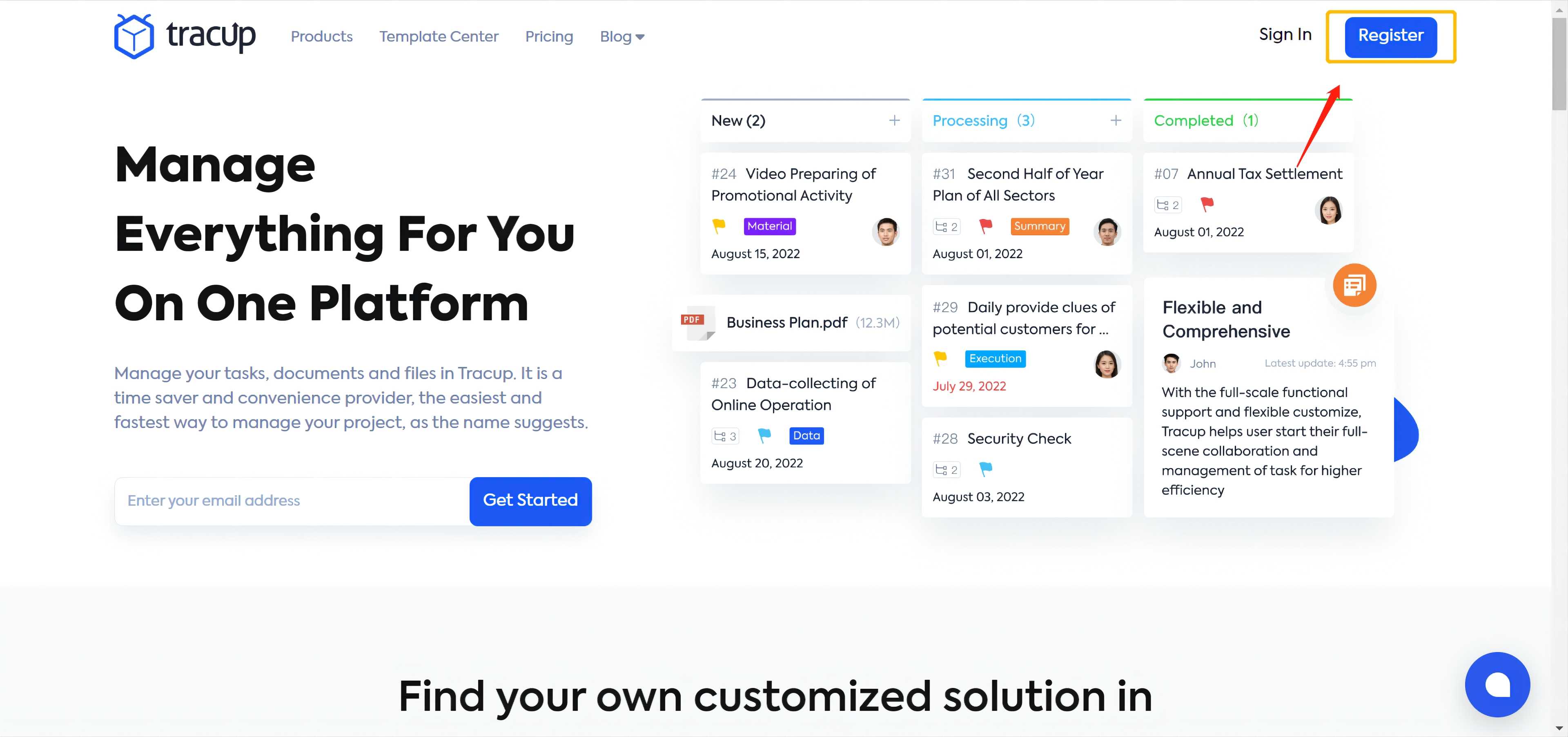 Next, follow the guide and type required information (Email address/phone numbers, verification code, password).
Here are some tips for registration:
Enterprise mail address recommended
Verification code is missing? Check "Trash." Some of the mail boxes would sort it as junk mails
Read carefully about our"Terms of Service" and "Privacy Statement," then click the little rectangle on the left
Use 6-18 letters, including upper case, lower case letters, and numbers to set your password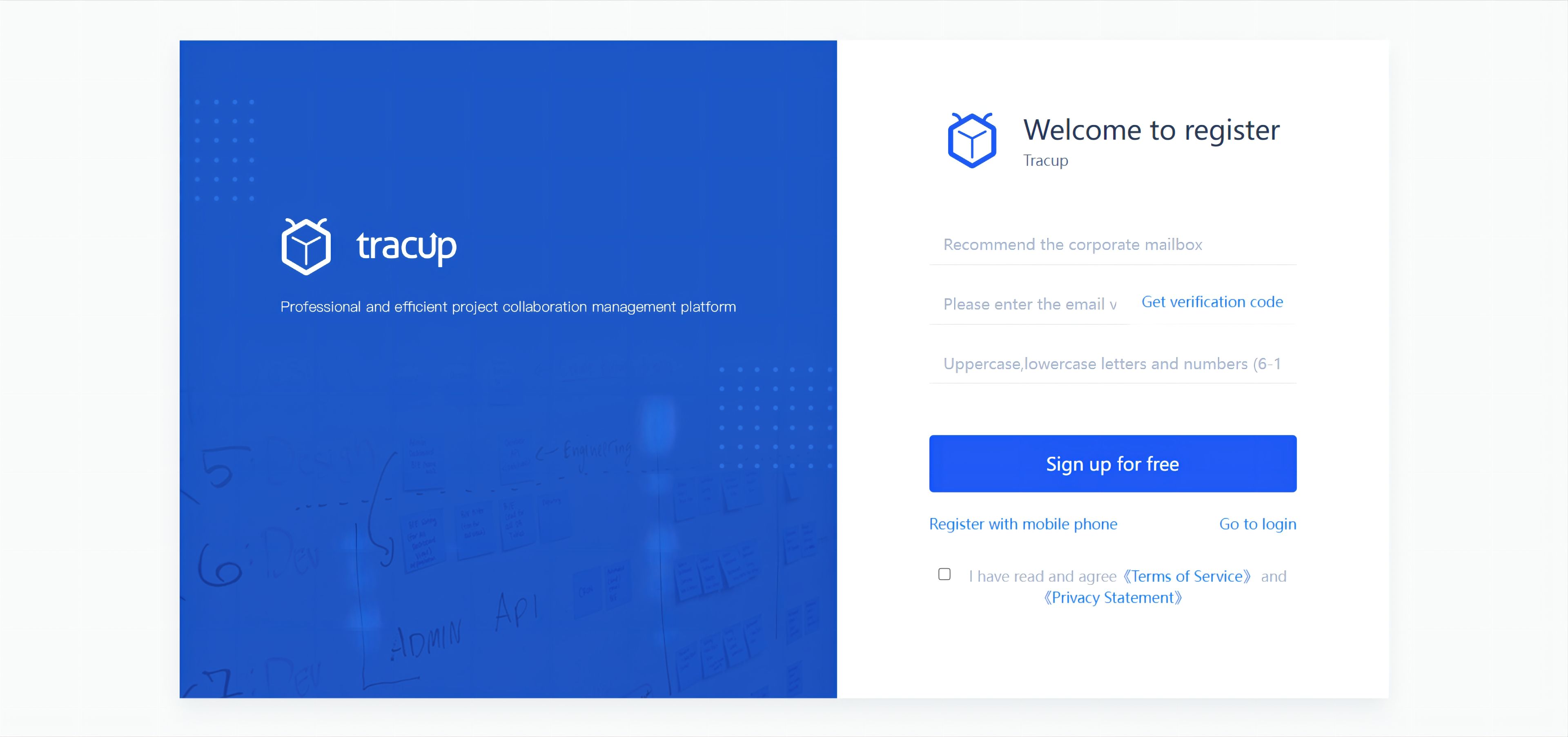 After the registration, find the "sign in" button right next to "register" and log in with email address and password. Tracup has two work zones, personal and enterprise. Personal work zone (basic version) is permanent free. Small groups or individuals are recommended for this work zone. Users can manage their job time lines, daily plans in this work zone. Enterprise work zone (business version) are made for bigger scales and more sophisticated needs. Enterprise work zone allows more members added to the project. Users can manage more comprehensive authorities to different members. Enterprise work zone also provides bigger storage for programs, designs, and etc. For more information, Click here.
After signing in, hit "New Project" on the middle left to create a new project. Either choose a colorful background for the project, or click the right part to create a template for projects immediately.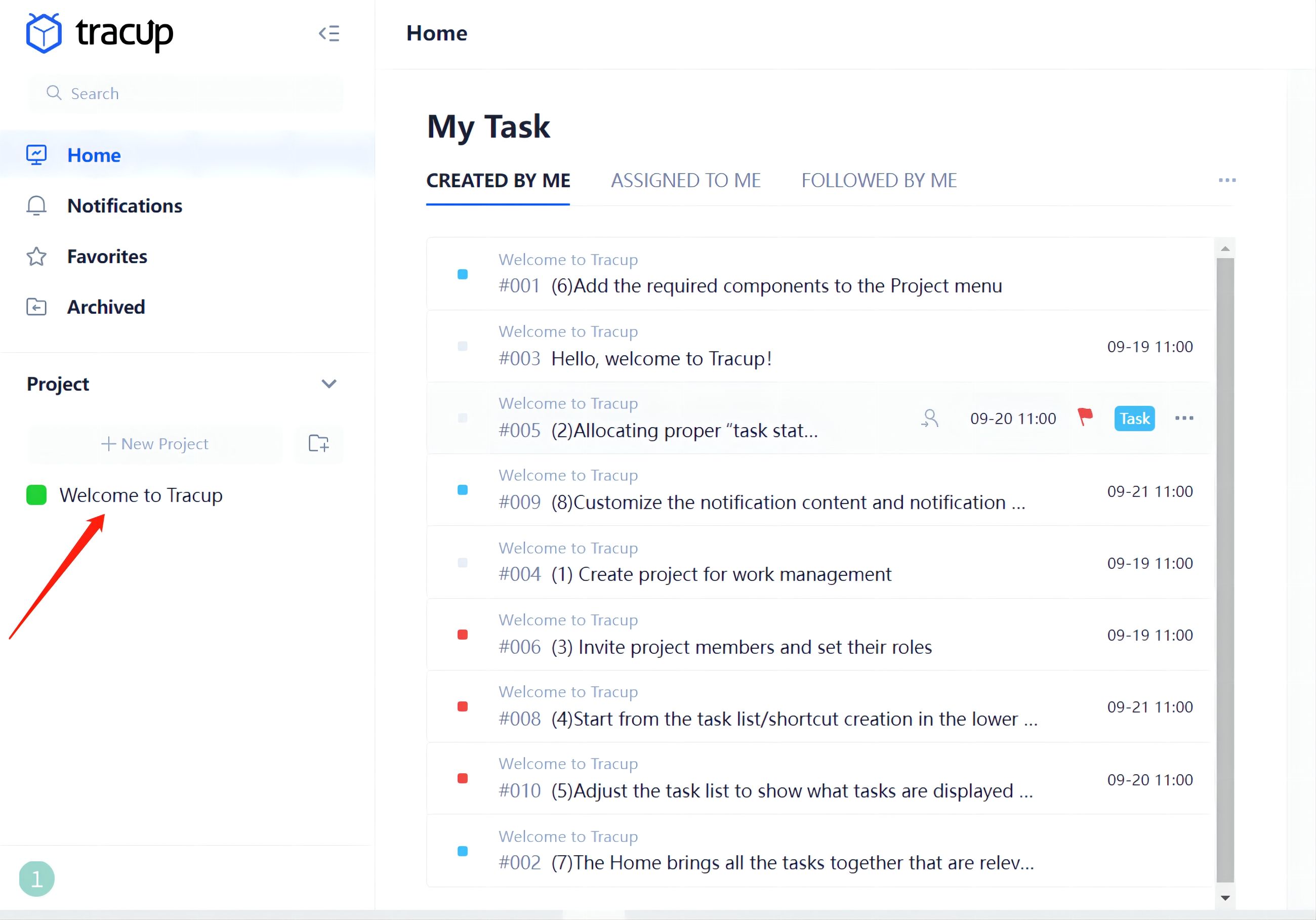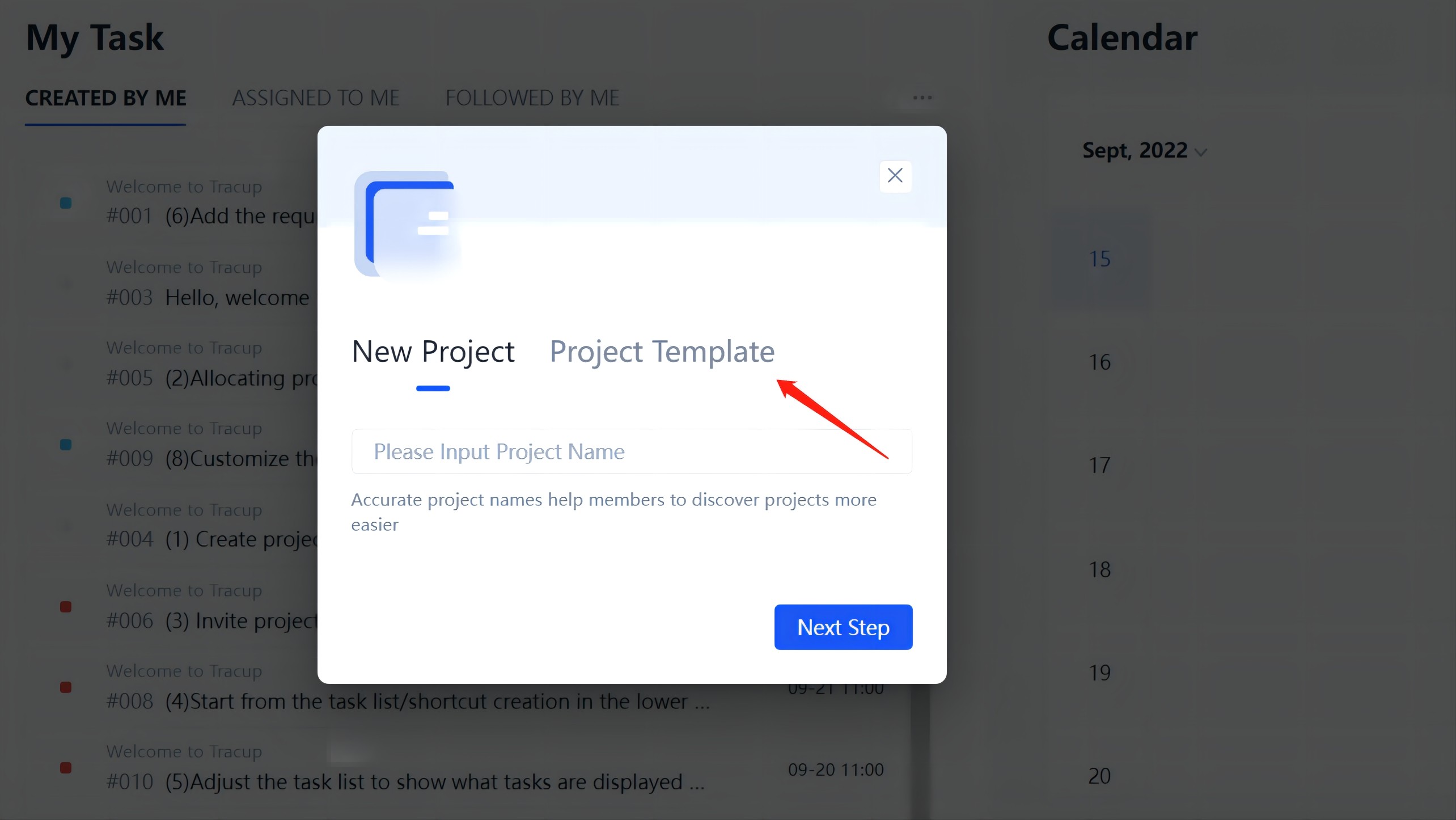 To many projects? Click this folder icon to create a group for management.
Want to learn more about Tracup? Click here to meet more information about Tracup.