Are you tired of notifications you don't need at all? Do you want to eliminate messages you hate, and only receive important notifications filtered? Tracup lets users customize any notifications whether they want or not. Enjoy a clear world at Tracup!
To notify users of important messages properly, Tracup provides customized notification text. Users can turn on/off different types of notification freely.
Customize needed notifications of project dynamics or task dynamics.
Click the user icon on the left bottom corner, then click Notifications.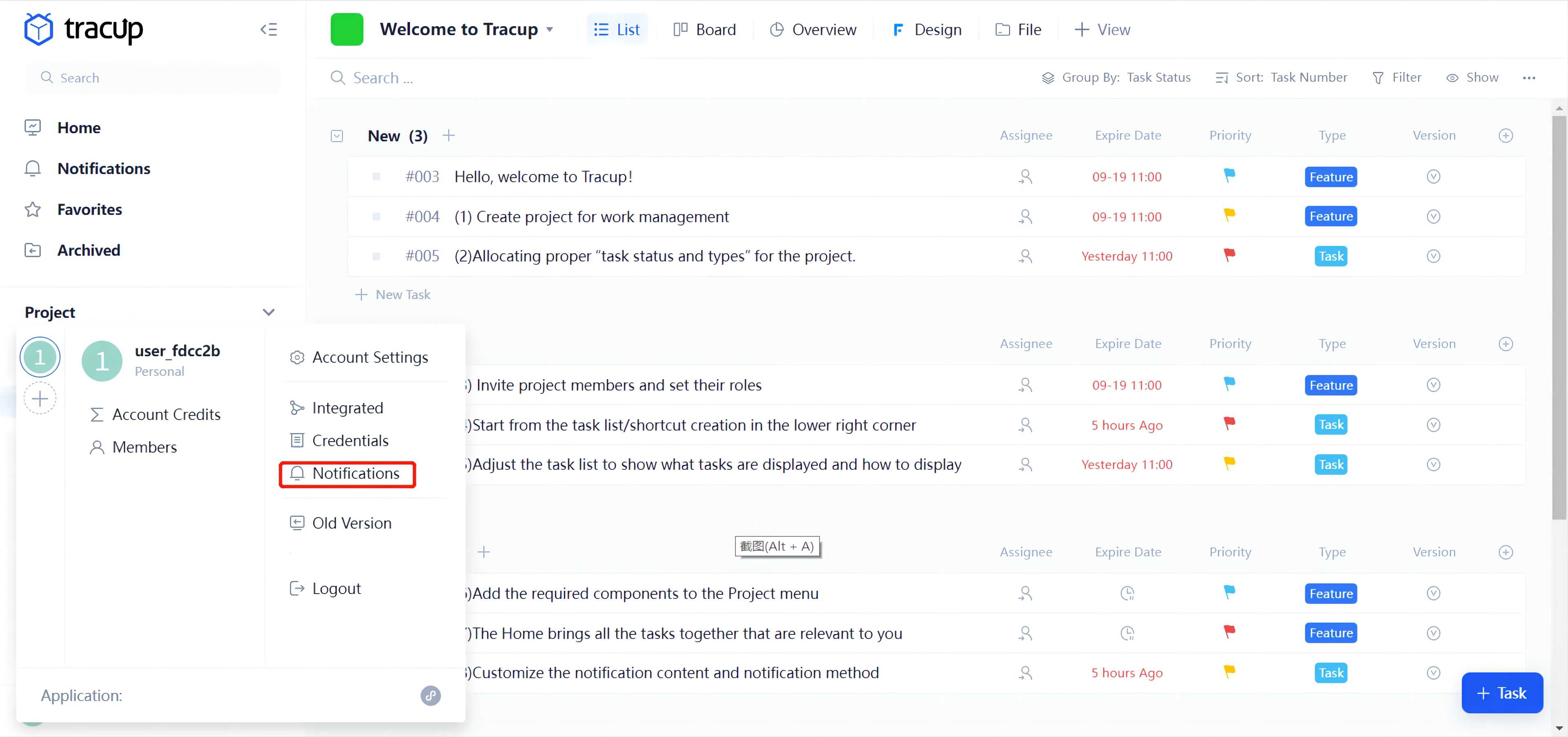 Then you will see this interface:
Users can get notified from:
New project created
Old project deleted
New members invited
Task Status changed
Description added
And much more
Customize the way notifications are received, users can choose from:
Email: Message will send straight to the registered email box

SMS: add SMS links if you prefer SMS messages

WeChat: message will send to your registered WeChat

Weekly Newsletter: Tracup will create a newsletter every week and send it to users needed

Phone message: this notification is only available for projects that are created by Enterprise users only. Messages will send to bound phone numbers

Brower: message can be reminded by browser and desktop notification. Browser notification supports Chrome, Safari, and Firefox. On Mac, local desktop notifications are activated when this option opens on Safari
Want to receive all related notifications? Click the blue check mark next to the communication tool to select all.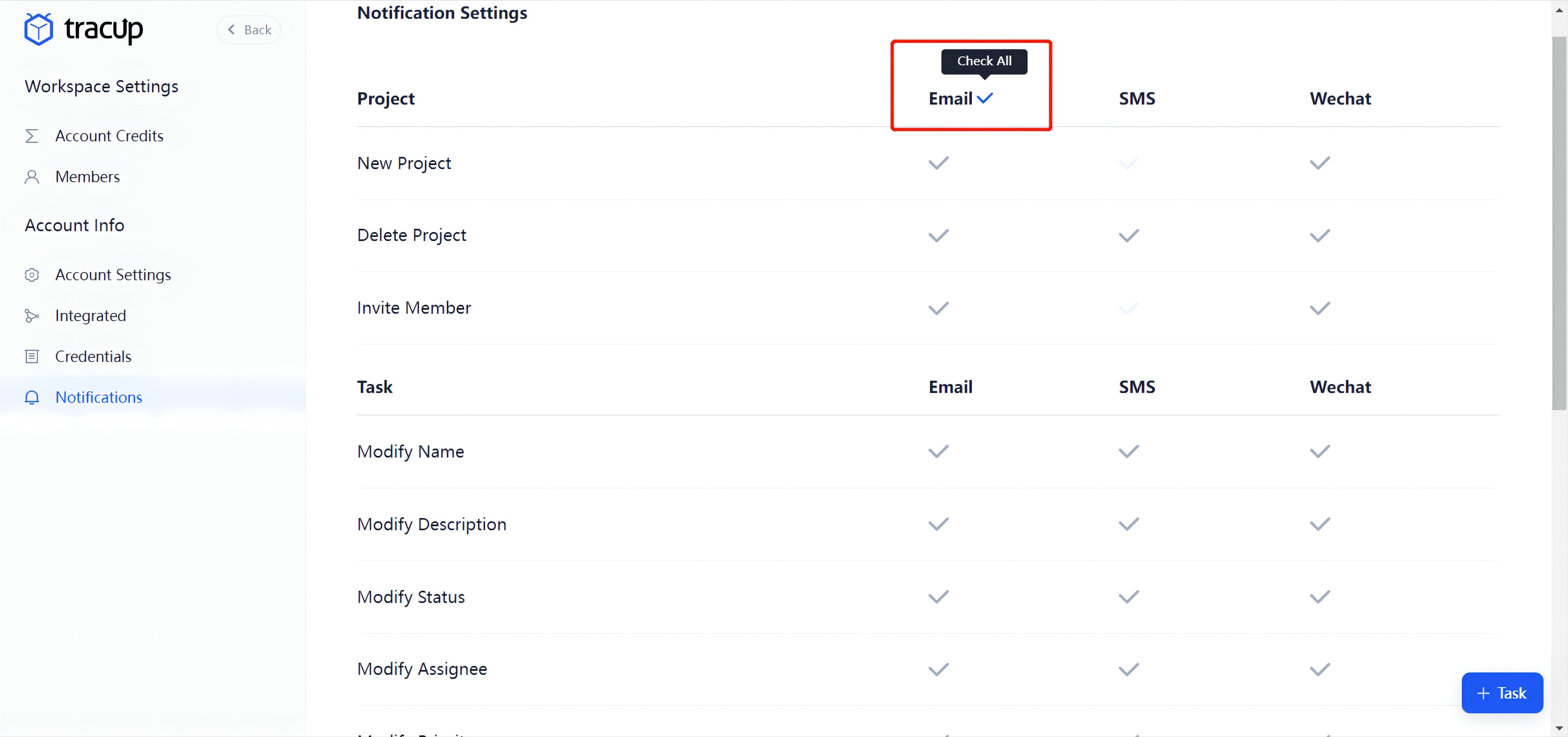 Feel interested in Tracup? Click here to see Our Blogs and meet with our brilliant world!
---