After using Tracup for some time, you will notice that there are too many projects in your work space. Some of them are already finished but remained in your work space. Now, it's time to use "Favorites" and "Archived" to classify works.
Add important projects to "Favorites."

With more and more projects, "Favorites" turns out to be an important feature for users to extract tasks with high priorities or high frequency of use. Simply click "Collect Project" to add projects to "Favorites" and find them.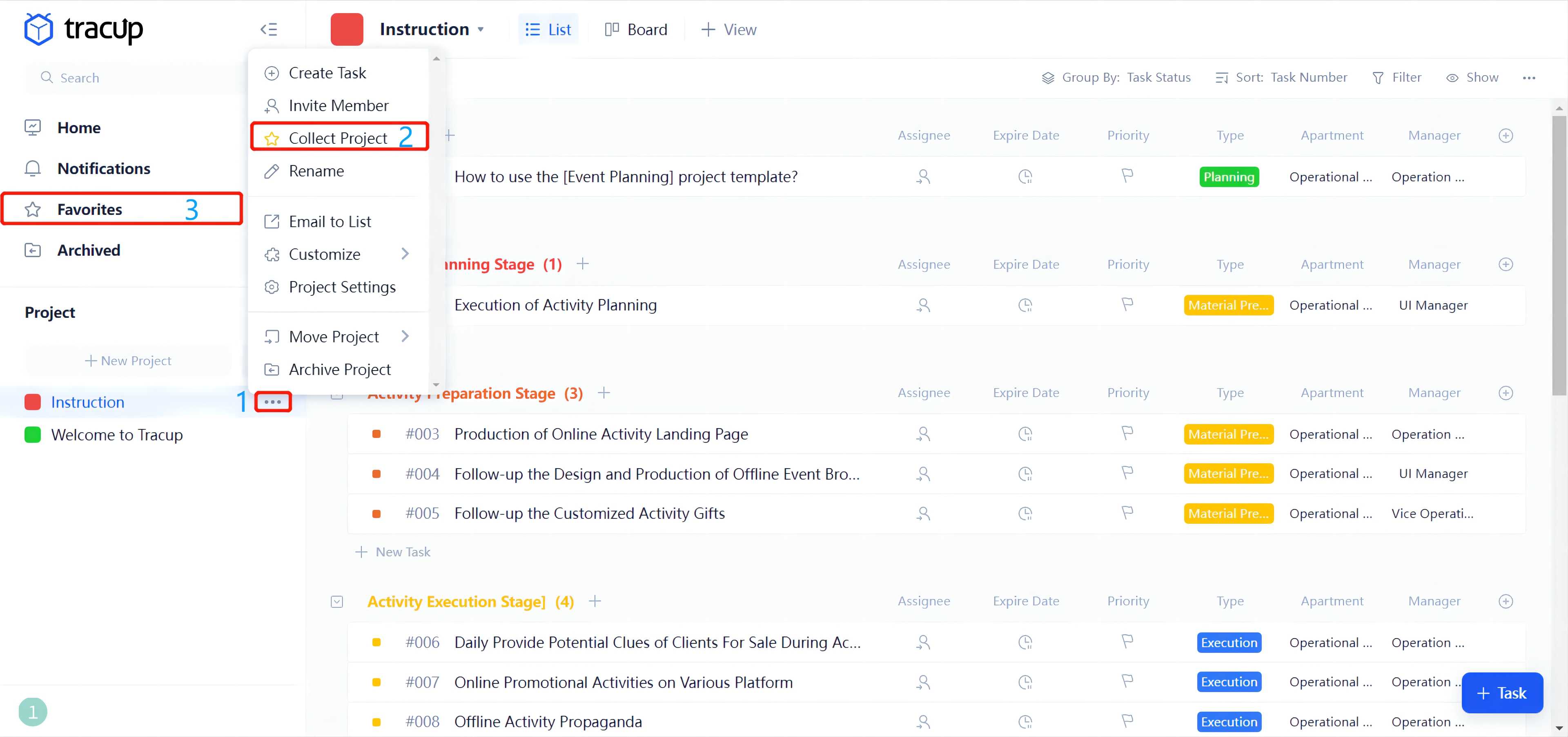 Move unused projects to "Archived."

"Archived" allows users to store projects that are temporarily stopped or closed in a file. This feature would protect users from massive unnecessary projects.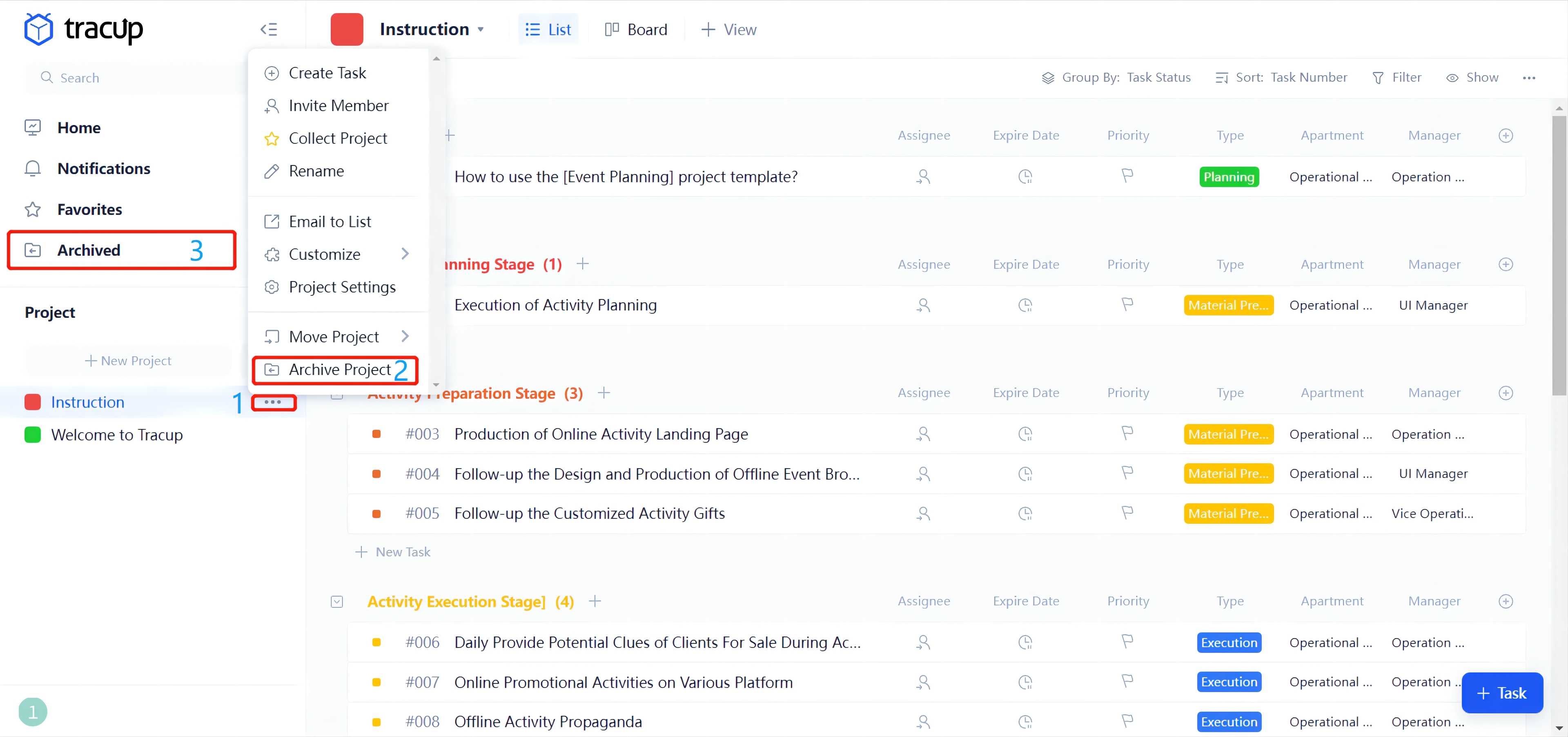 After archived, members will not be able to view or edit data in archived projects.
Users can cancel the "Archived" status at any time from "Archived." Once done so, projects will return to normal status and allow to edit.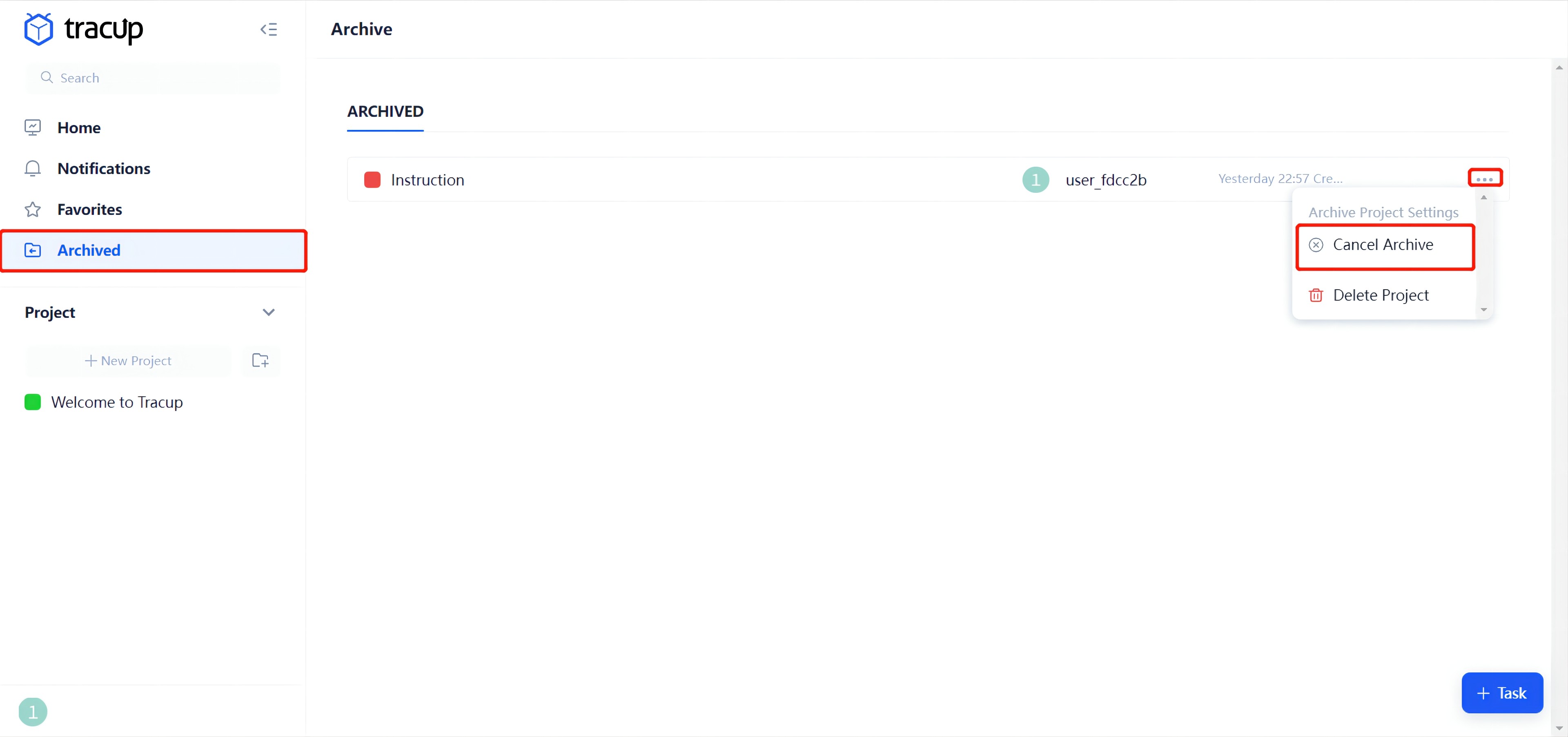 Feel interested in Tracup? Click here to see Our Blogs and meet with our brilliant world!