Tired of repetitive interfaces of traditional management tools? Work does bring a lot of pressure. However, a great management tool would release your brain a lot. Come to Tracup! Here, users can decide the kind of module they want to use.
Tracup has developed various project modules to satisfy all kinds of careers. Users can add/change/delete modules at any time.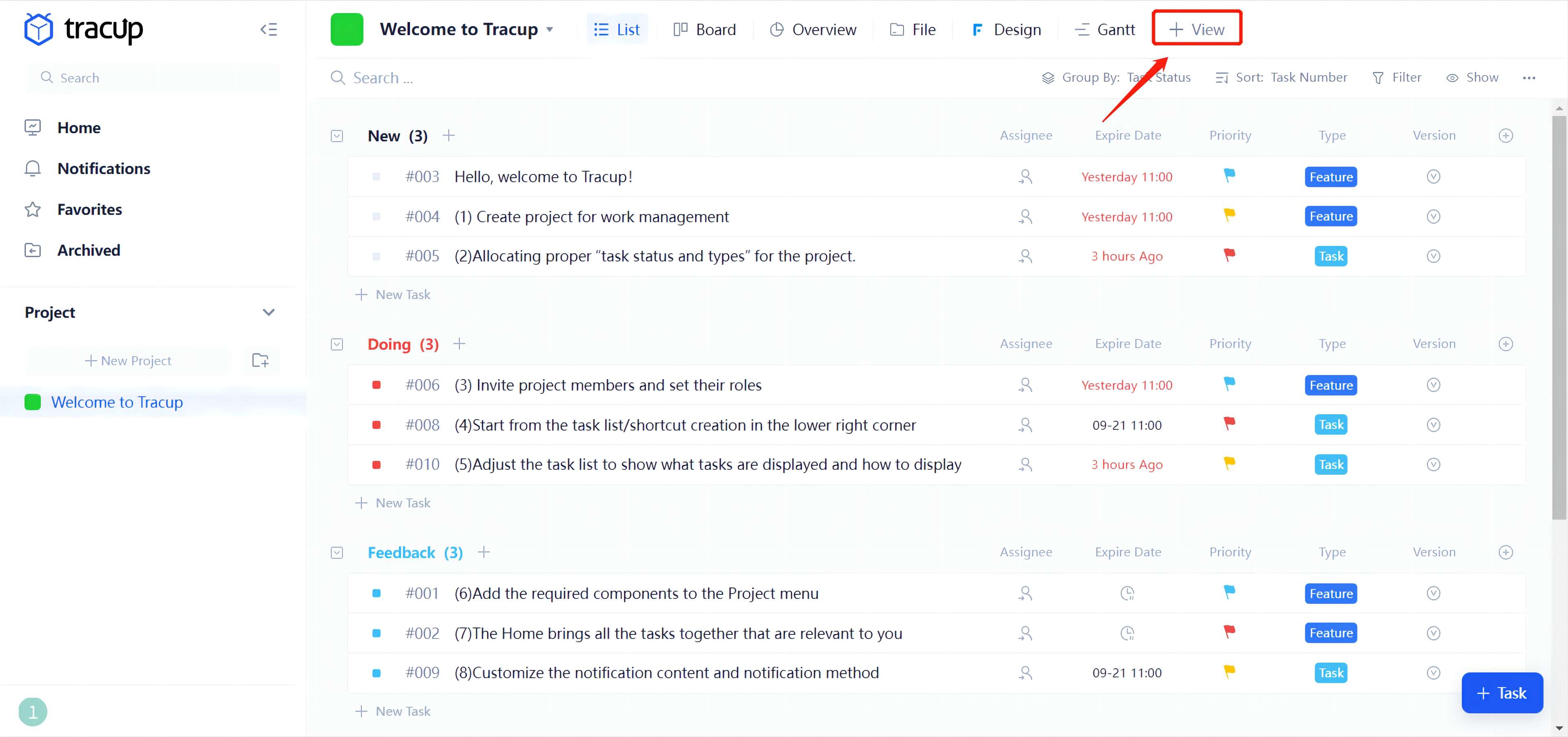 Tracup provides:
1.Task View Module
Tracup displays tasks in Listing format as default. Users can apply different modules to fit in practical use.
List View:
List view can display more comprehensive information about tasks. Users can also choose what kinds of information they want to display.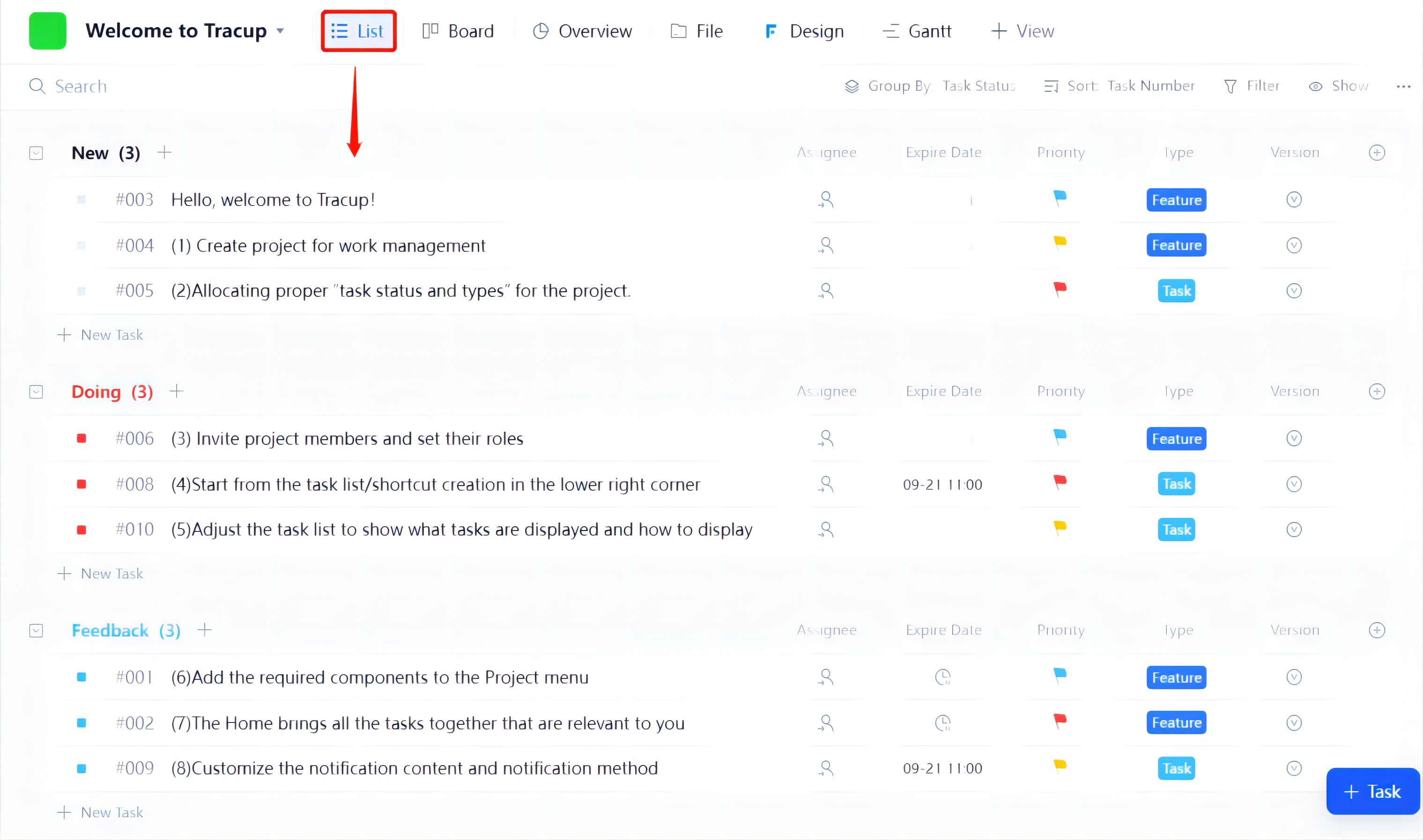 Board View:
Board View makes users get a flat overview to observe all tasks. Users can move tasks from different status parts.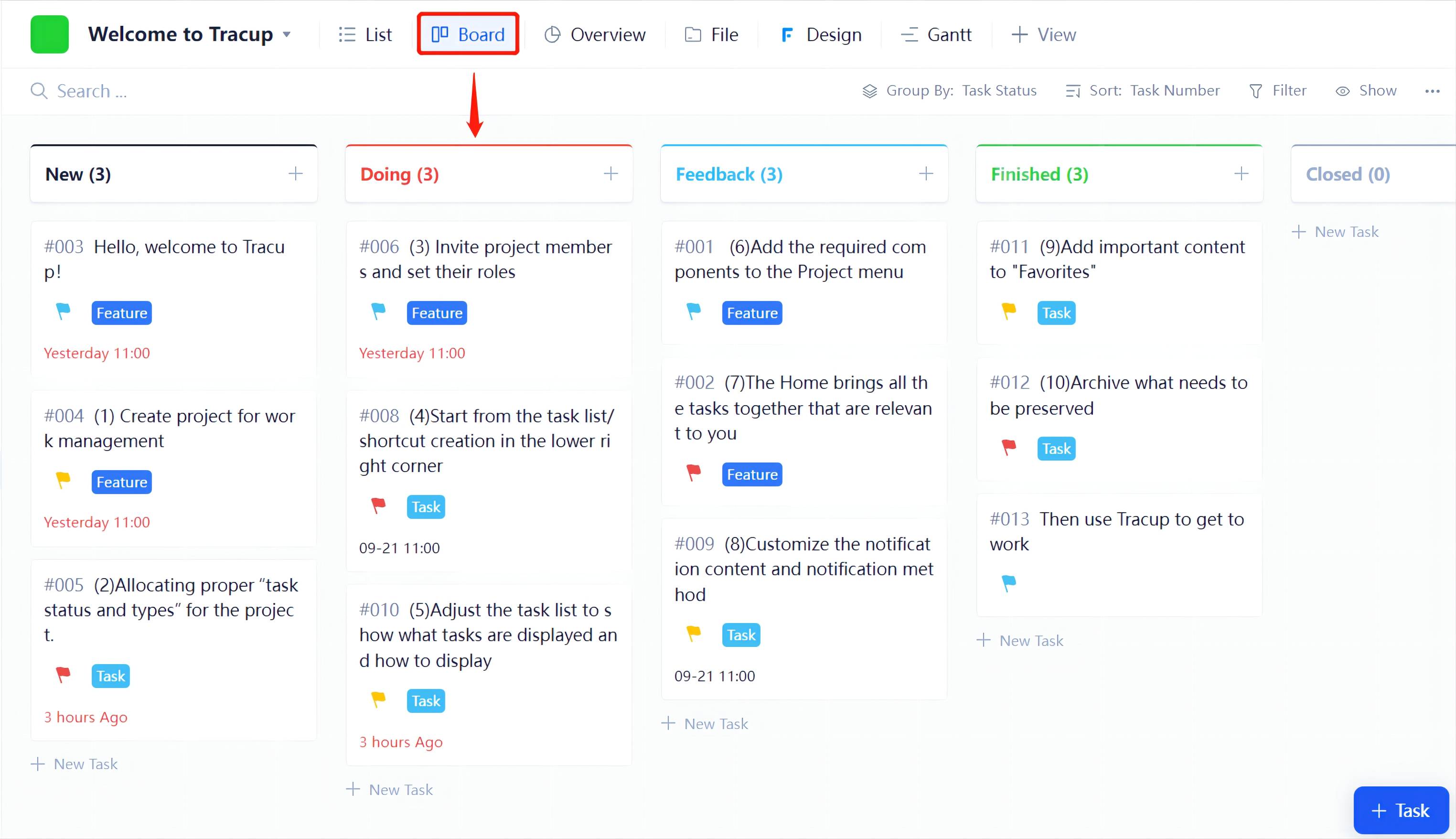 Gantt View:
Gantt View emphasizes the timeline of tasks and the dependency relationships between tasks.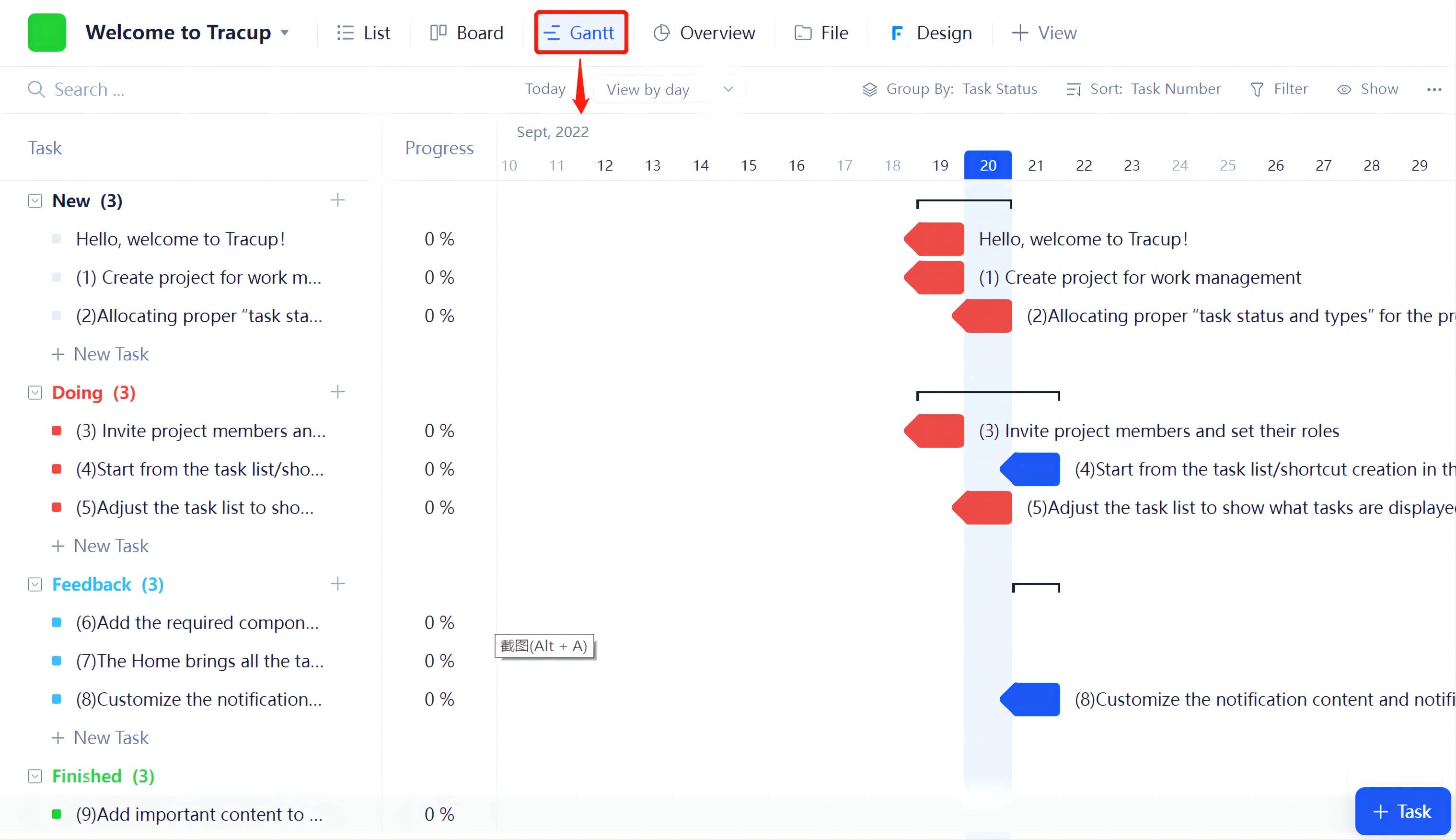 Table View:
Table View displays tasks in more organized orders. Users can easily make comparisons and contrasts between tasks.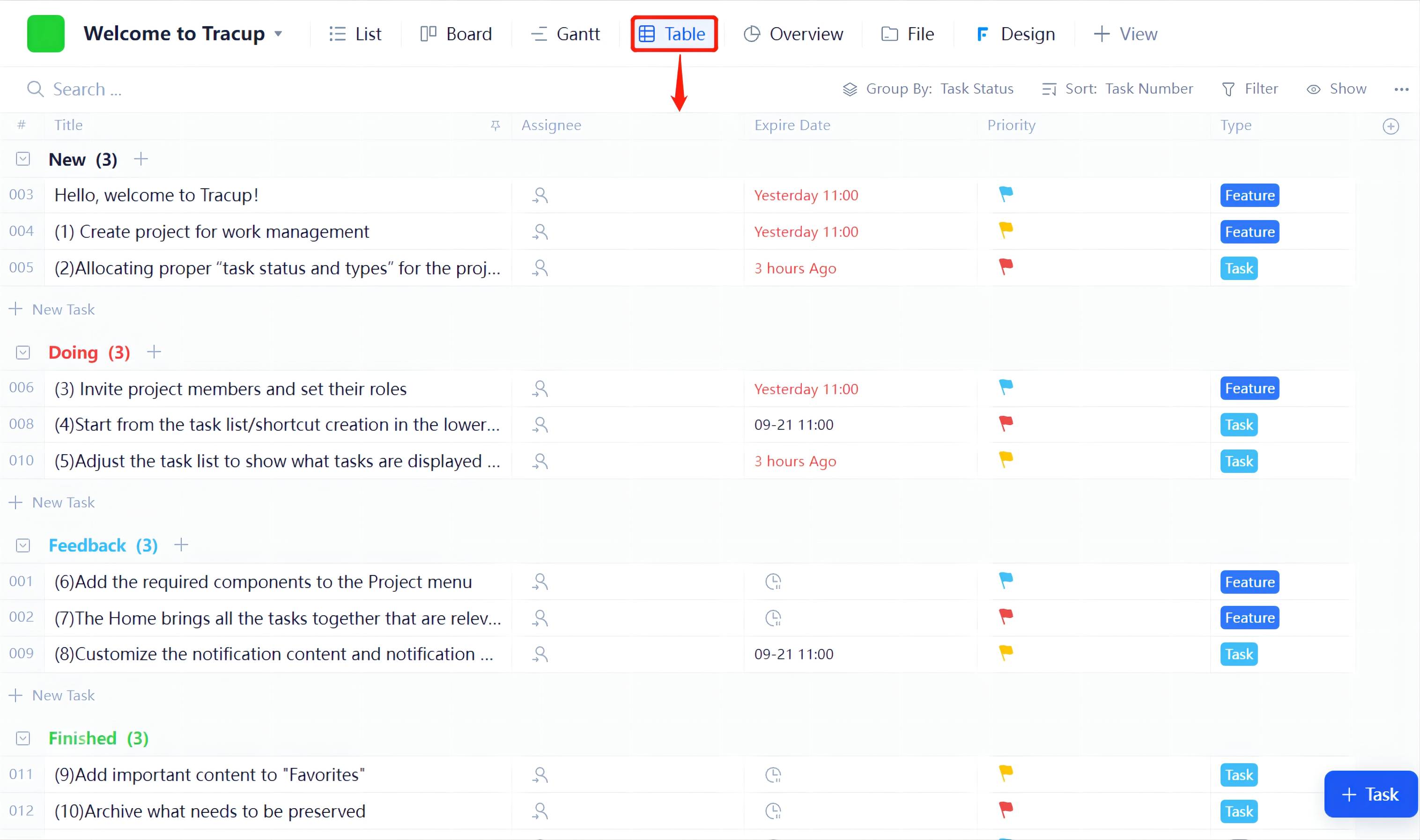 2. Project Extension Module
Project Extension Module would expand beyond task management to help users deal with task statistics, docs, and files. Besides, it allows users to associate CodeFever repository.
Overview: Show an overview of the project to help users intuitively understand the status of the project

File: Update/manage project-related files

Wiki: Edit/manage project-related Wiki

CodeFever: Integrate CodeFever into the project to view "Project-Warehouse" dynamics in real time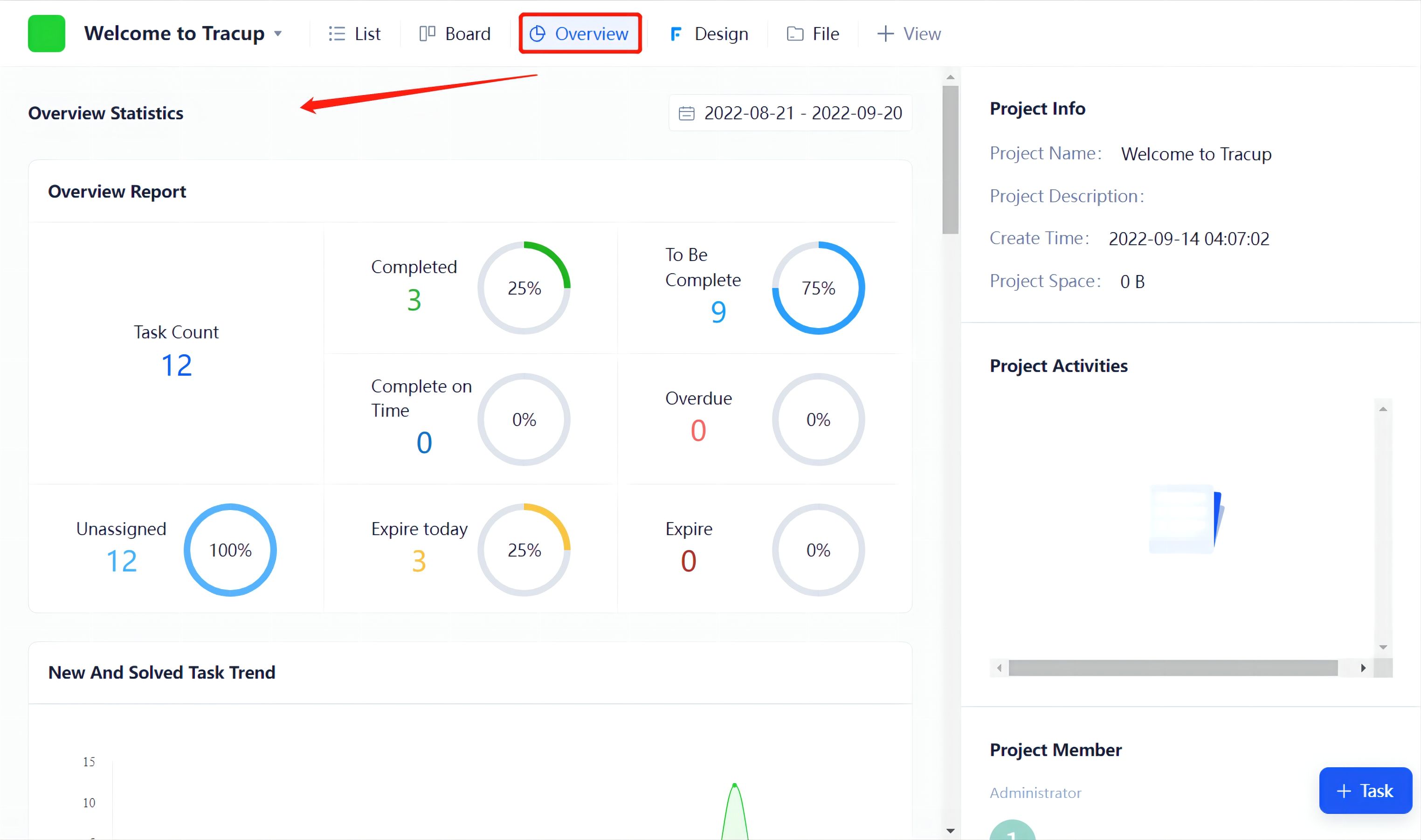 3.Embedded
Users can import any data or information from outside to manage them in Tracup work zones.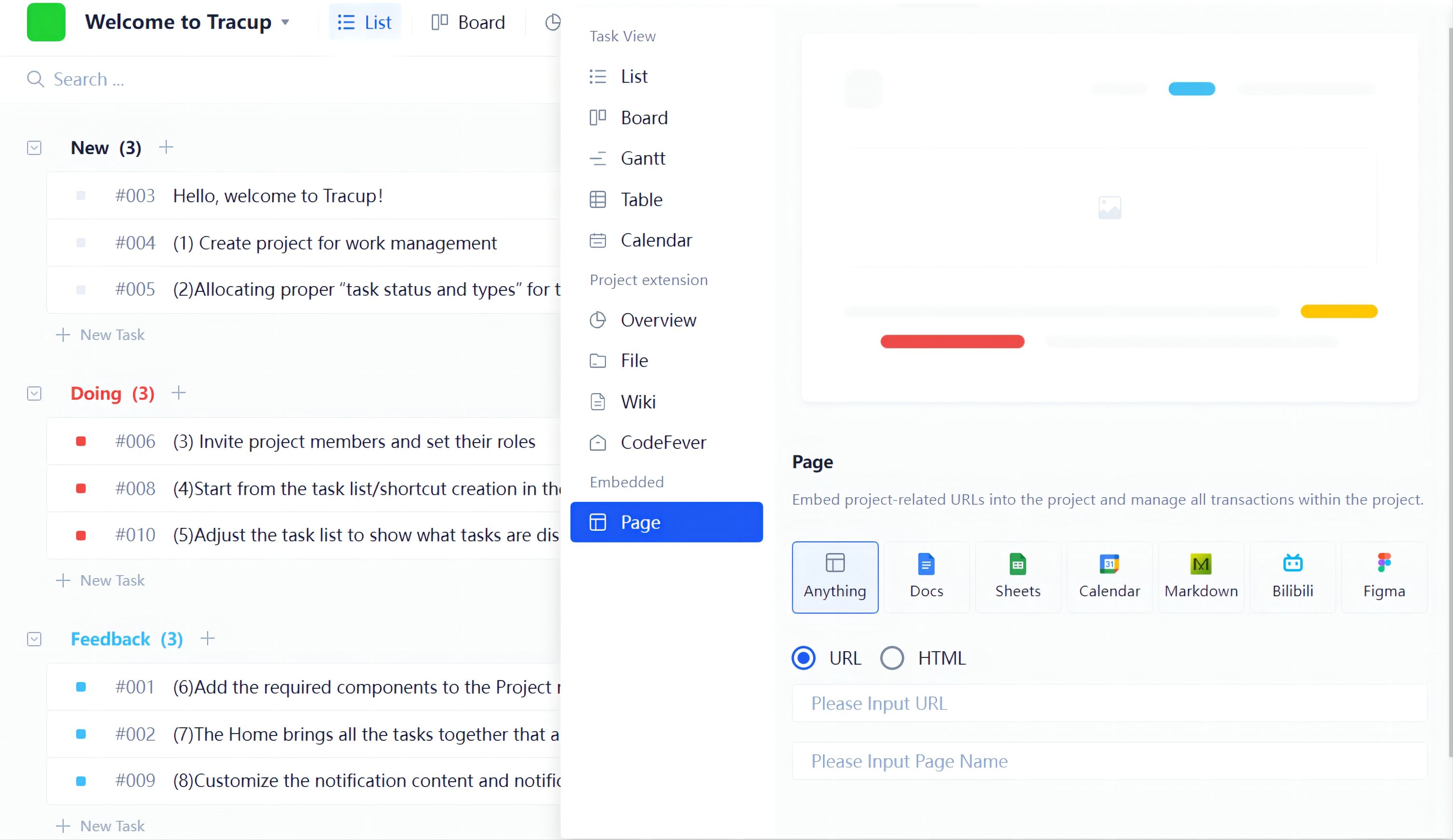 Feel interested inTracup? Click here to see Our Blogs and meet with our brilliant world!