Successful software will never stop updating its features cause there are no perfections without thoroughly tempered. To make the most convenient goals for our users, Tracup made several changes by adding history, emojis, covers, and more.
Hi guys, welcome back to Tracup blog. Some of our valuable clients send emails about improvements to our new doc template feature. The Tracup team always listens to our customers and we worked day and night and launched some excellent features that would help you get a more convenient and aesthetic template view.
1. Add Emoji & Cover
You can add emojis and cover for your doc files now! Use these two to specialize your docs from others.
Find "Add Emoji" and "Add Cover" above the main topic. Just need one click to find hundreds of emojis and covers.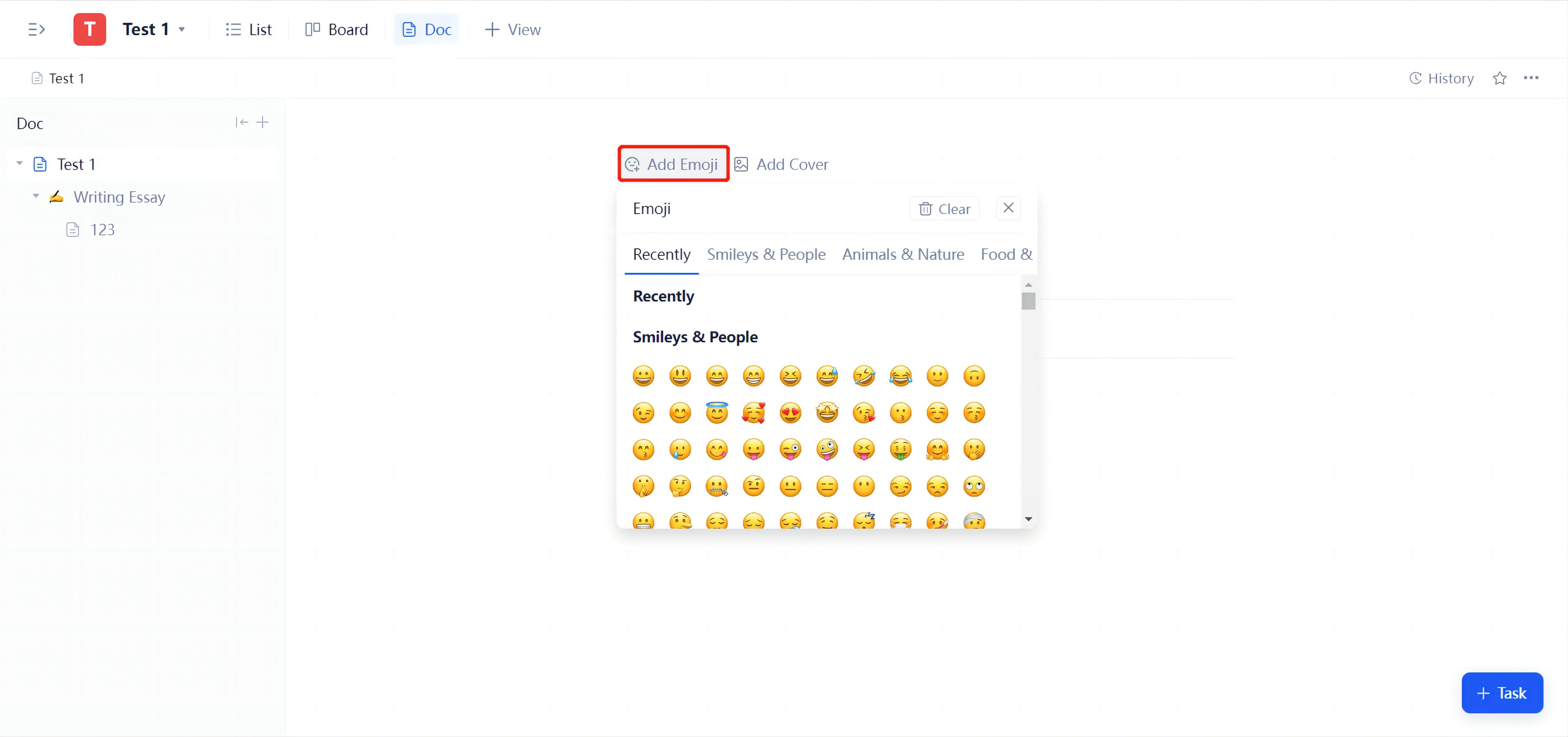 Tracup has implemented some beautiful covers as common use. However, if you are not satisfied with these covers, you can find more under "Search Images." Type a keyword, then it will pop out all related covers for you. Don't worry, we already paid for the copyrights of all images you can find on our websites.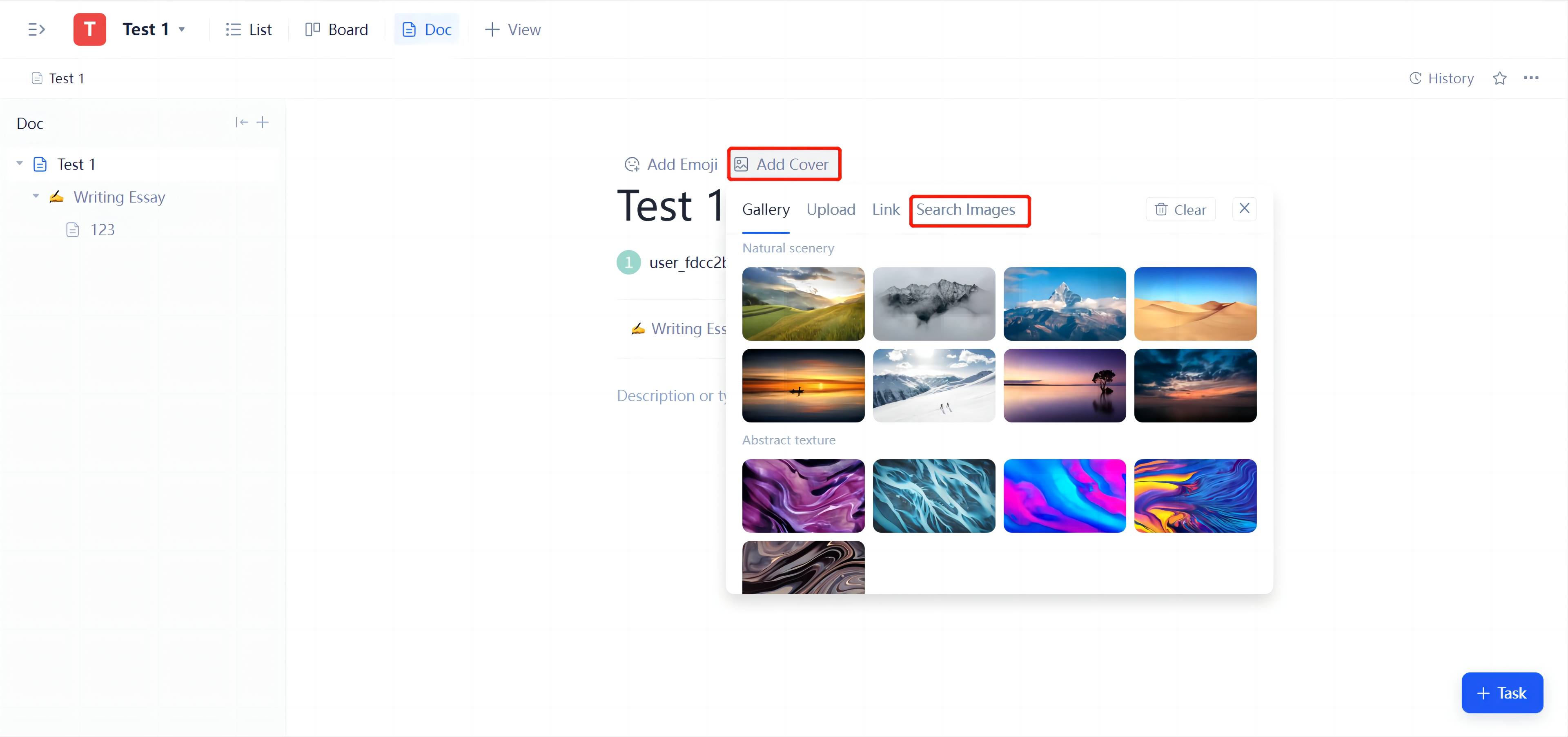 2. File Classification
Tracup now also allows users to create files in different classes. So that you can put any docs under any customized categories as you want.
Click "+" next to a doc name, give it a title, then you will have a new doc under its catalog.
Click the inferior doc name in the middle of a superior doc to switch to the inferior one.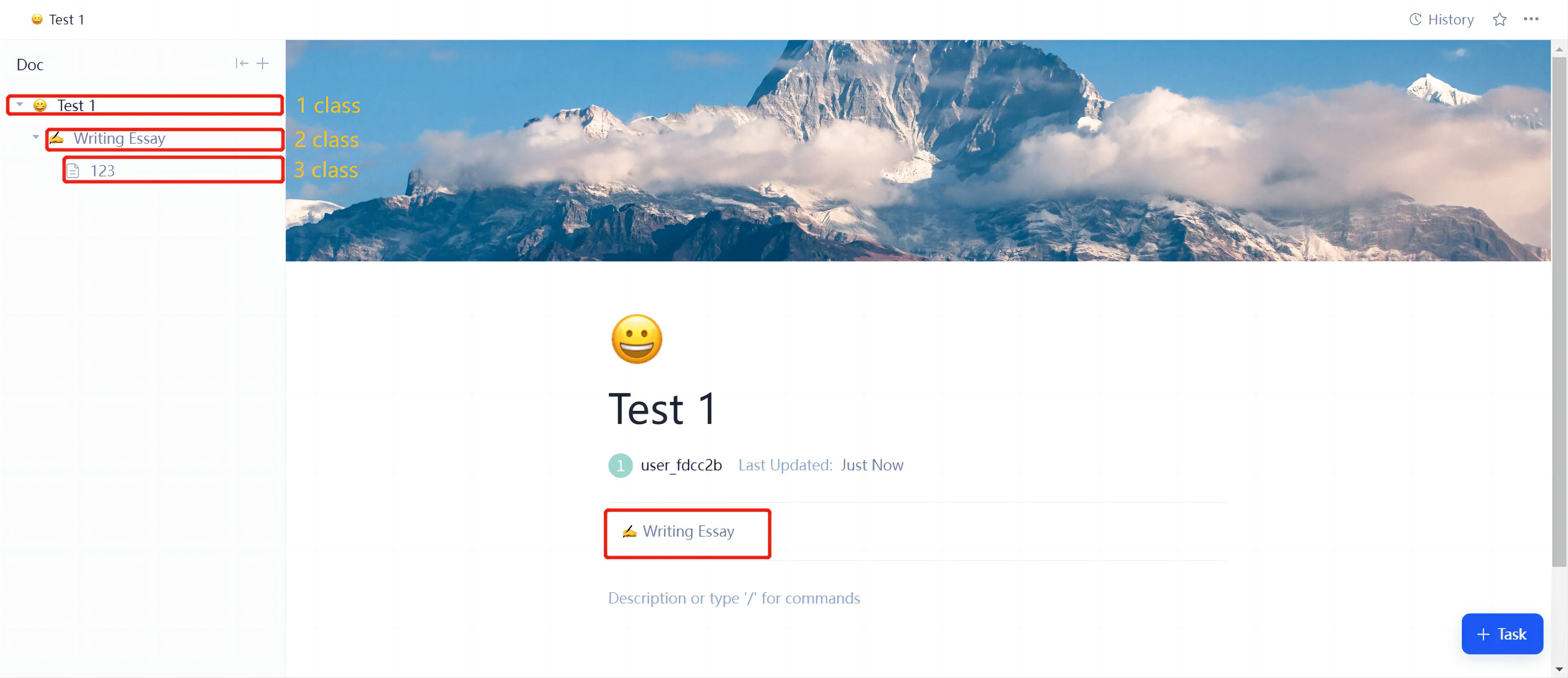 3. Edit History
Now you can find any edit history from the creation of your doc to the most recent changes of it.
Click History to view all changes in chronological order.
At the Operate part, you will have two options: View and Return.
View: click to open the content at a certain period as the Time says.
Return: get back to a certain version if you want.
Tips: make sure you choose the right version. Check it a third time before applying.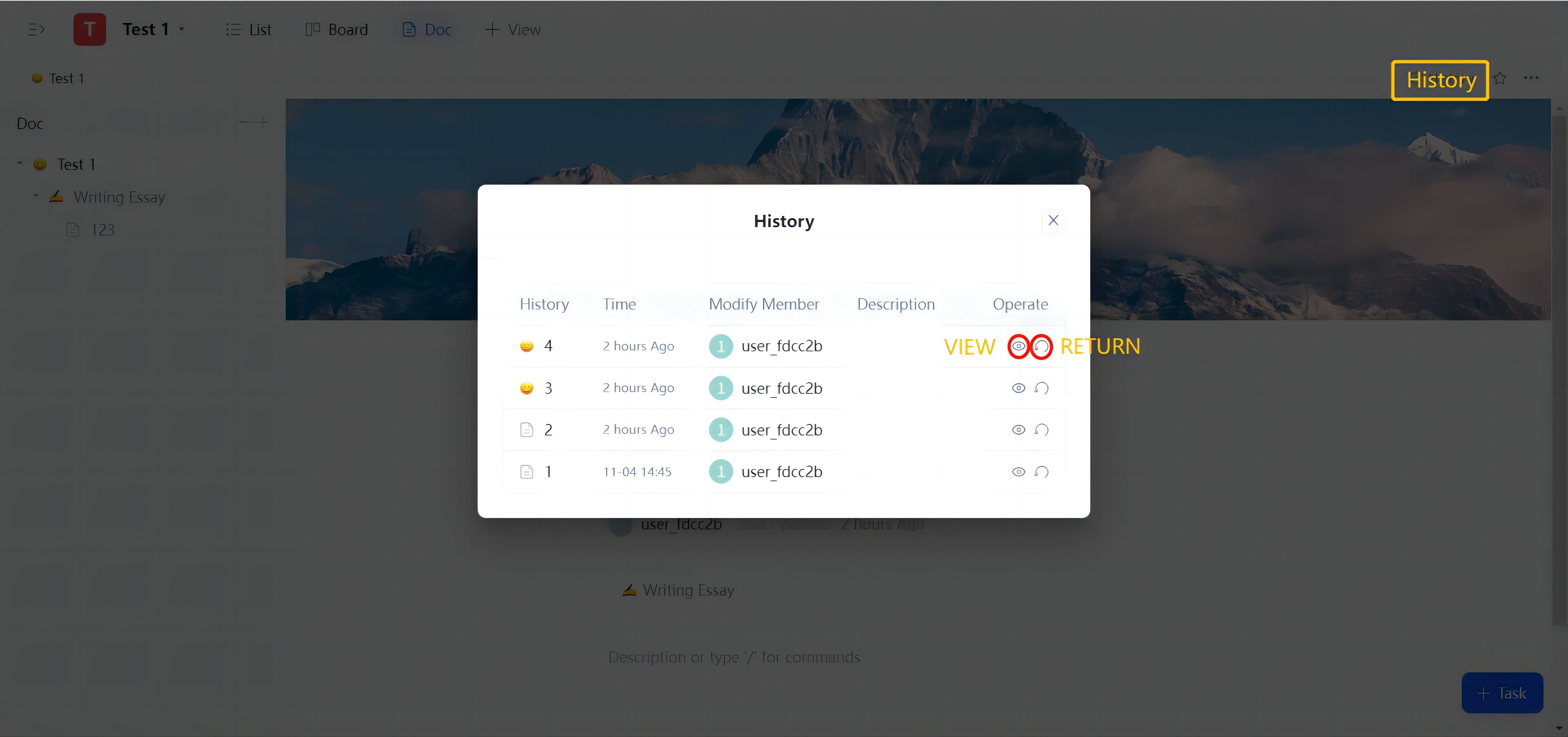 Here are all recent new features that our IT team developed. We hope you would enjoy these new features and use them properly.
Feel interested in Tracup? Come and visit our website for more help!