How to Use Gantt Chart for Project Management and Examples for Success
Are you looking for a way to manage projects more effectively? Discover how to use Gantt charts for project management, including examples of successful projects.
Gantt charts provide a graphical representation of a project plan, detailing the tasks and timeline to improve project planning and organization. Find out how to construct a Gantt chart and utilize it to maximize productivity and resource utilization for your project. Understand how to develop milestones and set objectives for a successful outcome. Learn about the features and benefits Gantt charts can provide for you and how to effectively use them for project management.
Keep reading to learn more about how Gantt charts can help you manage projects more effectively! Navigate the contents table below:
Introduction to Gantt Chart
Using Gantt Chart for Project Management
Benefits of Gantt Chart project management
Gantt Chart Examples for Success
AI is innovating Gantt Chart project management
Let's go!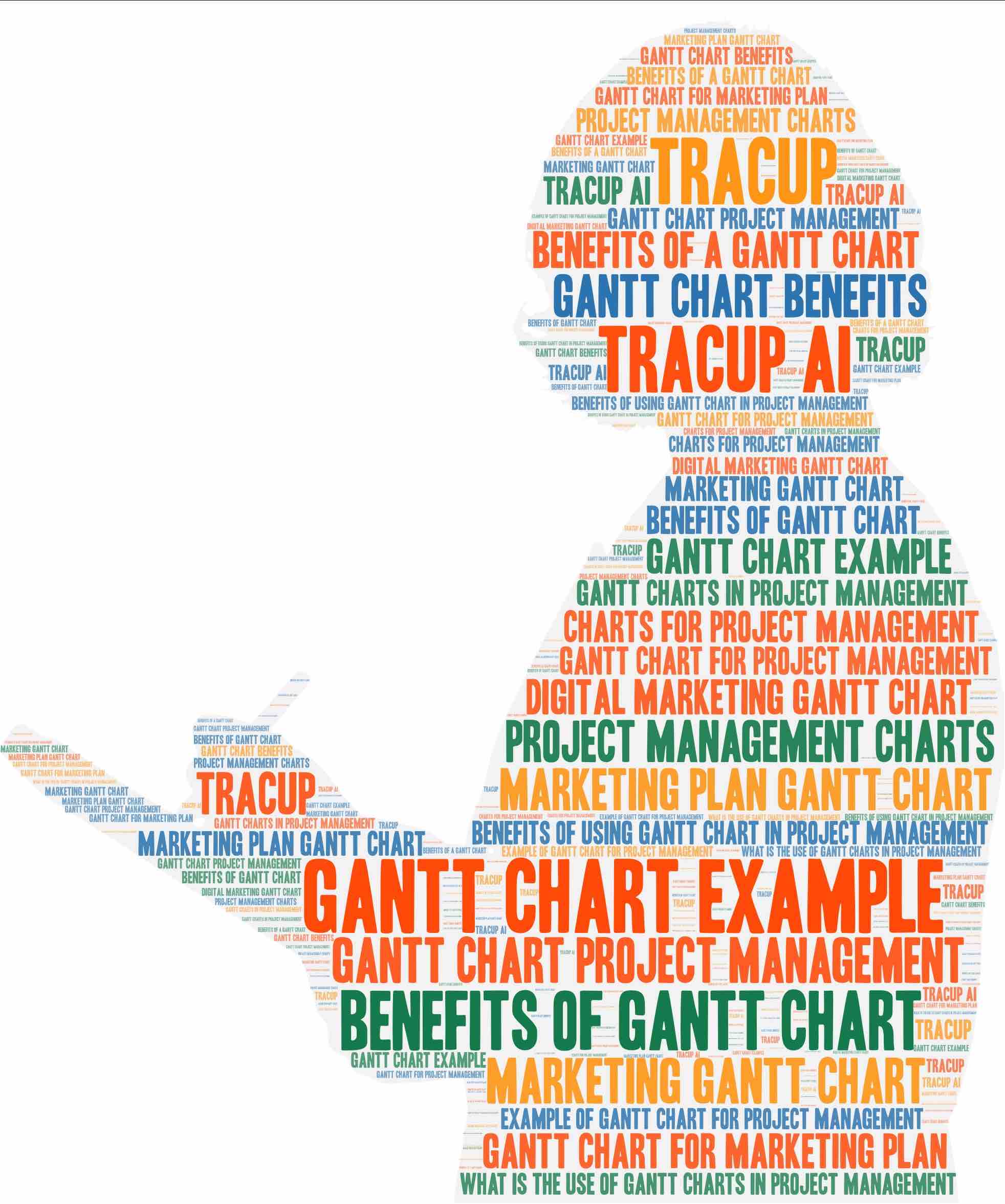 Gantt charts are visual tools used for depicting the timeline and progress of a project. They're an effective way to represent the various tasks and deadlines associated with a project and are a valuable part of project management. Essentially, they allow you to plan and track the progress of a project in an organized, visual way.
1. Introduction to Gantt Chart
Gantt chart is a type of bar chart that visually illustrates the start and end dates of a project, as well as its task dependencies. It was first developed by Polish engineer Karol Adamiecki in the early 20th century. However, it was American engineer Henry Gantt who popularized their use in project management. Today, Gantt charts are one of the most popular tools for managing projects.
The Gantt chart is a visual tool that is commonly used in project management. It enables you to see the tasks that need to be completed, as well as the dependencies between those tasks. The Gantt chart also shows you the start and end dates of each task, as well as the resources that are required for each task.
Creating a Gantt chart can be a helpful way to get a high-level overview of your project. It can also be a useful tool for communicating your project plan to stakeholders. If you're new to Gantt charts, this article will give you a quick introduction to how they work and how you can use them in your project management.
2. Using Gantt Chart for Project Management
Gantt charts are an excellent way to manage and visualize complex projects. They can be used to plan and track the progress of a project and break complex tasks into smaller, more achievable steps.
The most common use of a Gantt chart is to plan, manage, and track the progress of a project. This is done by plotting each task or activity in the project on the chart along with specific deadlines and start and end dates. This provides all team members with a clear view of the timeline and progress of the project, allowing them to work together toward the completion of the project.
Gantt charts are also used to identify potential issues or risks that could arise, which can be addressed before they become a problem. They can also be used to identify areas of concern to take proactive corrective action. Additionally, Gantt charts are an effective tool for ensuring that the project is completed on time and within budget.
3. Benefits of Gantt chart project management
The most significant advantage of utilizing online Gantt charts in project management is that you can view everything relevant to the project in one spot. These charts may be used by project managers to see who is working on what, offer input on specific tasks, and send pertinent information to them. This enables him to interact more effectively with team members and strengthens their working connections. A Gantt chart software allows you to see the development of a project and plan tasks so that they do not interfere with the overall progress of the project. Because you can observe the progress of activities in real time, it allows you and those working on a project to have a better picture of how things are evolving.
More clarity leads to greater comprehension, which leads to the effective execution of a project. Using Gantt charts during project management helps both project managers and teams to track team progress, emphasizing both huge victories (such as completing a job on time and meeting a milestone ahead of schedule) and catastrophic failures. One of the trends that are predicted to dominate the field of project management in the next years is remote work. A Gantt chart displays each team member's duties and milestones in a project so that everyone is aware of his or her obligations. Transparency in the work process promotes collaboration, honesty, and humility among the team. It allows supervisors and team members an equal opportunity to emphasize how frequently they go above and beyond expectations and receive praise at work.
Be aware of the status of your projects
Better team cohesion and communication
Minimize resource overload;
Track project progress
Recognize task dependencies and overlapping activities
Become more lucid.
Improve your time management.
Increase flexibility
4. Gantt Chart Examples for Success
As Gantt charts are useful for a wide variety of projects, there are several different examples of successful projects.
One example of a successful project using Gantt charts is a project to build a new product. The Gantt chart tracks the various tasks of the project, such as research and development, design, manufacturing, and final testing. This allows the team members to see the timeline of the project and stay focused on the completion of each task.
Another example is a project to build a new website. The Gantt chart tracks the various tasks that need to be completed, such as designing the website, writing content, coding, testing, and launching. By tracking the progress of each task on the Gantt chart, everyone on the team can see which tasks have been completed and which ones still need to be finished in order to successfully launch the website.
On Tracup, the Gantt chart is presented as a timeline. The progress of the project is clear.
When you select the Gantt Chart view, you can visualize the progress of your tasks. Anyone can catch the progress of the task time view to ensure that each task is running as planned.
In Gantt Chart mode, the task board is divided into three main sections which are: Task Name, Task Progress, and Gantt Chart Panel. The time bar in the panel corresponds to the name and progress of each issue in the sidebar. Mouse over the issue You are prompted with the name of the issue, the specific start and end times, the duration, and the progress. Click the question bar to jump into the question details.
Click the problem progress bar, indent left and right to modify the problem start and end time, and drag and drop to adjust the problem start and end date.
Here are a few examples to give you a quick insight into using templates for Gantt chart project management effectively.
Strategic Marketing Plan Template
Imagine climbing Mount Everest solely on gut instinct. Without a well-thought-out strategy to lead the way, you wouldn't go very far.
Digital Marketing Plan Template
Every current marketing plan includes digital marketing. This is because it's an affordable approach to reaching the people who matter: your target audience.
Tactical Marketing Plan Template
A marketer's blood runs with strategy. It doesn't only come easy to concentrate on your next big objective; doing so feeds your marketing fire.
Want more? You can access the project template center, there are pre-made templates accessible for Gantt charts and many common tasks such as sales management, OKR administration, and CRM project management. Custom fields increase the number of columns that can be displayed in list views, boards, files, and wikis.
5. AI is innovating Gantt Chart project management
Tracup is an intelligent AI-driven project management platform with Gantt chart capabilities that helps teams manage their projects more effectively. It simplifies project planning and management by automating processes and using AI to recommend intuitive workflows for users to follow.
Tracup helps with Gantt chart project management by providing an efficient, visual way to track project automation and progress. Its AI-driven capabilities make it easy to create a timeline, assign tasks, and manage project data. This can help to ensure that all tasks are completed on time and accurately. With Tracup, teams can calculate the duration of projects, analyze the relationships between tasks and resources, and visualize the progress of a project in a Gantt chart.
Tracup's AI can make managing Gantt charts more efficient. For example, it can recommend project plans and timelines based on past projects and intelligent insights. It also provides users with real-time analysis and insights into the project's performance. This helps teams to identify opportunities for improvement and to make informed decisions.
Obviously, Tracup is a great tool for teams to take advantage of to manage Gantt chart projects more efficiently and effectively. It allows users to automate project processes, save time, and create comprehensive Gantt charts to analyze the performance of their projects.
Read more about Tracup AI: https://www.tracup.com/blog/How-Tracup-AI-is-Changing-Project-Management-and-Knowledge-Work-Productivity
Hit Tracup to Use Gantt Chart for Project Management and Examples for Success right away!