Are you ready to maximize your efficiency with a task management solution? Learn more about the powerful benefits of task management, from organizing complex daily tasks to streamlining communication, and learn how to make the most of a task management system to get things done.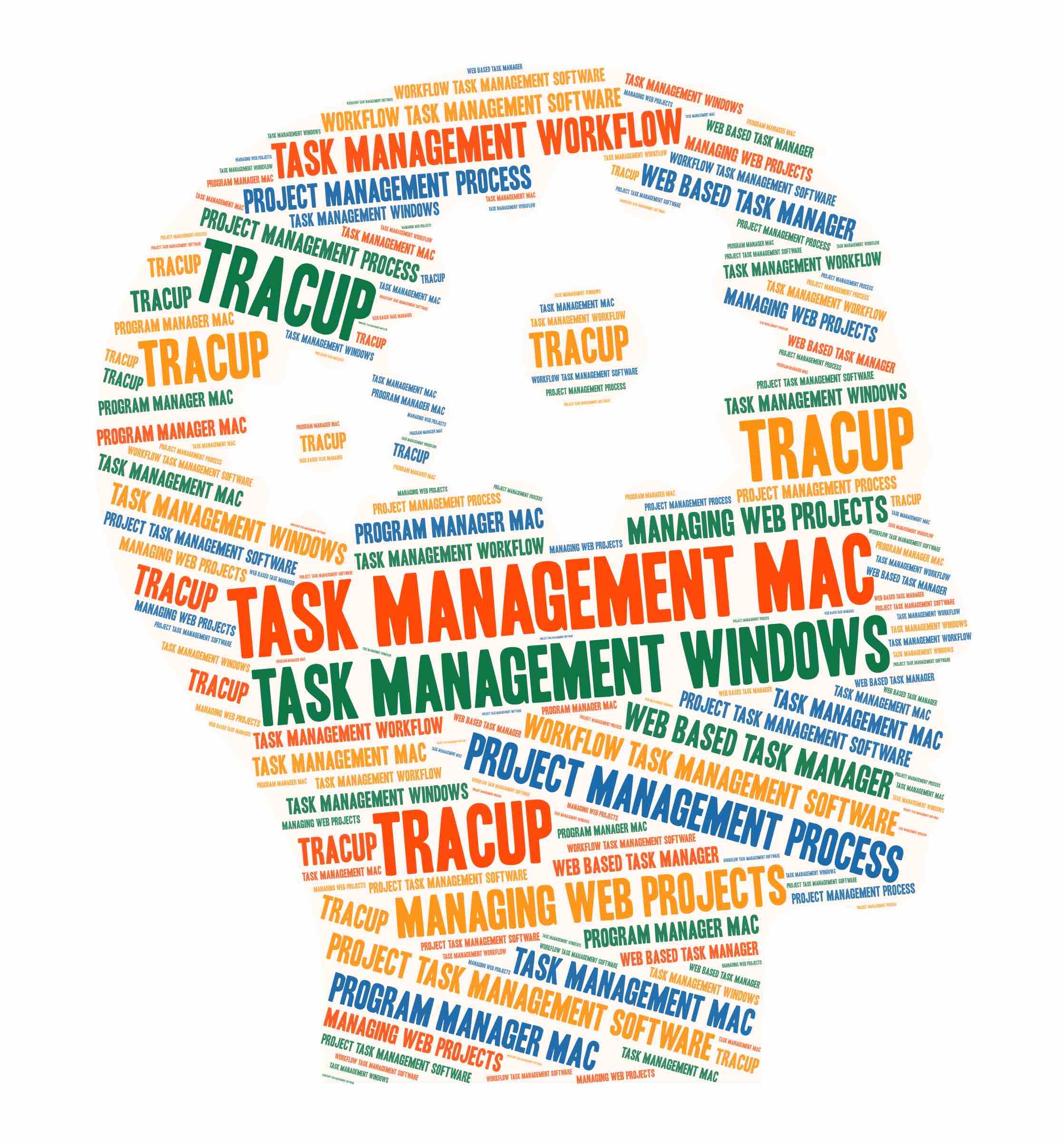 1. Definition of Task Management and why it is important
Task management is the process of organizing and managing organizational tasks. It involves a set of processes, procedures, and tools for managing tasks that are required for the completion of business objectives. Task management is important as it helps to ensure that tasks are completed on time and to the desired quality standards.
Task management is often seen as an integral part of the overall project management process. By having well-defined processes in place, project managers can efficiently and effectively manage tasks from beginning to end. This in turn helps to ensure that tasks are completed within the specified budget and within a reasonable timeframe.
Task management enables organizations to plan, organize, and coordinate tasks in a way that maximizes productivity and results in successful project outcomes. It also helps to ensure compliance with regulatory requirements, as well as streamline processes, reduce costs, and increase efficiency.
Task management is important because it helps to reduce the risk of error, increase control over tasks, and improve communication among teams. It also helps to reduce costs, increase the speed of delivery and maintain customer satisfaction. Additionally, task management helps to ensure that tasks are executed in the right order and at the right time. This is important because tasks that are executed in the wrong order may lead to costly delays and suboptimal results.
In conclusion, task management is an important part of any organization's project management system and helps to ensure that tasks are completed on time and to the desired quality standards. By implementing task management processes and tools, organizations can better manage tasks, reduce risks and improve efficiency.
2. Task Management Software for Mac and Windows
Task management software is a type of program that helps users plan, organize, and manage their tasks and projects. It is a multi-functional tool that can help people stay productive and efficient in their daily lives. The software is designed to help users organize their tasks, prioritize tasks, and keep track of the progress of their projects.
There are different types of task management software available for both Mac and Windows users. These software applications come with a wide range of features and benefits, such as the ability to customize task and project views, collaborate with others, and even include project analytics.
The software is designed to streamline the process of managing tasks, projects, and deadlines. It can help streamline tasks and manage workflow efficiently. The software is user-friendly and comes with a wide range of customization options, allowing users to customize the interface to fit their needs.
The task management software for Mac and Windows is designed with ease of use as its main goal. It is designed with robust tools for the easy task and project monitoring, as well as a built-in reporting system to track progress and performance. The software is designed to provide a complete overview of all tasks, projects, and associated deadlines.
The software is designed to be fully integrated with the operating systems of the users, allowing them to create and manage tasks on their own devices and access everything they need to manage their tasks in one place.
Task management software for Mac and Windows is designed to improve user productivity, saving users valuable time and resources. It is designed to simplify the process of planning, organizing, and managing tasks and projects, allowing users to focus on more complex tasks and eliminate the need for manual task management. With the help of task management software, users can easily manage their tasks and projects with ease.
3. Benefits and Features of Task Management Software
Task management software has become an essential tool for businesses around the world. It has enabled teams to streamline processes, increase efficiency, and boost productivity. There are many benefits and features of task management software that make it so popular.
One of the main benefits of task management software is its ability to increase visibility. This type of software automates tasks, meaning that teams can easily monitor and track tasks as they're completed. It eliminates the need for busy work, so teams can focus on more important tasks. Additionally, tasks are automatically assigned so that everyone is accountable for their work. This ensures that progress is tracked in real-time and deadlines can be properly maintained.
Task management software also provides helpful features. Project timelines and Gantt charts allow teams to visualize their progress and plan out their workflow in an organized manner. This makes it a breeze to coordinate tasks between different people and departments. Plus, the software often comes with built-in reporting tools, so teams can quickly generate reports on task completion and performance.
Team collaboration is also improved through task management software. Team members can share resources, exchange feedback, and assign tasks on one platform. This eliminates the guesswork of figuring out who is doing what and when. Plus, many task management software programs support integration with other applications, giving teams the ability to access data from across their business.
Task management software is an invaluable tool for businesses. It gives teams visibility and control over their tasks, allows them to easily collaborate, and provides helpful features like project timelines and reporting. By taking advantage of task management software's amazing benefits and features, teams can become more productive and efficient.
4. How does Task Management Software work?
Task Management Software is a type of software application designed to help businesses, managers, and teams better manage their tasks, assign tasks to members and monitor progress. The goal of this type of software is to manage and track the progress of tasks assigned to individuals or teams, allowing individuals or teams to work more efficiently.
Task management software usually provides a simple interface that allows users to enter various tasks and assign them to individuals or groups. The tasks may be simple, such as "filing paperwork" or more complex such as "conducting market research" or "developing an advertising campaign."
Most task management applications will track the task from start to finish. This can include the creation and assignment of the task, its status, who's working on the task, the priority of the task, and any other pertinent information related to the task. Task managers often let users assign tasks to multiple teams or groups of people, sort them by priority, or assign deadlines. Task management software can often be integrated with other organizational software, such as time-tracking tools, project management tools, and task reminder applications.
Task management software can also generate reports, allowing users to have a complete overview of all tasks and the progress of each. These reports can be tailored to provide specific information relevant to a team or project. Reports might also include an analysis of the completed tasks, a list of tasks that are still pending, and the progress of those tasks.
Task managers allow the user to set reminders, provide notes, assign deadlines, and prioritize tasks. This helps users more efficiently organize tasks. Task managers are great tools for both individuals and teams to improve the way they manage their tasks and increase efficiency.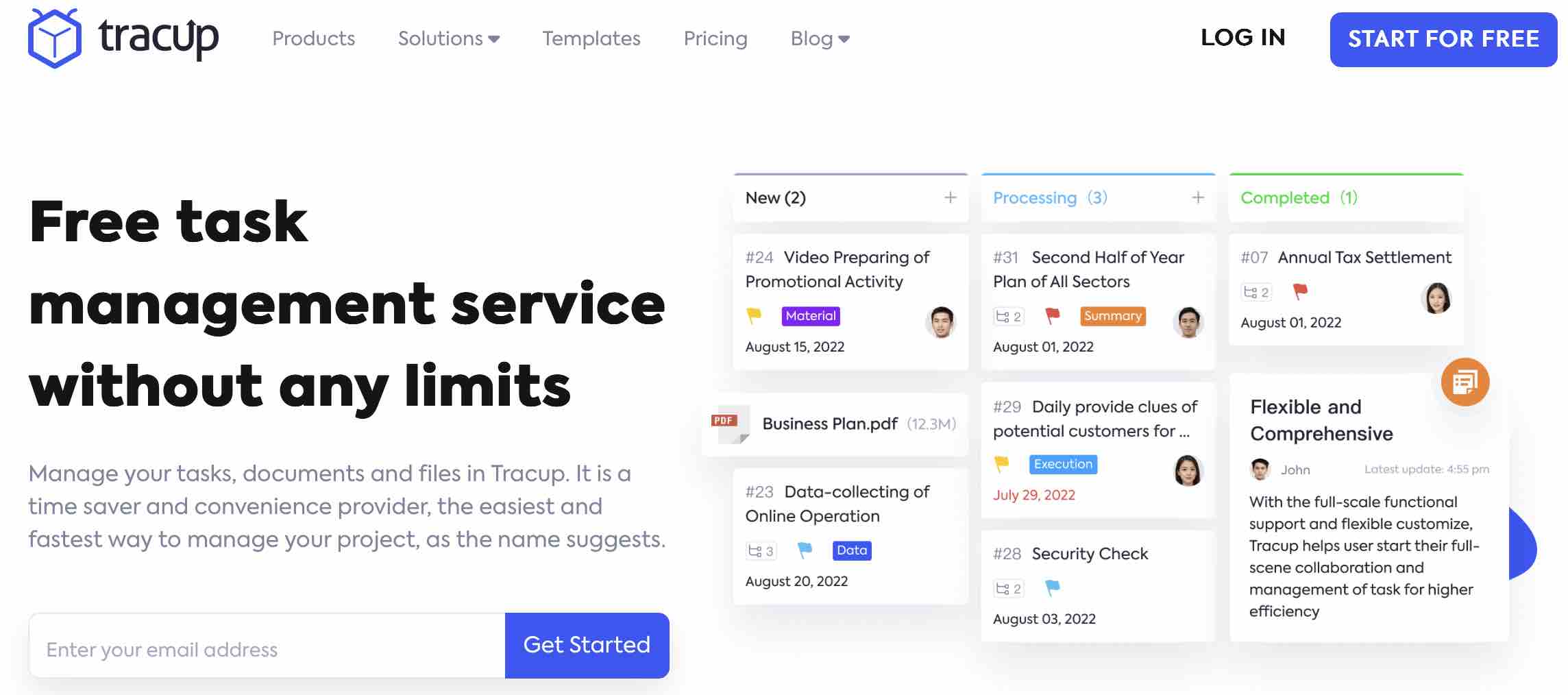 5. Encouragement to Try it for Maximum Efficiency
Tracup is a leading task management program that helps tech professionals and enthusiasts to streamline their workflow and become more productive. It offers powerful features such as task delegation, task tracking, project timeline, task history, and notes. With Tracup, you can easily keep track of your projects and tasks, get reminders for upcoming due dates, and organize tasks into clear project lists.
Tracup helps you manage tasks on both Mac and Windows. It's web-based and runs on any web browser. That makes it easy to access your data from any device, anytime and anywhere. On both Mac and Windows, you can see your tasks in the "Today" or "Next 7 Days" lists, and they are easy to find with drag-and-drop filters. In addition, Tracup offers several task-organizing features to keep you organized. These include tags for easier searching, tracking for time spent on tasks, team member assignments for tasks, and a comment box for discussing tasks.
Tracup also simplifies communication between team members. It enables users to assign tasks to other users, including comments to be read by the task assignee, and track the task's progression.
Tracup task management is an excellent choice for businesses, organizations, and professionals alike looking for an organized and efficient workflow. The cloud-based system offers a wide range of features to suit any workflow, and its easy-to-use interface makes it a preferred choice for tech pros. Tracup's task management will save you time, help you stay on top of tasks, and ensure that your projects go as planned.
Stay efficient and get more done with task management software! Find out what features you need to look for in good task management software, and how you can use it to increase your productivity. Hit Tracup at www.tracup.com right away.