With more and more tasks, members, status, and any other factors in your work space, it would be much heavier to find a group of target tasks. That's why the Tracup team built this unique filter system to help you locate a specific group of tasks by simple clicks!
Hi guys, welcome back to Tracup blog.
Users' convenience is always our top priority thing to work on. This time our IT team upgraded Filter feature to help our customers have better access to find the accurate tasks in need. Only a few clicks would help you locate your target. So, let's start our trials!
Quick Filter
A little reminder: One of the biggest ceremony this year– FIFA World Cup Qatar2022, is on fire. Tracup recently came up with a great template FIFA World Cup Qatar 2022 Schedule to help fans who are concerned about this huge occasion to track Team Stage, Game Date & Time, Results, and other important information about Qatar World Cup.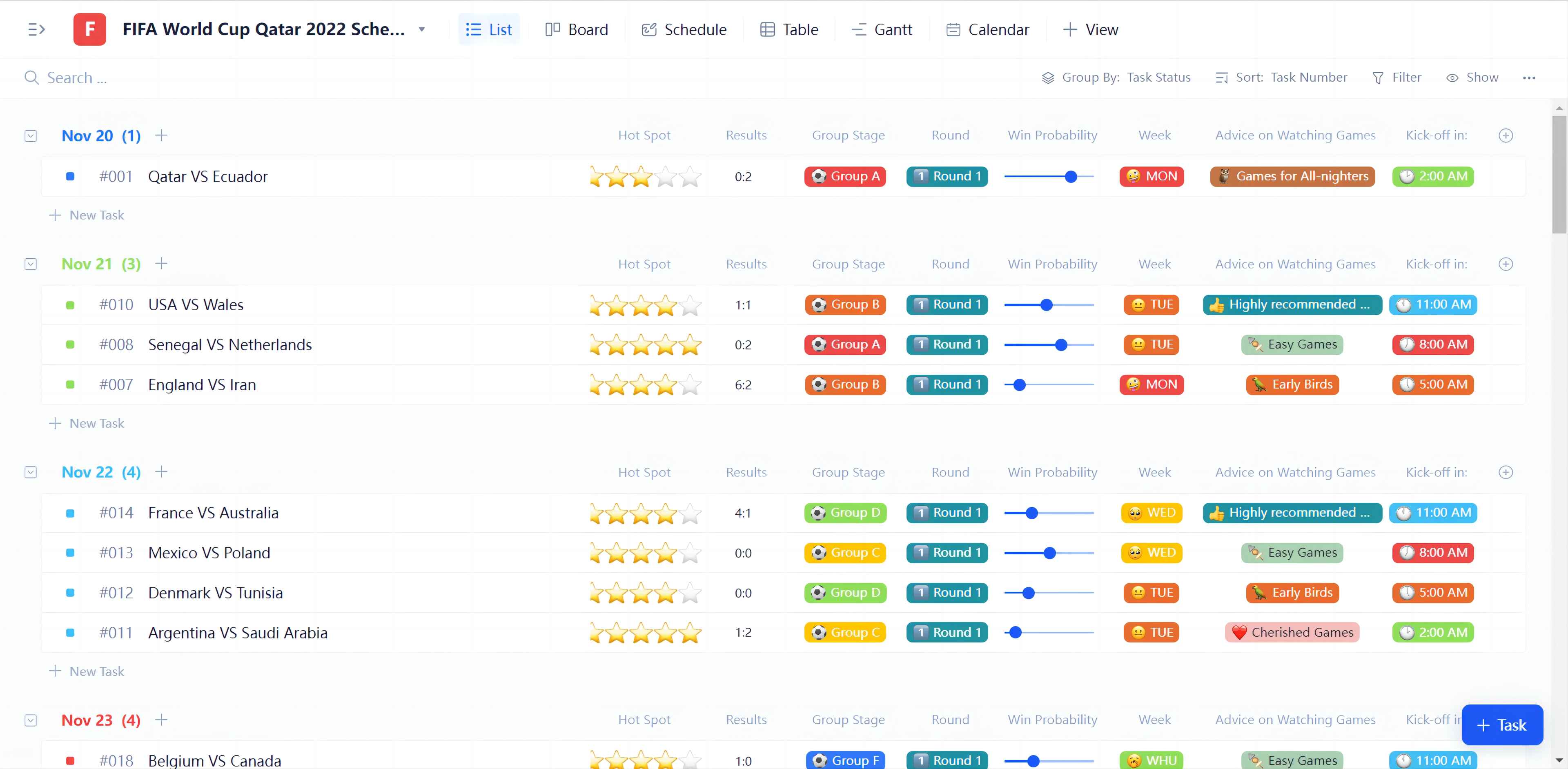 This time, we are going to use this amazing template as an example to show our new Filter feature to the audiences.
Simply click Filter at the top right corner to open Quick Filter selection. You can choose any conditions by existing Type, Status, Priority, Creators, and etc.
Also, combinations of more than one condition are feasible. For example, you can choose Nov 20, Nov 30 as a combinate result, or you can choose Nov 20 with High Priority tasks as a final result. In Tracup, our users can do whatever they want!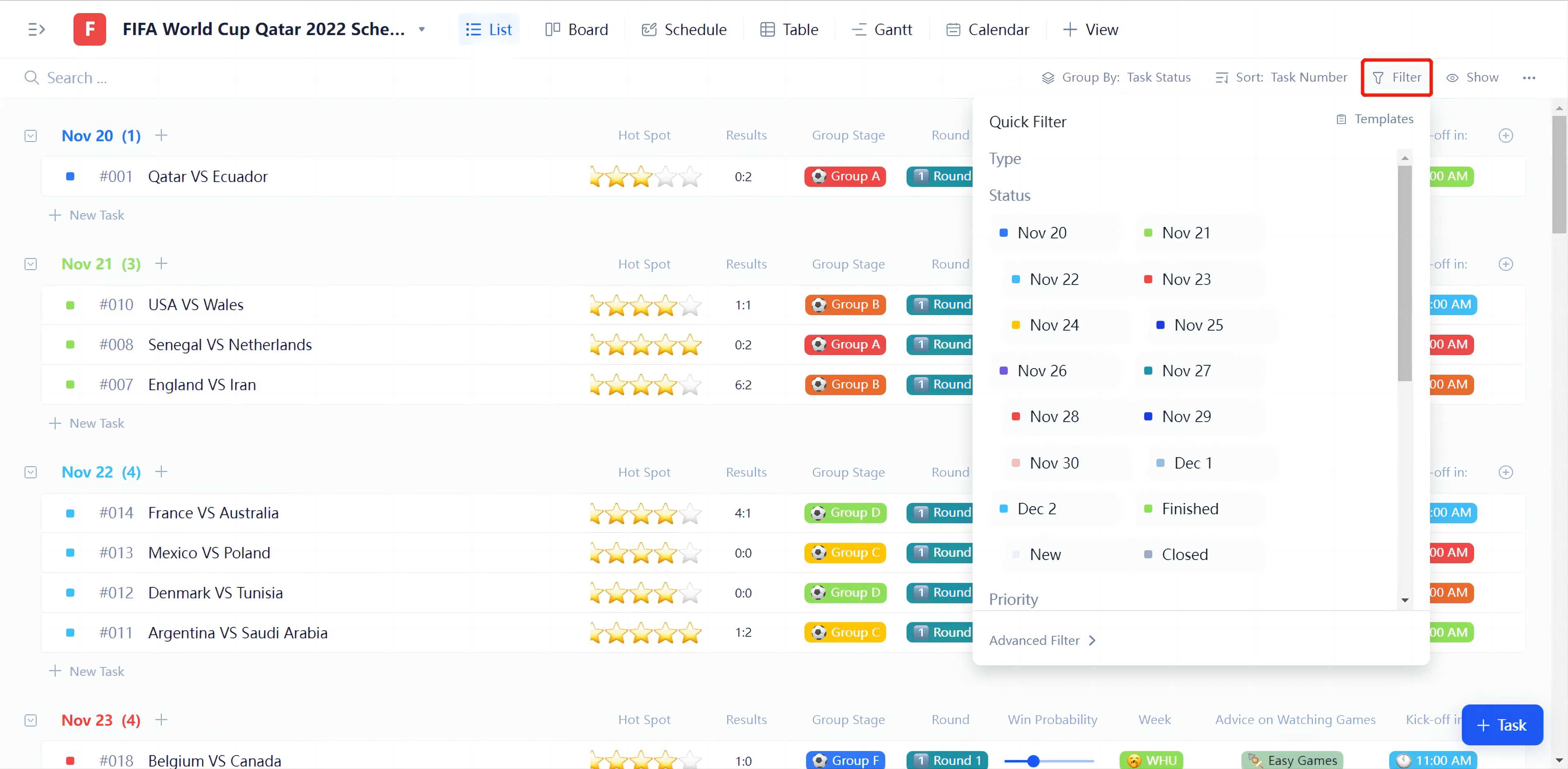 Advanced Filter
If you have a more detailed request, Tracup also allows users to search for more tiny tasks via our Advanced Filter.
The entrance of Advanced Filter is at the bottom of Quick Filter.
To use this feature, you should hit "+ Filter Condition" to add a specific order such as "Task Type," "Creator," or "Create Time." Then choose "Include" or "Not Include" as a category.
Thus, you will get a specialized filter result.
Tracup team will never stop working on new features in order to serve our valuable customers. If you have a special need that is not accessible in our software, feel free to send an email or contact our online assistance team. We will be more than happy to help you with any question about our product!
Feel interested in Tracup? Come and visit our website for more help!