2022 is a big year in the 21st century, the pandemic almost passed, and people are getting used to working remotely. Tracup, as one of the most responsible companies, did our best to enhance the experience of asynchronous work in this special scenario.
The vitality of a person comes from the blood output of the heart every second, while the vitality of a product comes from a team constantly updating and iterating, upgrading and improving day and night. In the past year, the Tracup team has used its best efforts to improve this product, making it grow from a tree with only a few branches to a tree with countless branches.
You can either read this blog or watch a video below. This video is about 9 minutes length.
1.Template Center
This year, Tracup team has created over 700 templates, including 3 types, 3 levels, and 17 different industries. We target is that people from any industries would find a easier way during working by using our premade templates.
a. Doc Template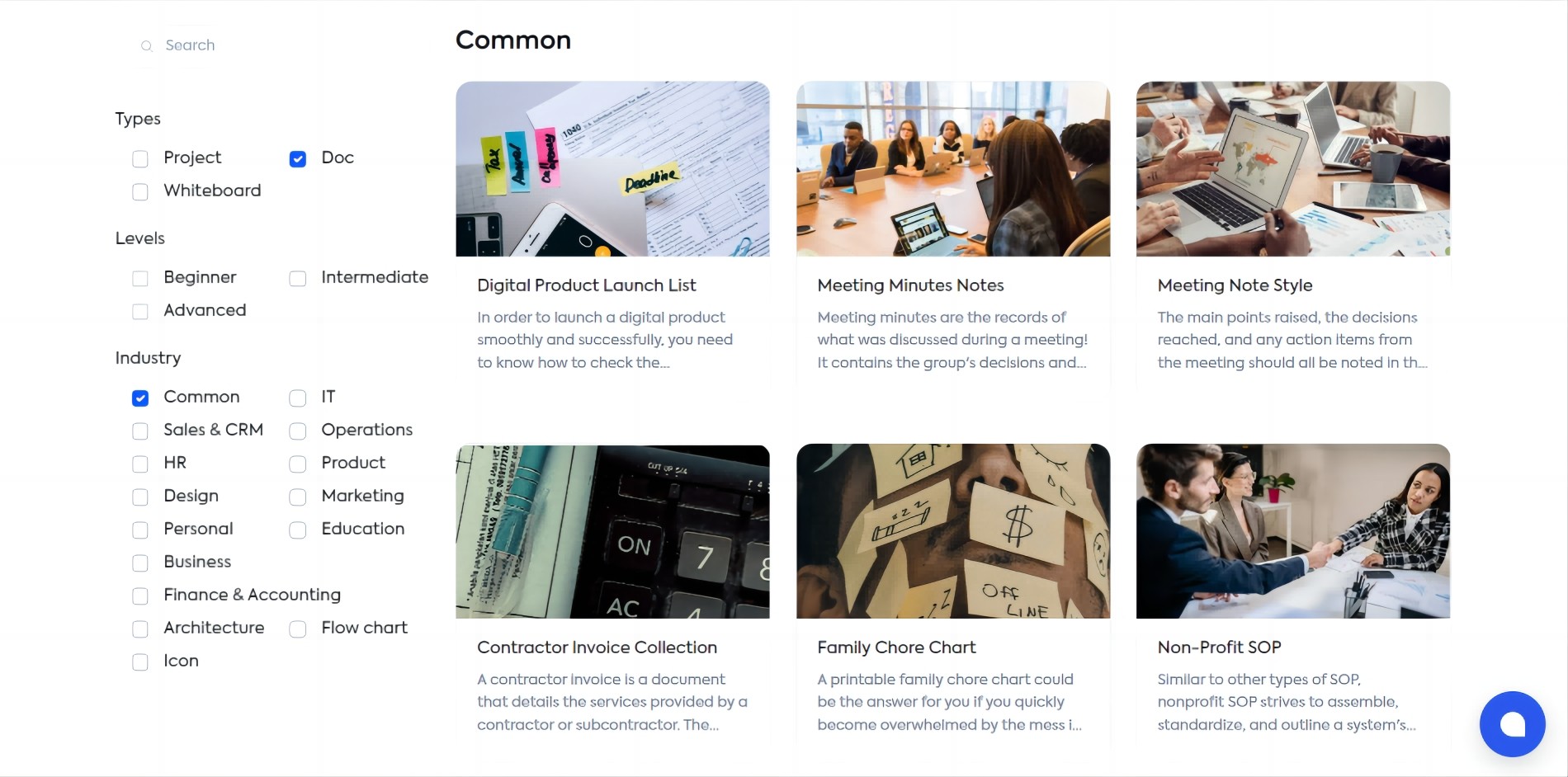 The doc template is an all inclusive template form. Users can edit text, pictures and tables on it. This template is generally applicable to checklists, contracts, script editing and other partial text work.
Table editing
At the beginning of table editing, our table chart was only a chart with some simple features. User were only able to add/delete rows and drag to change the size of each cell.

However, after months of effort, our table editing got lots of improvements.

Cell Colors are editable;

Slash Order is implanted into each cell;

Users can merge and split any cells;

Feel free to add emojis, pictures, checklist, order list and more.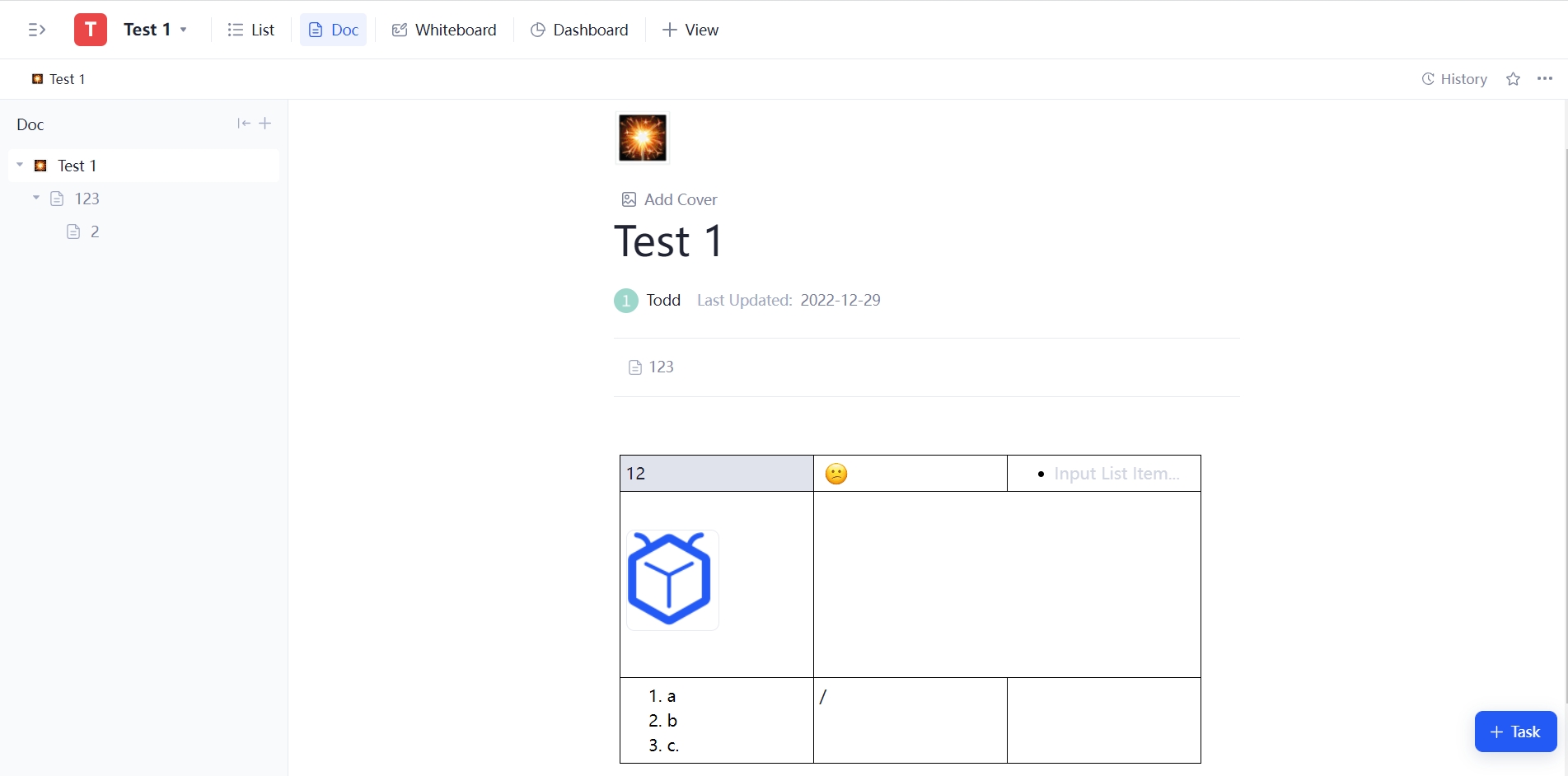 b. Whiteboard Template
After making a bunch of Doc templates, we realized that in the process of work collaboration, it might be useful to have mind mapping templates to help our clients better visualize their ideas and brainstorming results.
That's why we built those amazing whiteboard templates.
The spirit of DIY is shown in this flexible creative zone.
Users could find any theme of brainstorming, task management, idea collection, or more purpose of templates in our whiteboard templates center.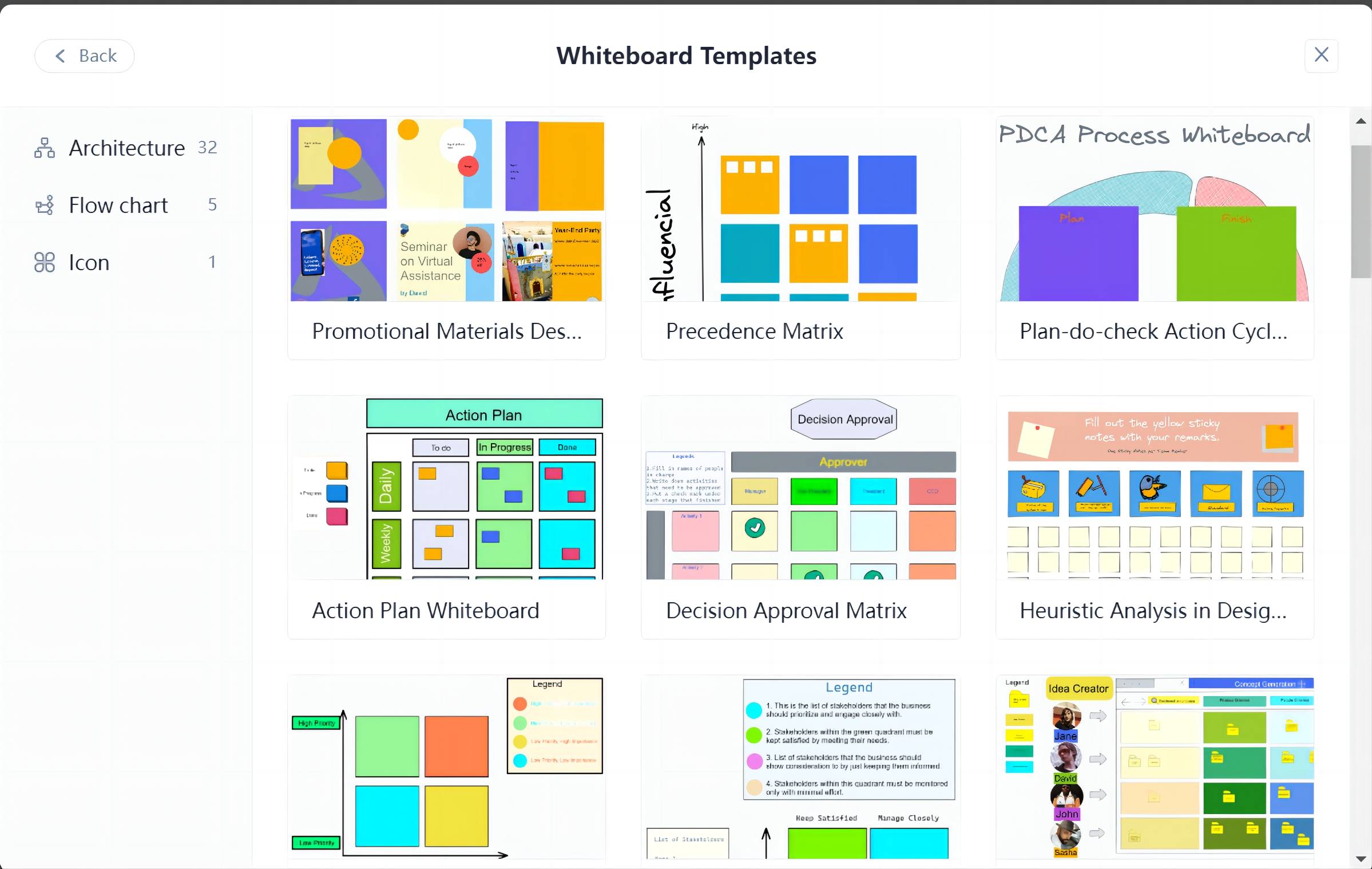 2.Views
a. Dashboard View
The old "Overview," the new "Dashboard."
In the past, this view only provided a few diagrams of statistics. After days of improvement,Dashboard now collects dozens of different statistical methods to facilitate users to track all kinds of information, including task completion, participants, proportion of tasks completed, etc.
Data analyst, team leader, and manager would be obsessed with these amazing tools. They can easily track everything by simply adding a related "Widget."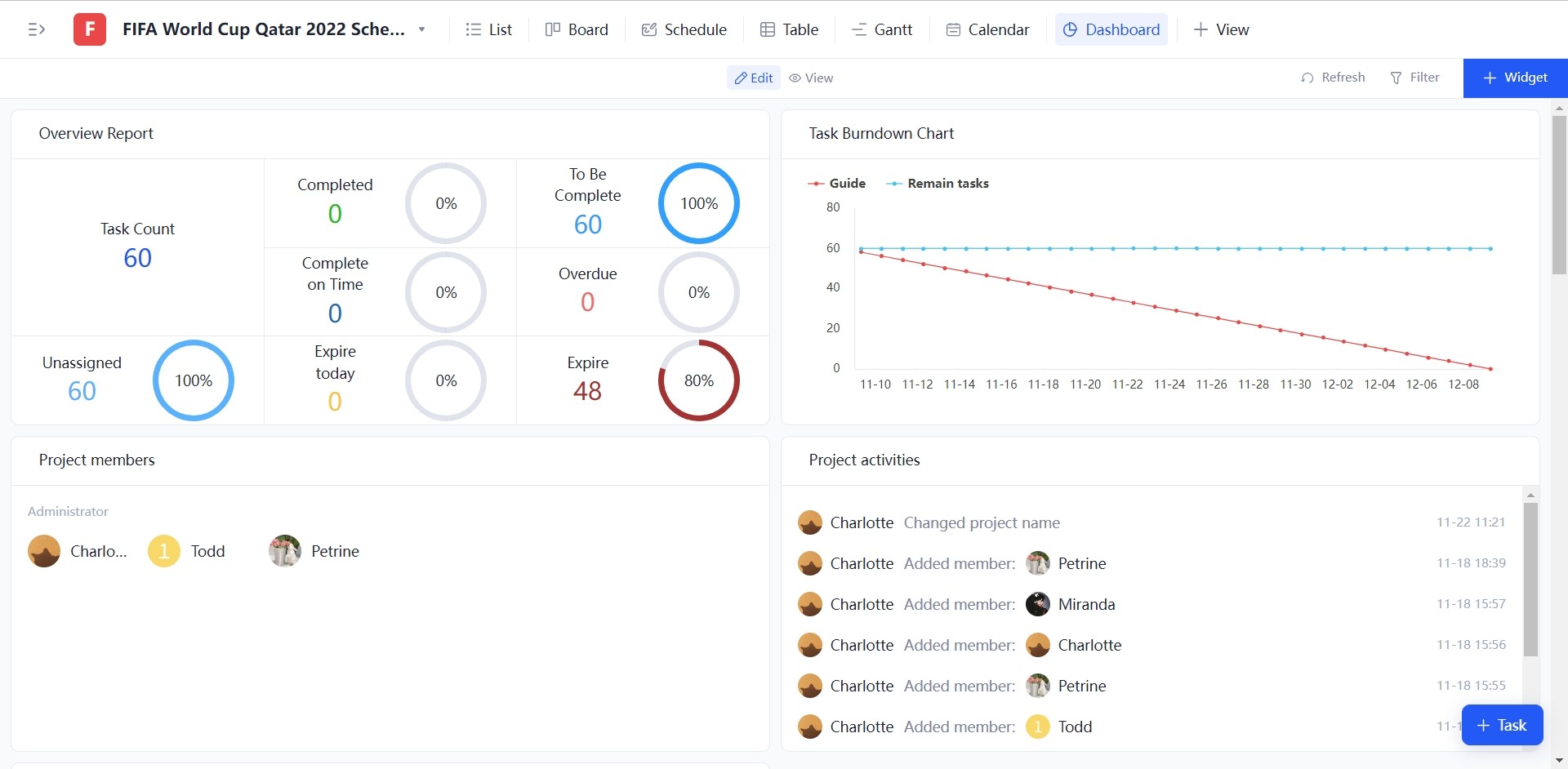 b. Gantt View
Before the adjustment: the old Gantt bar only showed 2 colors and a vague timeline.
After the adjustment: all the bars would match the color of your task status, and the length would follow the exact date, hour, minute correctly!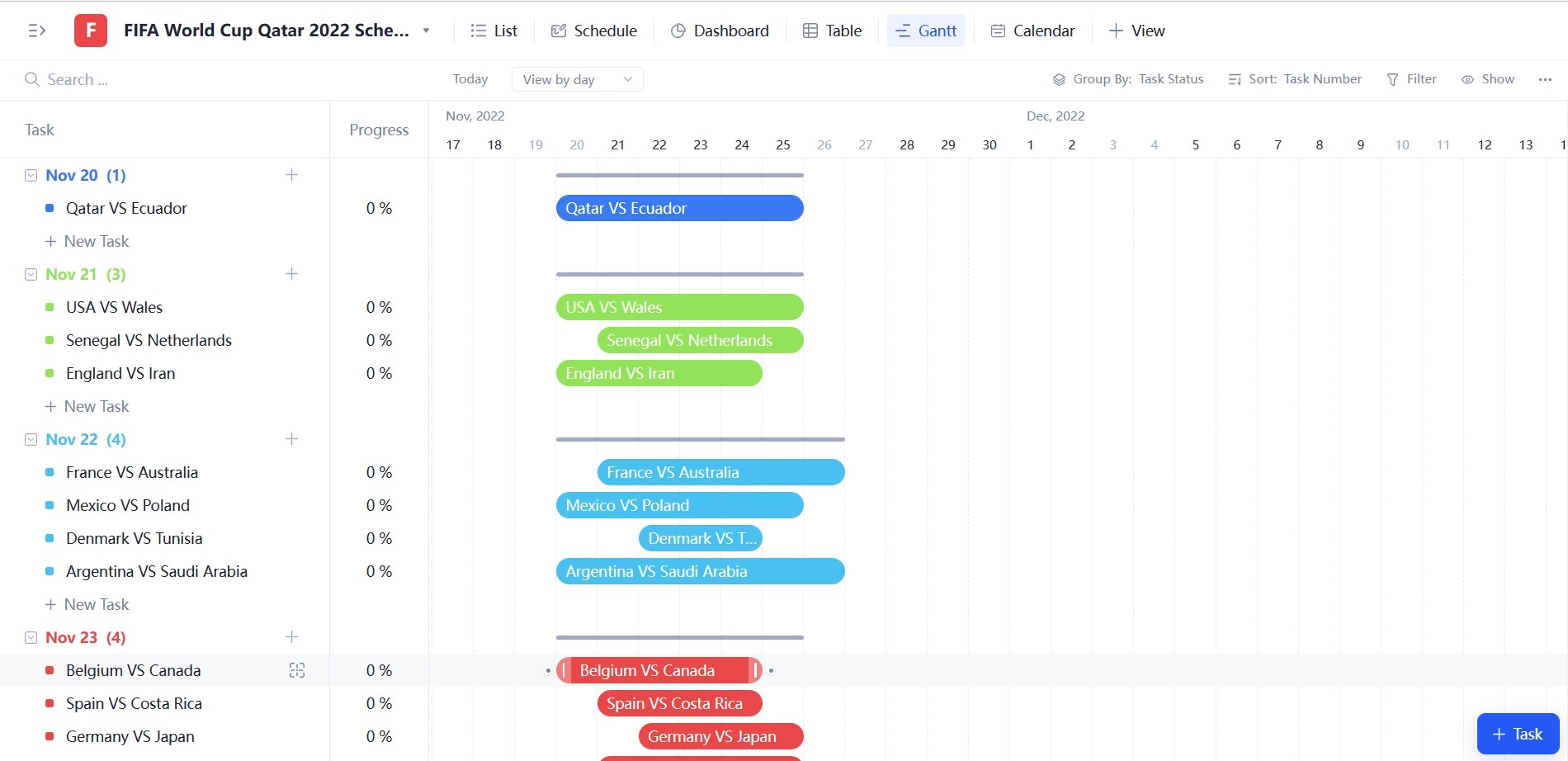 Building a normal online workflow management tool is not our final goal. What Tracup want to achieve is to make our product an asynchronous work tool that users can skip the process of using other apps/software to connect with colleagues, instead, we would like to provide our valuable client a place in Tracup where they can easily exchange ideas about tasks, comments, opinions, status, and any other information.
And Tracup has done so!
In our new comment module, a participant could mention someone with a specific task, and add more details to it. People who have been mentioned would receive a notification on the left. Once a task is finished, the assignee could click the box that says "To Solve" and make it "Resolved."
In this way, everyone on Tracup would get a real-time message about their assigned work. Our clients do not have to switch to email, WhatsApp, GroupMe, or other communication tools to notify their colleagues.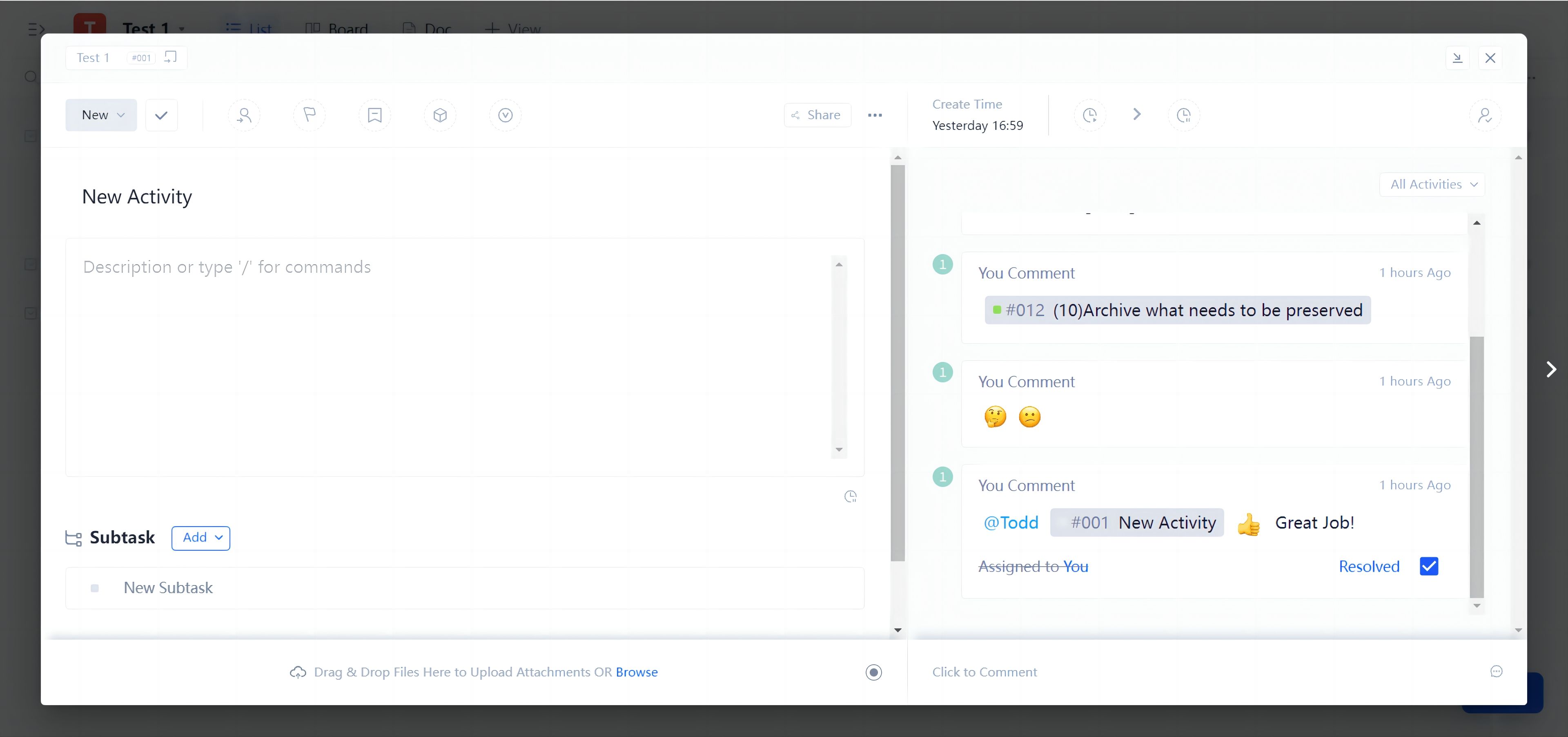 4.Custom Field
If you go back to some templates that we made 6 months ago, you would find out that they seem ordinary and simple. It's because at that time, we did not provide enough flexibility on custom fields.
After several months of effort, you can build a complicated, detailed, and gorgeous task group like below.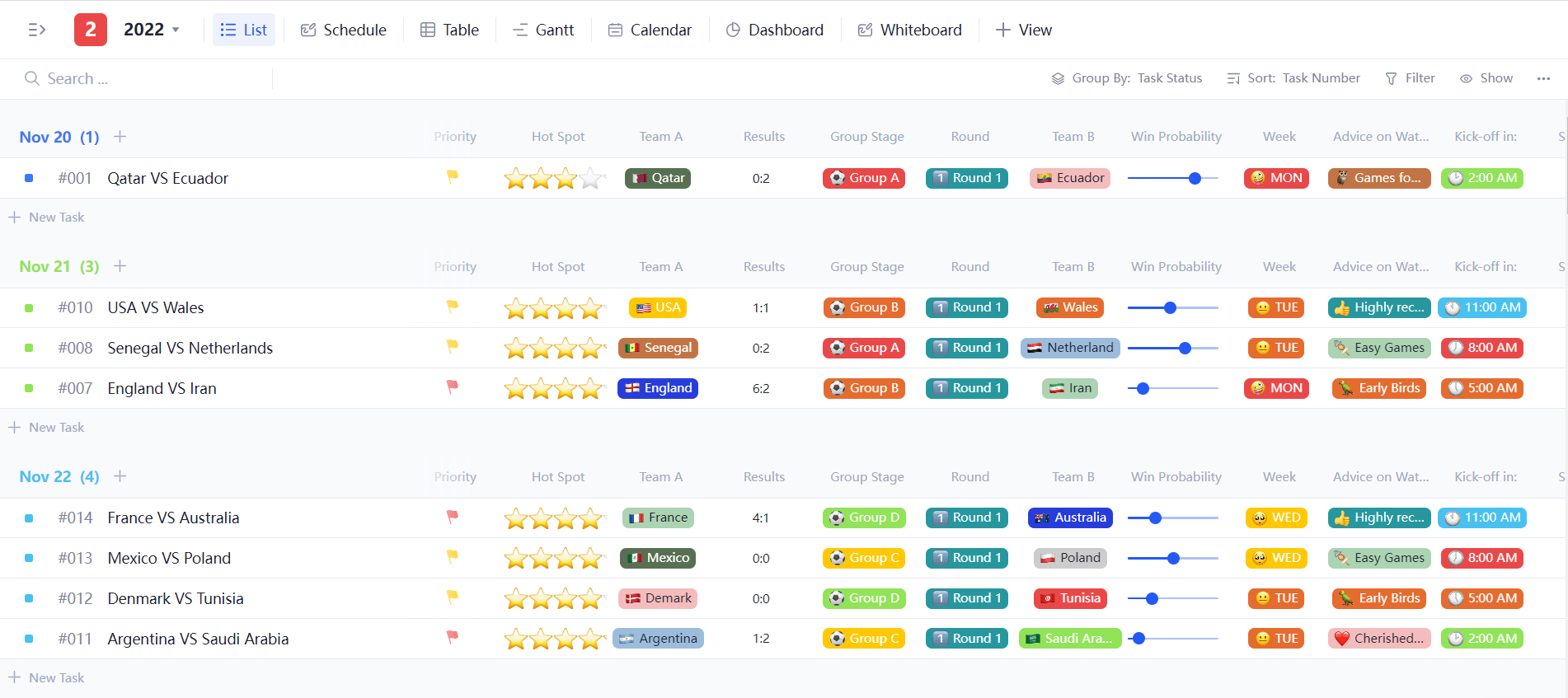 You can create:
Rating,
Money,
Progress bar,
Check box,
URL,
Add Emojis next to the text,
Add as many tasks types as you want!
We finally decorated our Christmas Tree with gifts and bells!
A Little Expectation to the Future
In this coming year, our team will start to update all the old templates with more details, features, and references.
Tracup will never stop working on improving our clients' work management experiences. We know that what we can do is limited and narrowed. If you have any suggestions, comments, complains on our product. Please contact us via tracupspace@gmail.com.
Feel interested in Tracup? Come and visit our website for more marvelous experience!