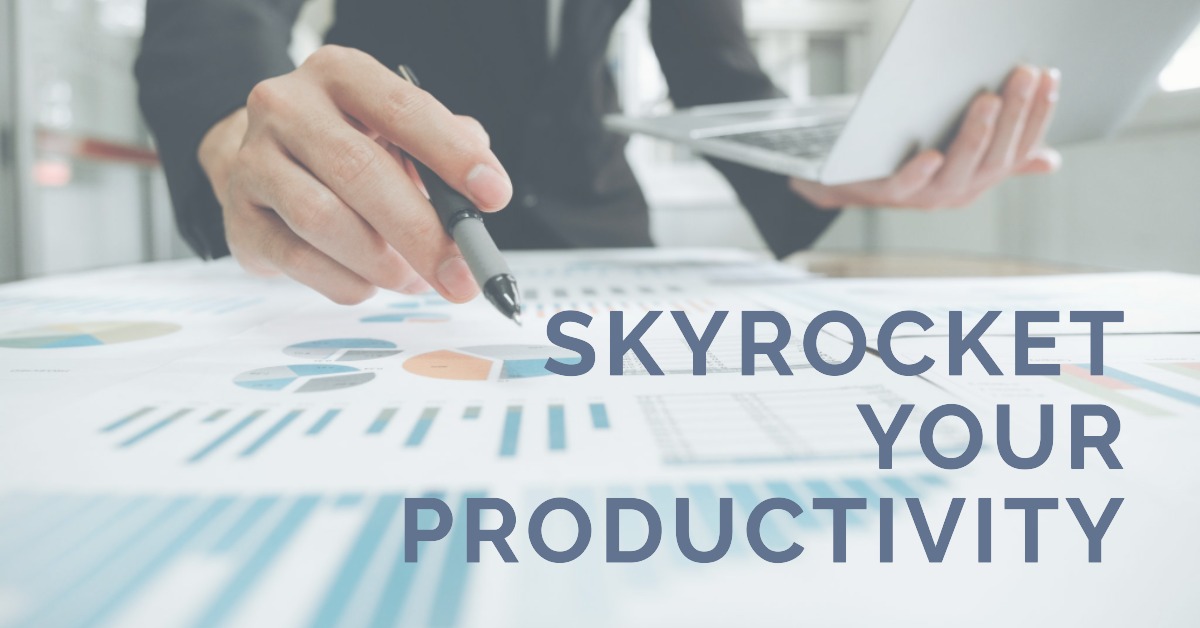 Imagine this: you're a busy professional juggling multiple projects, deadlines, and communication channels. You're feeling overwhelmed and not sure where to start. Enter Tracup - a game-changing platform that offers a plethora of templates to help you manage your work and boost productivity. In this article, we'll dive deep into 15 of Tracup's best templates and explore how they can take your business to the next level.
Ready to transform your workflow? Let's get started!
The first step towards better productivity is keeping your business on track. The Tracup Quarterly Business Checking Template helps you achieve that by providing a systematic way to review your business's performance every quarter. With this template, you can easily identify areas for improvement and make data-driven decisions.
Key Takeaways
Monitor business performance quarterly
Identify strengths and weaknesses
Make informed decisions based on data
Struggling with task management? Look no further than Tracup's Flow Task Management templates. These GTD (Getting Things Done) list templates help you stay organized and prioritize tasks, ensuring you can focus on what's most important.
Key Takeaways
Prioritize tasks with ease
Stay organized and focused
Templates based on the popular GTD methodology
To-do lists are a tried-and-true productivity tool, and Tracup's To-Do List Template makes it even easier to create and maintain them. This template allows you to quickly jot down tasks and deadlines, ensuring nothing falls through the cracks.
Key Takeaways
Keep track of tasks and deadlines
Easily create and maintain to-do lists
Ensure nothing gets overlooked
Setting SMART (Specific, Measurable, Achievable, Relevant, Time-bound) objectives is crucial for success. Tracup's Smart Objectives Examples is a valuable resource for creating well-defined goals that drive results.
Key Takeaways
Improve goal-setting with SMART objectives
Drive better results with clear, achievable goals
Learn from examples to apply SMART criteria effectively
Design plays a crucial role in business, and Tracup's Create Design Online Template makes it easy to create stunning visuals. With this template, you can design anything from social media graphics to presentations - no design expertise needed!
Key Takeaways
Streamline design tasks
Create professional visuals with ease
No design expertise required
A strong marketing plan is vital for business growth. Tracup's Marketing Plan Tools Template helps you create a comprehensive and effective plan that covers everything from target audience analysis to budget allocation.
Key Takeaways
Develop a comprehensive marketing plan
Identify target audience and marketing channels
Allocate budget effectively
Clear communication is the cornerstone of successful teamwork. Tracup's Tips for Effective Communication provide valuable insights and best practices to improve communication within your team, leading to better collaboration and productivity.
Key Takeaways
Enhance team communication
Improve collaboration and productivity
Learn best practices for effective communication
Managing project teams can be challenging. Tracup's Members of a Project Team Template makes it easy to define roles and responsibilities, ensuring everyone knows their part and can contribute effectively.
Key Takeaways
Clearly define project roles and responsibilities
Streamline teamwork and collaboration
Ensure everyone knows their part in the project
Starting a new project? Tracup's Task Management Tools Template provides the ultimate solution for organizing and managing tasks right from the beginning. You'll be able to adjust tasks as needed, ensuring your project stays on track and adapts to changing circumstances.
Key Takeaways
Organize and manage tasks effectively
Improve project adaptability
Start projects on the right foot
Remote work is here to stay, and Tracup's Remote Work Space Template can help you optimize your home office for maximum productivity. Use this template to create a functional, organized workspace that keeps you focused and efficient.
Key Takeaways
Improve home office organization
Boost remote work productivity
Create a functional workspace
Sales forecasts are essential for business planning and growth. Tracup's Sales Forecast Template for New Business makes it easy to create accurate forecasts, helping you make informed decisions and drive success.
Key Takeaways
Create accurate sales forecasts
Make data-driven decisions
Drive business growth and success
Project planning is crucial for success, and Tracup's Top Project Planning Templates help you stay organized and on track. Choose from a range of templates to find the perfect fit for your project's needs.
Key Takeaways
Stay organized with project planning templates
Choose from a variety of templates
Improve project management and outcomes
Sharing videos is an essential part of modern marketing. Tracup's Video About Sharing Template makes it easy to share your latest videos with your audience, ensuring they always stay engaged with your content.
Key Takeaways
Easily share videos with your audience
Keep viewers engaged with your content
Simplify video marketing efforts
Become a project management pro with Tracup's Start to Finish Template. This comprehensive resource covers every aspect of project management, ensuring your projects run smoothly from start to finish.
Key Takeaways
Improve project management skills
Ensure projects run smoothly from start to finish
Learn best practices for project success
Reconnecting with past clients can be a powerful way to restart your business. Tracup's Sample Letter to Reach Out to Past Clients Template helps you craft the perfect message to rekindle relationships and drive business growth.
Key Takeaways
Reconnect with past clients
Craft a compelling message to rekindle relationships
Drive business growth through existing connections
User Reviews
"I love Tracup's templates! They're so easy to use and have helped me stay organized and on top of my tasks and projects." - Jane D.
"Tracup's templates are a game-changer for my business. They've helped me increase my productivity and achieve my goals more efficiently." - John P.
Conclusion
Tracup's templates offer invaluable resources to help you streamline your workflow, stay organized, and boost productivity. By leveraging these #templates, you can take your business and projects to new heights. So what are you waiting for? Sign up for Tracup today and start transforming the way you work and #BusinessSuccess with #Tracup #Template!